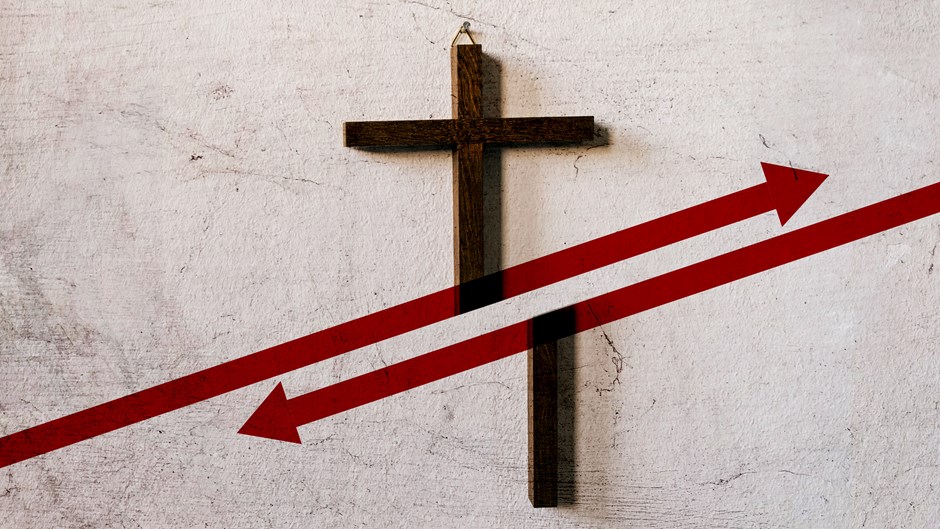 Image: Source Images: Classen Rafael / EyeEm / Getty Images
The number of Christian martyrs worldwide has fallen by half in a decade, according to the Center for the Study of Global Christianity at Gordon-Conwell Theological Seminary. Although 800,000 Christians were killed in the 2010s, that was significantly lower than the 1.6 million Christians killed in the 2000s, according to the center's most recent report.
When it comes to tracking global trends in Christianity, the center leads the field. Since it was founded as the World Evangelization Research Center in Kenya in 1965, and then relaunched as the Center for the Study of Global Christianity in 2003, CSGC has monitored a range of global trends, including changes in denominations, populations, conversions, and martyrs.
The good news about the decline of martyrs will be met, however, with skepticism. CSGC's calculations result in a much higher total than those of other groups that track these numbers. Open Doors, for example, reports 4,305 Christians were martyred in 2019. A researcher with the International Society for Human Rights estimated the number is about 10,000 annually.
CSGC puts annual deaths at approximately 90,000.
The difference is due to competing definitions. Open Doors and others define persecution as "any hostility experienced as a result of identification with Jesus Christ." CSGC, by contrast, defines martyrs as "believers in Christ who have lost their lives prematurely, in situations of witness, as a result of human hostility."
The critical question is why a person was killed. Whereas many evaluate the motive of the persecutors, CSGC's definition prioritizes the motive of the person who is killed.
"For us," said Todd Johnson, codirector of CSGC, "the important thing is they are killed for their faith in a situation of witness."
From that perspective, CSGC considers Christians killed in civil wars, including the violent conflicts in the Democratic Republic of the Congo and South Sudan, to be martyrs. The ends of the Second Congo War in 2003 and the Second Sudanese Civil War in 2005 account for a significant portion of the decline in CSGC's martyr count.
According to Johnson, the CSGC definition is the traditional way Christians have looked at martyrs. Jim Elliot and the four other missionaries killed by the Waorani tribe in Ecuador were attacked because the natives feared they were cannibals, but it was the faith of the missionaries that put them in such a dangerous situation. Dietrich Bonhoeffer's executioners weren't targeting Bonhoeffer because of his Christian faith. The Nazis killed him for participating in a plot to kill Adolf Hitler, a dangerous task he undertook because of his Christian commitments. Same with Martin Luther King Jr. and Joan of Arc.
And if this is true of individuals, can it also be true of whole communities, like the 1.5 million Armenians slaughtered by the Turkish government a century ago?
At Bicknell Park in Montebello, California, a monument stands in memory of the victims of one of the worst genocides of the 20th century. A plaque explains that the "Armenian Martyrs Memorial Monument . . . is dedicated to the 1,500,000 Armenian victims of the Genocide perpetrated by the Turkish Government, 1915–1921, and to men of all nations who have fallen victim to crimes against humanity."
"Which of these is greater evidence of evil?" Johnson asked. "When one person is killed, it's evil. But when a million people are killed, it's another kind of evil. I think they both need attention."
Some religious freedom experts say this definition of martyr is too loose. Judd Birdsall, a former US diplomat who served at the State Department in the Office of International Religious Freedom, has frequently spoken out against CSGC numbers. Birdsall appreciates how CSGC brings attention to violent situations but worries that bestowing the term "martyr" on so many victims will diminish the term's significance.
"Christians understand that 'martyr' is a really powerful posthumous title," he said. "A broad definition that results in something like 100,000 deaths per year being classified as martyrdoms greatly cheapens the term."
Birdsall says the extremely high numbers can undermine important work on behalf of the persecuted. They can make people doubt the veracity of persecutions—or lead to misunderstandings.
Some, for example, have cited CSGC to claim that Christian persecution is worse that it's ever been. In 2016, Pope Francis said, "When we read the history of the early centuries, here in Rome, we read about so much cruelty to Christians. It's happening today too, in even greater numbers."
Mark Rutland of the missions group Global Servants made similar comments three months later: "The brutality of the first-century Roman persecution was real and those early martyrs should be honored, but in all of human history, the most dangerous time to be a Christian is actually right now." Both comments were based on conclusions drawn from CSGC reports.
Johnson stands by the CSGC data but acknowledges it's wrong to conclude that persecution is worse now than at any period in history. "The numbers are high, but much lower than they were in the 1970s. It's bad now and it's pervasive, but compared to what was happening 40 years ago, things are much better statistically," he said.
Birdsall worries touting such high numbers could actually make conflicts worse.
"It's certainly important to quantify the fatalities in a given armed conflict and to explore the complex ways religious narratives and religious affiliations may have been used in mobilizing, or mitigating, that conflict," he said. "My fear is that by giving thousands of victims the potentially polemical status of 'martyrs' we risk further sacralizing violent conflict and exacerbating sectarian tensions."
Christians have, of course, always venerated martyrs. As Christianity spread in the Roman Empire, believers expected persecution. According to Ed Smither, dean of the College of Intercultural Studies at Columbia International University, early church leaders celebrated the lives and legacies of martyrs during corporate worship. Augustine preached sermons about two North African women, Perpetua and Felicitas, who were killed for converting to Christianity in A.D. 203. He urged listeners to imitate their heroic faith.
Gina Zurlo, who codirects CSGC with Johnson, said the center also wants to spur believers to action.
The researchers at Gordon-Conwell are also just not convinced, in the end, that their numbers are wrong.
"Everyone tells me the numbers are too high, but I wonder if they're not high enough," Johnson said. "It's a difficult thing to do this. It's not an exact science. I don't think we're overestimating."
Megan Fowler is a contributing writer for Christianity Today .
Have something to add about this? See something we missed? Share your feedback here.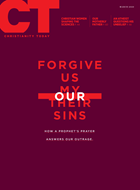 This article is from the March 2020 issue.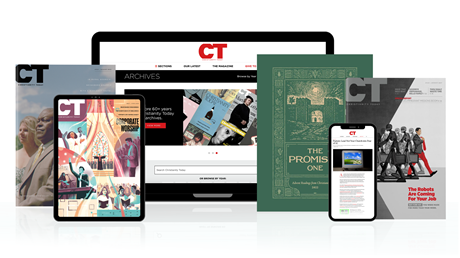 Subscribe to Christianity Today and get access to this article plus 65+ years of archives.
Home delivery of CT magazine
Complete access to articles on ChristianityToday.com
Over 120 years of magazine archives plus full access to all of CT's online archives
Subscribe Now
Christian Martyr Numbers Down by Half in a Decade. Or Are They?
Christian Martyr Numbers Down by Half in a Decade. Or Are They?