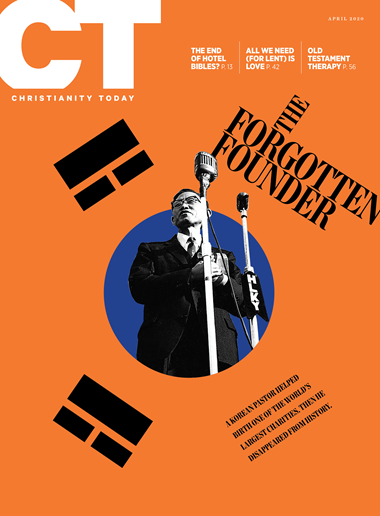 Read CT anywhere you go.
Subscribers have full access to CT's digital archives, including special issues. Download a PDF of this issue, or browse individual articles below.
About This Issue
Our cover story this month features the work of Kyung-Chik Han, a South Korean pastor who worked tirelessly mobilizing churches to meet overwhelming needs in the midst of the Korean War. This issue went to press before the scope of the COVID-19 epidemic in that country was fully known and well before the World Health Organization declared the coronavirus a global pandemic. Nevertheless, Asbury University historian David Swartz offers us a provocative reminder that many of our most important institutions—crucial in good times and bad—stand on the shoulders of unsung giants. And it's not unthinkable that the strength of any institution that endures tumult today is owed, in large measure, to the success of its overlooked heroes.