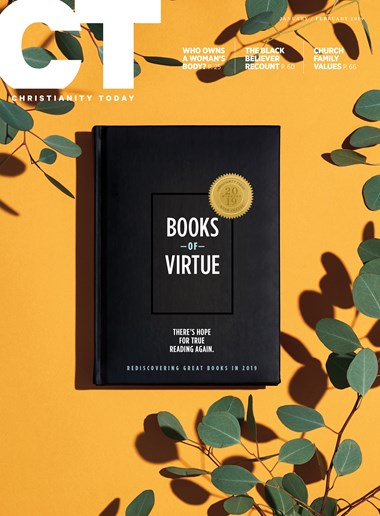 Read CT anywhere you go.
Subscribers have full access to CT's digital archives, including special issues. Download a PDF of this issue, or browse individual articles below.
About This Issue
Featuring CT's annual book awards, the January/February 2019 issue argues for the vital role of books as tools for shaping virtuous character. Also in the realm of book-length discussions, the features include an analysis of the growing debate among sociologists over how polls categorize African American and white Christians in the United States.