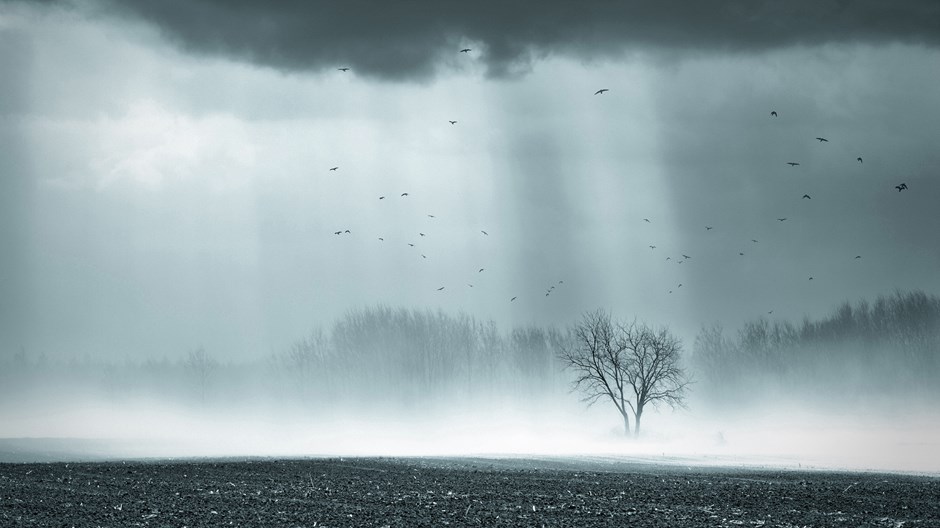 Image: Mammuth / iStock
My son, Luke, is a brilliant soccer player. Even at a young age, he had fantastic control skills and a powerful kick. Luke is also a brilliant artist, appreciating the beauty of the world around him and translating that onto paper with pencil and paint. Unfortunately, this combination was lethal. Luke's team members had no idea whether he had his eye on the ball or was observing a falling leaf or a pink-petaled daisy. One minute he would be dedicated and deft, the next distant and distracted. By the time he turned five, it was made clear to my son that he had no future in the cutthroat world of our local boys' soccer team. Unpredictability, it seems, makes relationships, trust, teamwork—and coming out on top—virtually impossible.
We all know that God never lets us down, that he is utterly reliable and consistent. The Bible teaches that God is immutable; unchanging in his nature, character, and purpose. He is the same "yesterday, today, and forever" and does not "change like shifting shadows." He is our Alpha and Omega, beginning and end; his love endures forever. So what do we do when he seems distracted? What do believers do when the circumstances of our lives make God seem erratic, distant, and unpredictable?
In Scripture, God's people do not always experience God as predictable. God is more likely, it seems, to surprise and shock us. We ask him for one thing, and he gives us another. How can we trust a consistently unpredictable God who continually confounds our expectations?
Talking Back to God?
Economist Nassim Taleb describes how governments face a similar dilemma in the face of what he calls "black swan" events. These are incidents that nobody can predict; they are random yet game-changing, such as the 9/11 tragedy, the social impact of the worldwide web, the recent global economic crisis, or shocking political results. How can a government effectively plan for such unexpected events? Taleb coined the phrase "anti-fragile" to encapsulate a quality of resilience and security that can be built into economic systems so they can withstand unforeseeable disruptive events. This seems like a good category to apply to faith-building when we are dealing with a God who constantly surprises.
The prophet Habakkuk learned how to build an anti-fragile faith the hard way. He lived in tumultuous times, just like ours. For him war and conflict were a very present reality. Habakkuk's homeland, the southern kingdom of Judah, lay in the path of mighty King Nebuchadnezzar's advancing army. Jerusalem, the capital city, was under constant threat of invasion, so Habakkuk's people were living in fear.
And as if the threat of hostile takeover wasn't bad enough, things were not going well in the Promised Land. In the face of prophetic warnings, idolatry, injustice, and wrongdoing were widespread throughout Judah. In despair, Habakkuk opens his heart to God:
How long, Lord, must I call for help,
but you do not listen?
Or cry out to you, "Violence!"
but you do not save?
Why do you make me look at injustice?
Why do you tolerate wrongdoing?
Destruction and violence are before me;
there is strife, and conflict abounds.
Therefore the law is paralyzed,
and justice never prevails.
The wicked hem in the righteous,
so that justice is perverted. (Hab. 1:1–4)
We're not used to prophets speaking back to God. We imagine them with their spiritual lives in order, expressing grand pronouncements with great gravitas. But the book of Habakkuk kicks off with an unedited moan about the state of the world. This is a prayer of protest, impatience, and raw emotion. Habakkuk is wrestling with how to relate to an unpredictable God.
From Bad to Worse
After each of Habakkuk's complaints comes God's replies. The back-and-forth structure of the book is a wonderful picture of God engaging in real conversation with his people. He appreciates that we struggle with his unpredictability, and he graciously listens and responds to our questions and complaints.
Habakkuk protests the contradictions he sees. There is corruption within the very legal system that was supposed to protect the nation from corruption. The impact of the righteous is nullified by that of the wicked. Why does God put up with it? Why does God make his people put up with it? Why is God inactive in the face of unrelenting evil? God assures Habakkuk that he will intervene:
Look at the nations and watch—
and be utterly amazed.
For I am going to do something in your days
that you would not believe,
even if you were told.
I am raising up the Babylonians,
that ruthless and impetuous people,
who sweep across the whole earth
to seize dwellings not their own. (Hab. 1:5–6)
Habakkuk thought he could rely on God to oppose the wicked and champion the cause of the needy. But God seems to do nothing at all, and when he promises to intervene, it is not good news. The unexpected, unbelievable, unpredictable "something" that God is about to do is not to usher in great blessing, but to exact terrible judgment on his people through that pagan neighboring superpower, Babylon. How can we trust a God who can take a bad situation and make it a thousand times worse?
Worshiping an Unpredictable God
We naturally want to trust in God's overarching control, but this kind of trust begins to feel impossible when we face disappointments so disruptive that our faith, life, or very identity lies in ruins.
Old Testament scholar Walter Brueggemann describes three stages in the life of our faith. Our faith begins with a focus on security, counting on God to provide for us emotionally, physically, and spiritually. Inevitably, God shocks us with some unexpected turn of events, whether a death, a health problem, or a national crisis. Our faith becomes painfully disoriented. Finally though, once it seems as if trust in God has been shattered, faith can be reoriented, often in surprising ways.

Building an "anti-fragile" faith does not mean avoiding challenges but rather finding a way to see through them to something greater on the other side.
Many Christians spend most of their lives in the first phase. "Securely oriented in their faith," they have no need to dig too deep into what they believe or why. But when a "black-swan" event comes along—personal suffering, the fall from grace of a church leader, or simply a question that wobbles their understanding of one particular doctrine—the resulting painful disorientation can lead to the temptation to drop out of church altogether. Their faith may seem irrevocably broken.
But disruptive events God initiates do not always debilitate faith. Sometimes they deepen it. This potential third phase, a surprising reorientation, results in an "'anti-fragile'" faith. Rather than a posture that avoids challenges, the posture of anti-fragile faith finds a way to see through current circumstances and anticipate something greater on the other side.
Three clues in the story of Habakkuk help us develop an anti-fragile faith that is able to face up to, rather than shy away from, the uncertainties God sends into our lives.
The first clue relates to the future: God's first response to Habakkuk's complaint is to tell him to wait (1:5). Waiting is a difficult thing in a culture of immediacy. When it comes to sustainability, justice, purity, and personal growth, we want it now. But God exhorts Habakkuk to play the long game. Things may seem unpalatable in the short term, but God promises that one day there will be a reckoning. God calls us to patient endurance, to trust that his apparent unpredictability will ultimately be proven to be utter consistency.
Our second clue has to do with the past: Habakkuk remembers. We see Habakkuk recounting God's rescue of his people from Egyptian tyranny (3:12–15). He remembers details of the soldiers, with their horses, arrows, and chariots, defeated in the waters of the Red Sea. He imagines how God's arrival from Mount Paran must have appeared to bystanders—his splendor like the rising sun. Habakkuk remembers the pillar of fire representing God's faithful presence. He remembers the ten plagues, preceding God's rescue like motorcycle outriders at a royal cavalcade. He focuses on stories where God took control of the natural world to defeat a seemingly invincible enemy. Looking to history helps Habakkuk remember God's compassion, power, impeccable character, and timing. It is not just remembering personal experiences of God's blessing that helps. The more conversant we are with our family history in the Old and New Testaments, the less historically myopic we become, and the better equipped to be anti-fragile in unpredictable times.
Our third clue involves the present: Habakkuk responds in worship. Sometimes life feels like a zero-sum game with winners and losers. Habakkuk definitely felt like he was on the losing team, and the Babylonians looked like they were on a winning streak (3:16–17). If our love for God is dependent on being on the winning side at all times, we are destined to be disappointed.
Habakkuk knew that true worship was about living in the ups and downs of the present, knowing that God is in control whichever way things go. His final prayer models a type of worship which runs absolutely counter to the consumer mentality that infects many of us. At one of the darkest points in Israel's history, disaster looming, Habakkuk composes a song of praise and unshakable faith—whatever surprises and shocks God may have in store (3:18–19).
Habakkuk's prayer is a model of anti-fragility—a determined proclamation that his faith will remain robust and resilient, no matter what.
Though the fig tree does not bud
and there are no grapes on the vines,
though the olive crop fails
and the fields produce no food,
though there are no sheep in the pen
and no cattle in the stalls,
yet I will rejoice in the Lord,
I will be joyful in God my Savior.
The Sovereign Lord is my strength;
he makes my feet like the feet of a deer,
he enables me to tread on the heights. (Hab. 3:17–19)
If we can pray like this, maybe we'll be able to respond to a consistently unpredictable God with less shock and with more awe.
Krish Kandiah is founding director of Home for Good, an adoption and foster care ministry, and a lecturer in theology at Regents Park College, Oxford University. This essay is adapted from his latest book, Paradoxology: Why Christianity Was Never Meant to Be Simple (InterVarsity Press).
Have something to add about this? See something we missed? Share your feedback here.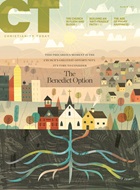 This article is from the March 2017 issue.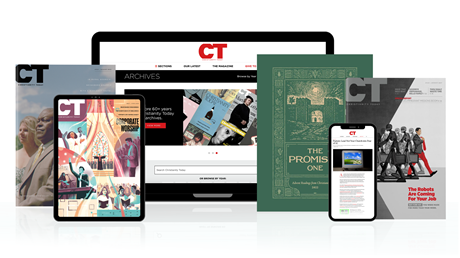 Annual & Monthly subscriptions available.
Print & Digital Issues of CT magazine
Complete access to every article on ChristianityToday.com
Unlimited access to 65+ years of CT's online archives
Member-only special issues
Subscribe
How the Prophet Habakkuk Built an Anti-Fragile Faith
How the Prophet Habakkuk Built an Anti-Fragile Faith