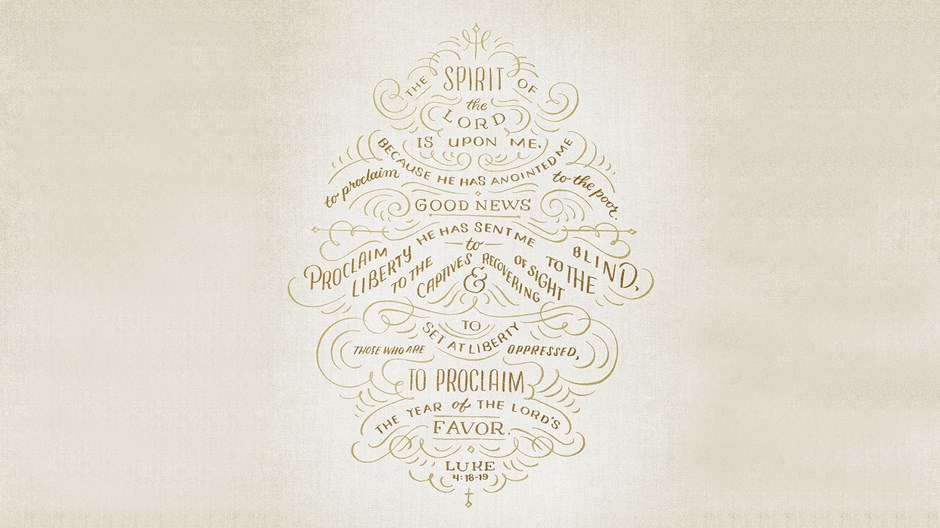 Image: Jill DeHaan
I was the second-youngest child in a family that took up the better part of an entire pew at our Baptist church. My maternal grandmother lived with us, which meant that every Sunday I heard three generations of my own flesh and blood sing from The Broadman Hymnal. We lived in a college town in the green hills of Arkansas, whose denominations in those days were as distinct as the seasons.
Everyone I knew headed somewhere to church on Sunday morning. Whether we were people of faith was not the question. We were people of church. Still, true faith could be found down the heel-scuffed halls of my church.
All who filled the pews had secrets. Though my family's could have qualified for daytime television, I know now that no one there was what he or she seemed. We all needed Jesus worse than we pretended. We all had wounds that Sunday mornings had not mended. We needed a Savior willing to stuff himself into the crowded car with us after church and venture behind the dark drapes of our homes. Some of us needed a wonder-worker who could wring honest-to-God miracles out of a house doused in madness, a proper Savior for improper people.
The order of our service usually mirrored that of the previous Sunday. After all, people like order, and my people liked bulletins. We liked to know in advance what hymns we'd sing, who'd bring the special music, and whether we were baptizing anyone that day. We could usually tell the latter by the curtain over the baptistery. (If it was open, somebody was going under.)
The church bulletin also served as a checklist through which one could work toward the goal: the benediction. At our church, it always came in the form of a song, and sometimes we would join hands. The lyrics of 18th-century Baptist John Fawcett seemed to sum it up well: "Blest be the tie that binds our hearts in Christian love. The fellowship of kindred minds is like to that above."
The routine didn't preclude the riches. Sacred songs were sung, the Bible was read and revered, a sermon was preached, an invitation was offered—and joy teemed over the takers.
I was 9 when I walked the aisle to profess my faith in Christ. I understood the basics of my decision: that I was a sinner and needed saving if I wanted to go to heaven. I could summarize many sermons I heard as a child with one thundering question: Do you want to go to hell? No, I did not. I wasn't entirely sure I wanted to go to heaven, either, but it clearly would beat hell.
Those who came forward remained at the front after the service so the other churchgoers could shake their hands until their shoulders nearly popped out of their sockets. The more the people congratulated me, the more I realized something profound had happened—something big people thought was big. And I cried like a baby, hiding my blotchy wet face with my left hand while shaking an assembly line of hands with my right hand. Jesus had come to my church that day and, in the routine, I had not managed to escape him.
God among Us
I am a pushover for a great church scene. I believe the Holy Presence can show up within four walls with such power and surprise that only the most determined can shake him off when they leave. That's exactly what we find in the ancient Jewish equivalent of a sublime church scene, recorded in Luke 4.
One Sabbath 2,000 years ago, the usual crowd gathered in the synagogue of small-town Nazareth. As verse 14 tells us, Jesus had returned to Galilee in the power of the Spirit. He could have told the others that he'd been out in the wilderness for 40 days and had battled the Devil himself, but that was probably more story than a soul should bring to synagogue.
Word circulated that Jesus had been teaching in neighboring synagogues, wowing audiences. This, however, was Nazareth. This was home. He was familiar here. But if the wind of the Spirit had been palpable that Sabbath, every man's beard would have blown with a whoosh when Jesus walked through the door.
Luke holds a steady spotlight on Jesus, leaving everything else in the background except for certain key practices integral to their routine service. Those assembled that day almost certainly recited the Shema (Deut. 6:4–9). Someone may have said prayers similar to the Amidah (the Eighteen Benedictions). Someone would have read from the Torah and, on its heels, a segment from the Prophets. An exposition would have come next and, with optimum impressiveness, would tie the readings together.
Jesus read from the Prophets at this week's service, and the scroll handed to him may have included the entire text of Isaiah. Jesus unrolled the scroll and "found the place" where specific words were recorded (v. 17). Imagine his gaze casing the page. The finger of God that once etched words into stone now glided across the surface of aged parchment until it rested squarely on this commission:
The Spirit of the Lord is upon me,
because he has anointed me
to proclaim good news to the poor.
He has sent me to proclaim liberty
to the captives and recovering of
sight to the blind,
to set at liberty those who are
oppressed, to proclaim the year of the Lord's favor. (vv. 18–19, ESV used throughout)
The key word repeated in this passage? Me. Jesus sits down after reading, all eyes fasten on his face, and he states with enough authority to peel the paint off the walls, "Today this Scripture has been fulfilled in your hearing" (v. 21). The words Jesus drew from the scroll are from the opening verses of Isaiah 61, with a reference—"to set at liberty those who are oppressed"—that can be traced to Isaiah 58:6—"to let the oppressed go free."
The English Standard Version renders the Greek aphesis in verse 18 as "to set at liberty." Elsewhere in his gospel, Luke uses the word in the context of "forgiveness [aphesin] of sins." And people with my kind of story have a particular appreciation for the roar of Christ in Luke 5:24: "But that you may know that the Son of Man has authority on earth to forgive [aphienai] sins . . . I say to you, rise."
Right here on this cold, hard orb, the paralyzing power of sin is unhinged, and we, the fallen, can get back up. News doesn't get any better unless it glistens in the ink of Luke 4:18, where glorious release reverberates for the "oppressed"—the bruised, the broken, the crushed.
Jesus spoke with divine audacity: I have come not just declaring it; I have come performing it. And with distinct immediacy, as Luke would later record, "God anointed Jesus of Nazareth with the Holy Spirit and with power. He went about doing good and healing all who were oppressed by the Devil, for God was with him" (Acts 10:38).
And that day in the synagogue, God was with them. The person proclaiming was also the one arriving; the herald was also the prince. Good news rang in their midst like a small-town church bell for all who would take their hands off their ears. Jubilee had come to the synagogue in the whirring of a rolling scroll. That Christ was the champion of the impoverished and impaired is wholly without question. But spiritual poverty and blindness had dire implications of their own. A person could have eyes to see yet fail to perceive (Matt. 13:14), or possess copious riches yet stand before God "wretched, pitiable, poor, blind, and naked" (Rev. 3:17). Christ's dominion was limited to neither the physical nor the spiritual. The Son of Man was Lord of all. "And all spoke well of him and marveled at the gracious words that were coming from his mouth" (Luke 4:22).
A Bigger Jesus
I did that for years. I marveled at gracious words emanating from an open Bible. But I inadvertently blocked them from reaching their most consequential target. I was 27 years old when I first fell in love with the Scriptures, sitting in a Bible doctrine class under the instruction of a man who loved that book with a fervor I had never seen. After that first class, I got in my car and cried out to God, "Whatever that was, I want it!"
That day God struck a match and lit my lungs with fire for the breath of his Word. I studied from the time my children boarded the school bus in the morning until they bounced off it in the afternoon. I read everything I could get my hands on. I bought resources with every extra dime. I memorized and sat mesmerized. Those gracious words were not without effect, but they had yet to sink deep into my bones where truth invades the marrow, where futures are liberated from pasts, and where histories can't presume to be prophecies.
Yet despair plunged Christ's words to the depths of my soul. And defeat. And loss. And more disappointment in myself than I have the room or will to recount. That's the thing about desperation. It thins your cover.
I loved growing up in that familiar sanctuary where I sat scrawny and warm, wedged between my siblings. I found Jesus there. But I, a victim of abuse with a string of disastrous decisions ahead, needed him to turn out decidedly bigger than anyone suggested he could be.
Jesus is greater than we have yet learned, more able than we have yet seen, more willing than we have yet dreamed, and infinitely worthier than we have yet risked.
"They said, 'Is not this Joseph's son?'" (v. 22). Those in the synagogue that day had no room in their belief system for Jesus to be more than he had seemed the day before. They didn't know that the one "in whom are hidden all the treasures of wisdom and knowledge" (Col. 2:3) stood before them. They decided not to believe their ears and, instead, mistakenly called the uncommon common. Jesus then called them out in no uncertain terms, insulting their religious sensibilities by suggesting that the Lord's favor had not come with special favors. They were not shoo-ins. Elijah was sent to a Sidonian widow. Elisha to a Syrian leper. The gospel could blow right over their holy heads and go to whomever God pleased to deliver it.
Luke then reports, "When they heard these things, all in the synagogue were filled with wrath. And they rose up and drove him out of the town and brought him to the brow of the hill on which their town was built, so that they could throw him down the cliff" (vv. 28–29). Even with all the drama of a wrath-fed field trip, the final verse in the narrative is the most chilling: "But passing through their midst, he went away" (v. 30).
Had the synagogue service not gone awry and, instead, concluded according to custom, a priest—if one had been present—would have given a blessing. The great irony is that it probably would have been the BirkatKohanim recorded in Numbers 6:24–26:
The Lord bless you and keep you;
the Lord make his face to shine upon you and be gracious to you;
the Lord lift up his countenance
upon you and give you peace.
The Lord had indeed made his face to shine upon them. They had "seen his glory, glory as of the only Son from the Father, full of grace and truth" (John 1:14). But as written a few verses earlier, "He came to his own, and his own people did not receive him."
Jesus could come with the power of his Spirit into our midst, proclaiming himself to be everything we could possibly need in order to do everything we could possibly require. And we could sit back and marvel at his words and resist his work. We could order up a plate of proclamation yet cut the transformation. The seeing could return to their blindness and the free could demand chains. We could let Jesus pass through our midst without letting him really encounter us.
I've never gotten a handle on life. I still think it's hard. But if we've needed Jesus too much to get cynical, I think an intravenous drip of desperation has been a gift. I still love Bible study. I still love church. I still believe in prayer and in getting up before the sun rises with an open Bible. But this passage in Luke has reassured me of one thing: The Jesus who graces our midst is greater than we have yet learned, more able than we have yet seen, more willing than we have yet dreamed, infinitely worthier than we have yet risked.
As a child I was puzzled that my grandmother couldn't wait to get to church, only to arrive and cry through half the hymns. I get it now. She had buried three young children and one husband, and she could still get to her feet at the wave of a music minister's hand—all because of Jesus.

Image: Rich Kaolonick Photography
Beth Moore is founder of Living Proof Ministries and author of numerous books and Bible studies. "When a Big God Escapes Us" by Beth Moore. © 2015 Beth Moore. All rights reserved. Used by permission.
Have something to add about this? See something we missed? Share your feedback here.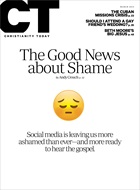 This article is from the March 2015 issue.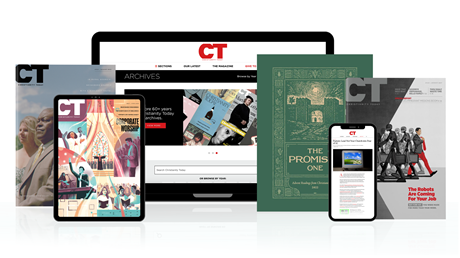 Annual & Monthly subscriptions available.
Print & Digital Issues of CT magazine
Complete access to every article on ChristianityToday.com
Unlimited access to 65+ years of CT's online archives
Member-only special issues
Subscribe
Beth Moore: When a Big God Escapes Us
Beth Moore: When a Big God Escapes Us