Thanks to an influx of Christian immigrants from Burma, China, Korea, and the Philippines, once-empty church pews in Denmark ring with children's voices. Contemporary worship songs have replaced traditional hymns and organ music.
Most immigrants are young with many children, said Hans Lund, director of Church Integration Ministries. "They have a fresh expression of Christianity," he said. "They come from countries where the biggest problem is to find enough space for all the people, and they come to countries where the biggest problem is empty churches."
Those empty churches are filling again, not only with immigrants but also with local Christians who become interested in the new worship styles of migrant churches, Lund said.
Even as migrant churches spread across Europe and impact their host communities, experts agree that full integration will take many years. Christians from charismatic Pentecostal backgrounds typical of many in the global south find it challenging to fit in with Danish Lutheran congregations whose worship is reserved and precise. Because of such cultural differences, immigrants tend to stay with groups from their home country and are often isolated from the host culture.
"You can be in two different worlds in the same city," Lund said.
More than 105 million migrants—nearly half of the world's total—are Christians, according to a new study from the Pew Forum on Religion and Public Life. Forty-two percent of immigrants to the European Union are Christian—the largest population of any religious group.
In Denmark, more than half of all churchgoers are immigrants, Lund said. One new church starts every month; today more than 200 migrant churches dot the small nation of 5 million.
Many migrants move through Greece as an entry point to other European countries. When Alan Brown started working with the Greek Evangelical Alliance and Lund's Danish ministry early last year, the alliance only knew of a handful of migrant churches in Athens. Brown has now tracked down more than 70.
Brown said the Greek community is typically unfriendly to outsiders. But he hopes that local church leaders will become more welcoming by, for example, expanding an annual Christmas prayer gathering to include other languages.
"They're not just foreigners. We're saying, 'They are going to be in heaven with you,'" Brown said. "They are brothers and sisters here, worshiping our same Lord and Savior."
Lund expects two or three generations to pass before immigrants integrate into host cultures, but in some places this is already starting to happen.
Some Korean migrant churches in Europe have moved from being dependent on the local community to being active participants, said Hun Kim, a diaspora ministries consultant for SIL International at Oxford University. Korean congregations have partnered with the International Presbyterian Church in the United Kingdom since 1998. In Germany, two Korean pastors of migrant churches sit on a board overseeing the United Evangelical Mission.
The goal of diaspora missions is to see immigrant communities worshiping alongside local congregations, said Sadiri Tira, chairman of the Lausanne Movement's Global Diaspora Network.
"Isn't that the picture of heaven? Everybody coming before the throne of God from every tongue and race?" he said. "These migrants are placed by God in his wisdom and sovereignty and providence and power …. It is important that they live out their faith."
Related Elsewhere:
Previous Christianity Today coverage of immigration includes:
Will Immigration Slowdown Prompt a Bilingual Ministry Bust? | Churches retool Hispanic outreach after recession impact. (January 19, 2012)
Pastors: Alabama Immigration Law Will Crimp Outreach | Churches in states with tighter laws on immigration may see unintended consequences. (August 3, 2011)
Thanksgiving Question Nearly Deports Tortured Christian | An immigration judge was distressed that 'Li claimed that Thanksgiving was a Christian holiday.' (April 4, 2011)
Immigration Reform: Another Christian View | Forging a public policy is more complex than the public rhetoric. (July 13, 2010)
Arizona's Border Crisis | Why Christians should oppose the state's new immigration law. (May 12, 2010)
CT also has more news stories.
Have something to add about this? See something we missed? Share your feedback here.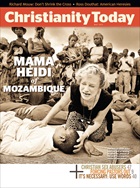 This article is from the May 2012 issue.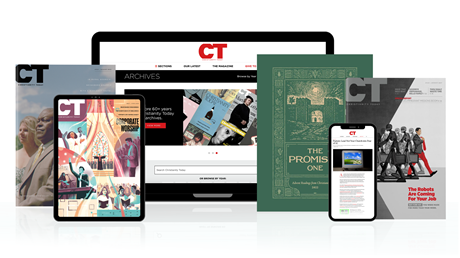 Annual & Monthly subscriptions available.
Print & Digital Issues of CT magazine
Complete access to every article on ChristianityToday.com
Unlimited access to 65+ years of CT's online archives
Member-only special issues
Subscribe
Migrant Ministries: European Churches Revitalized by Asian Diaspora
Migrant Ministries: European Churches Revitalized ...