Foreign aid cut from religious charities
CHINA When it comes to charity, every little bit helps. But no longer in China, where religious groups that want to perform charity work must now do so without the help of foreign donations. The State Administration for Religious Affairs recently decided that charitable religious groups not associated with the government "should stick to the principle of self-reliance, and be free from the influence of external forces." The regulations seem largely aimed at Tibetan and Islamist groups whose political beliefs make the government wary after the Arab spring.
Mail carriers refuse to deliver New Testaments
ISRAEL Are mail carriers evangelists? Postal workers in Ramat Gan refused to deliver thousands of copies of Hebrew-language Christian materials, including copies of the New Testament. They asserted that distributing the materials would violate Jewish law because it would be proselytizing. The Israel Postal Company, noting that Israeli law does not prevent the dissemination of written materials, said that as a government entity it would ensure the New Testaments were distributed.
Seminary president resigns
The embattled president of Midwestern Baptist Theological Seminary in Kansas City, Missouri, resigned prior to a confrontation with trustees over his performance. R. Philip Roberts had been accused of misleading trustees and auditors about improper use of government grants and other designated funds at the seminary, which has struggled financially in recent years. Roberts faced similar accusations in 2007, but a forensic audit made this year's confrontation more serious due to potential legal ramifications.
Public displays of faith under fire
UNITED KINGDOM British Christians face two high-profile challenges to public displays of faith. The European Court of Human Rights has agreed to hear the case of two Christian women who accuse their employers of discrimination for banning crosses when wearing work uniforms. The British government claims that employers can bar crosses and crucifixes since wearing them is not a "requirement" of the Christian faith. Meanwhile, a court ruled that the city council of Bideford had no authority for its practice of opening the small town's public meetings with prayer. The ruling, which may apply throughout England and Wales, prompted nationwide debate—including a rebuke by Queen Elizabeth.
Authorities target official churches
IRAN Authorities have expanded their crackdown against Iranian house churches to officially registered churches. In February, the Ministry of Intelligence ordered two registered Protestant churches in Tehran to discontinue the capital's last remaining Farsi-language services on Fridays, a day off for most Iranians. Officials also arrested at least a dozen Christian converts in Isfahan, Iran's third largest city, including members of official Anglican churches. The crackdown is seen as an attempt to limit the influence of registered churches, which cannot officially be shut down because they belong to minority groups.
Destroy Arabian churches, says top cleric
SAUDI ARABIA All churches in the Arabian Peninsula should be destroyed, the grand mufti of Saudi Arabia told a delegation in Kuwait in March. Abdul Aziz bin Abdullah, the highest Saudi official of Islamic law, cited an "age-old rule" allowing only Islam to be practiced in the region. Saudi Arabia has neither permitted construction of any churches in its territory nor allowed its estimated 1.2 million Christians (mostly expat workers) to meet in organized congregations. Meanwhile, Kuwaiti lawmakers have announced plans to ban any new non-Islamic places of worship.
Court can decide church board dispute
Bad church bylaws will allow a court to wade into church business. A Florida church can bring its board dispute to civil court because its bylaws have no procedures for removing board members, a state appeals court has ruled. Board members at Bible Missionary Baptist Church sought to sue fellow board member Eugene Rice for filing the church's 2010 annual report without notifying other directors; Rice's report added three directors and removed four board members. The court ruled that it could apply neutral principles of the state's nonprofit corporation law without having to resolve a religious controversy.
Churches address higher utility costs
Churches buffeted by bigger utility bills are searching for solutions. In Chicago, churches accustomed to free water usage face new costs (like expensive water meters) as the cash-strapped city gradually eliminates the perk by 2015. In Washington, D.C., churches are joining a money-saving effort with mosques, synagogues, and other community nonprofits to jointly buy electricity for their facilities. Last year, 11 religious institutions saved nearly $100,000 by purchasing electricity together. This year, nearly 120 groups are expected to collectively buy more than $5 million worth of power.
Government outreach draws mixed reaction
TURKEY Does Turkey need a warning label? Officials have touted recent actions to protect the rights of non-Muslim minorities. The government has consulted Christian leaders, added a non-Muslim member to its religion council, and ordered the return of 350 seized religious properties. But in its annual human rights report, Turkey's Association of Protestant Churches noted a societal "root of intolerance" and continued discrimination by officials and vilification by news media. The U.S. Commission on International Religious Freedom recently reported that Turkey still has "egregious limitations" on how non-Muslim groups can train clergy and own places of worship; however, commissioners had an unusual public disagreement over whether the nation deserved a "country of particular concern" label.
Religious quota creates controversy
INDIA Poor Christians may gain better access to jobs and education if a controversial affirmative-action plan survives. In December, the Indian government approved a new sub-quota for disadvantaged non-Hindu minorities within the existing quota for Other Backward Classes (OBC) at the bottom of India's caste system. Though the sub-quota is meant to aid Muslims, Christians, Buddhists, Sikhs, and Zoroastrians, it will likely benefit Muslims most, as they outnumber the others. Opponents argue the sub-quota cuts into the already-limited opportunities for Hindu OBCs.
Network CEO's compensation draws criticism
Who says ministry is a thankless task? Inspiration Networks, one of the world's largest Christian broadcasters, has been heavily criticized for paying its CEO nearly $2.5 million in 2010. The South Carolina-based nonprofit said David Cerullo's pay is determined by studying executive compensation at similar organizations, including for-profits. Critics called the compensation package "outrageous." "There's no doubt [it] is out of bounds," Ministry Watch CEO Rusty Leonard told The Charlotte Observer. In 2010, the controversial network won a major tax break on its 92-acre campus after the state's Department of Revenue reversed itself and declared only 2 percent of its $35 million property as taxable, saving the network about $545,000 per year.
Christian conservationists win court case
PORTUGAL This court ruling was literally for the birds. In a "landmark" ruling, international Christian conservation organization A Rocha secured the conviction of a Portuguese developer for environmental crime. Aprígio Santos received a heavy fine and suspended two-year prison sentence for "damaging nature" and "disobedience" during his attempts to build in an undeveloped area of Portugal's Algarve coastline. A Rocha board member Tiago Branco said in a press release that the conviction "is a very important precedent as it has been given not to a company but to the individual owner."
Related Elsewhere:
See Christianity Today's news section and liveblog for more news updates.
Have something to add about this? See something we missed? Share your feedback here.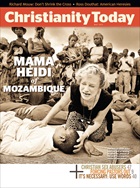 This article is from the May 2012 issue.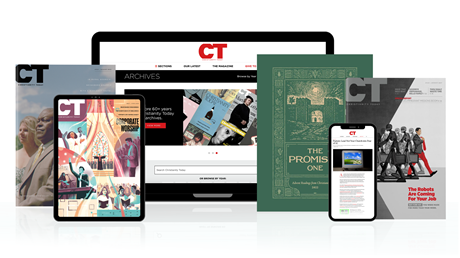 Annual & Monthly subscriptions available.
Print & Digital Issues of CT magazine
Complete access to every article on ChristianityToday.com
Unlimited access to 65+ years of CT's online archives
Member-only special issues
Subscribe
Foreign Aid Cut from Religious Charities, Authorities Target Official Churches, Religious Quota Creates Controversy, and More News
Foreign Aid Cut from Religious Charities, ...