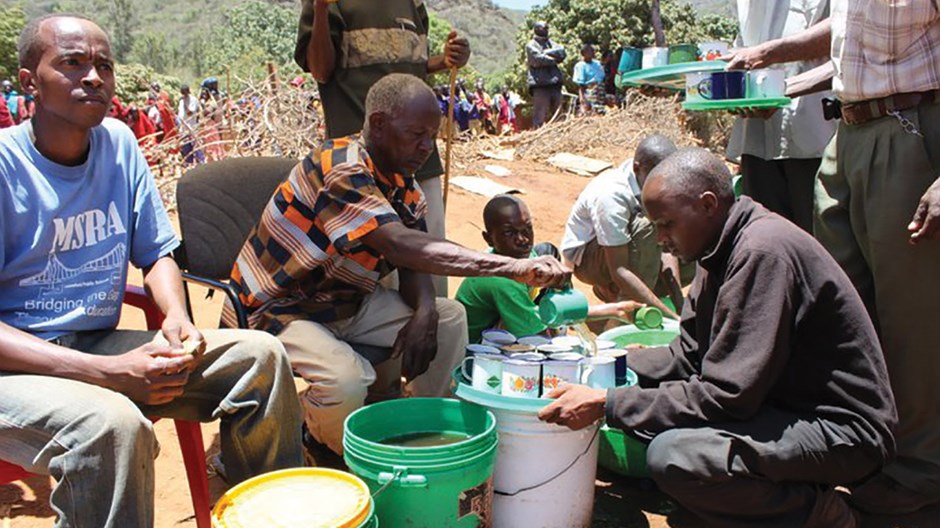 Image: prideoftz.blogspot.com
In April, 43-year-old Jackson Mwasapila of northern Tanzania died from what doctors suspected to be malaria. While malaria is one of the leading killers in Africa, Jackson was no ordinary patient.
He was the son of Ambilikile Mwasapila, a 76-year-old retired Lutheran pastor who has made global headlines for dispensing an herbal "miracle cure" he claims can heal any ailment: cancer, HIV/AIDS, and other terminal diseases. Mwasapila has drawn hundreds of thousands in a culture where superstition remains widespread and the health system is dilapidated. Of every 1,000 children, 118 die before the age of 5.
Traffic jams stretching miles from Mwasapila's previously unknown village of Samunge, near Serengeti National Park, have become the norm. It's particularly remarkable considering that the nearest major city, Arusha, is 250 miles away. Officials report significant increases in tourism revenues as wealthy patrons charter helicopters from Nairobi in neighboring Kenya and hundreds continue to pour in by foot and car. Local media report that more than 80 people have died waiting in line. All for a small cup of an herbal cure offered at the wallet-friendly price of 50 Tanzanian shillings (3 cents).
The Tanzanian government reported in May that the concoction, which Mwasapila claims God revealed to him and is derived from mugariga tree bark, is "not toxic and safe for use." But Alloys Orago, director of the National AIDS Control Council in Kenya, maintained that "the effectiveness and safety of the herb has not been ascertained." He joined with the U.S embassy in Dar Es Salaam and the Tanzanian Ministry of Health and Social Welfare to discourage AIDS patients from abandoning antiretroviral treatment given at hospitals in pursuit of herbal remedies. Those who do risk drug immunity and sometimes death.
The remedy has similarly divided the Tanzanian public. Mid-summer Synovate polls show that 59 percent approved of Mwasapila's methods while 29 percent disapproved; another 11 percent were unsure.
Some, such as Jennifer, a 41-year-old Kenyan mother of two who took a 15-hour van ride to drink the cure, swear by their own lives that the drug works. She now says she is HIV-negative after living with the disease for a decade. Thomas Laizer, bishop of the Evangelical Lutheran Church in Tanzania's Northern and Central Diocese, has announced plans for a large "herbal hospital" where the sick could receive Mwasapila's cure under more comfortable and sanitary conditions.
Others remain skeptical, arguing that the death of Mwasapila's son proves the pastor is nothing but a quack.
Leaders of the Evangelical Assemblies of God in Tanzania, the Dar Es Salaam–based Full Gospel Bible Fellowship, and the Seventh-Day Adventists warned members not to travel to Mwasapila's clinic, maintaining that God's healing powers did not require such a journey.
Oliver Kisaka, deputy secretary general of the National Council of Churches of Kenya, said that while Mwasapila's claims of divine inspiration leave little room for debate, "Generally, we would want to ask our people to walk in faith and not in superstitions, because as Christians we are called to walk by faith."
But pastor Andrew Mollel of Arusha's Philadelphia Church refuted warnings that the healings would lead people astray and corrupt their faith. "Pastor Mwasapila is providing a cure; he is not preaching a new faith or introducing another religion," he told the Arusha Times. "If the medicine works, then by all means people should go and take it."
Related Elsewhere:
Previous Christianity Today articles on faith, healing, and miracles include:
Should Faith Healing be Legally Protected? | Observers weigh in on homicide charges for parents who choose faith healing rather than medical care for their children. (May 11, 2011)
What Do Prayer Studies Prove? | When a landmark study suggests that intercessory prayer may actually hurt patients instead of help them, you have to wonder. (May 15, 2009)
Other Christianity Today articles on the AIDS/HIV pandemic include:
Standing in the (AIDS) Gap | Only half of HIV-positive children in Uganda receive treatment. (November 29, 2010)
No Child Left to Die | Half of all babies born with HIV die by age 2. Could we stop that by 2015? (November 29, 2010)
Close Encounters with HIV | Local churches should network in the war against the virus. (February 1, 2006)
Have something to add about this? See something we missed? Share your feedback here.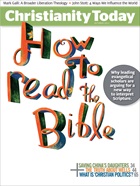 This article is from the October 2011 issue.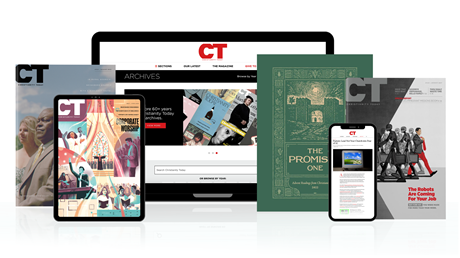 Annual & Monthly subscriptions available.
Print & Digital Issues of CT magazine
Complete access to every article on ChristianityToday.com
Unlimited access to 65+ years of CT's online archives
Member-only special issues
Subscribe
Tanzanians Throng to Miracle Cure
Tanzanians Throng to Miracle Cure