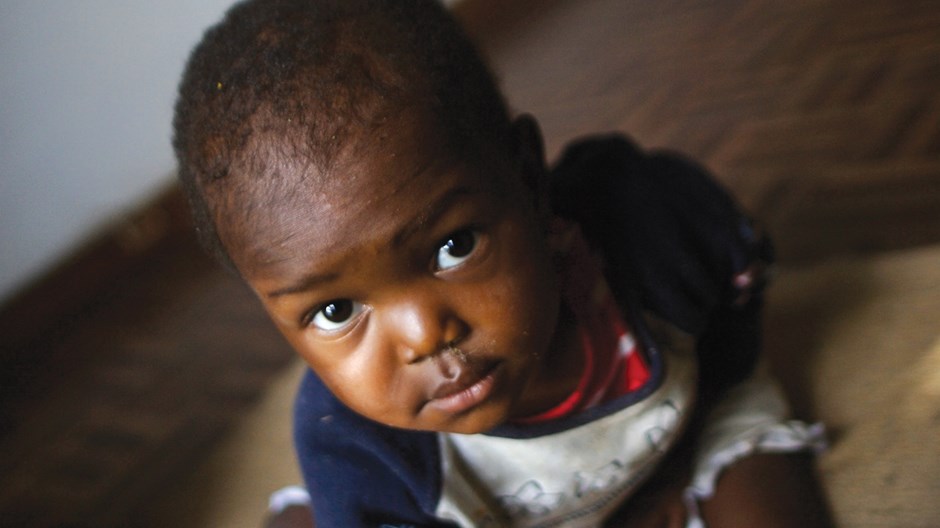 Image: Robin Hammond / Panos
Joyce Kamwana got lucky. The mother of two went to the doctor after running a fever, thinking she had malaria. After running tests, the doctor told Kamwana she was HIV-positive. That was 1988, three years after the first case of HIV/AIDS was diagnosed in the East African nation of Malawi.
Kamwana had contracted the disease from her husband, Dan, who would die from AIDS three years later. Their daughter, Sharon, tested negative for the virus. But their newborn, Tracy, tested positive. After Kamwana finished breastfeeding, more tests were run, and Tracy tested HIV-free. Both girls eventually went to college and were able to donate blood without risk.
"It's quite a relief to say I have only myself to think about now," Kamwana said. "I'm very proud of them. Lord, thank you. You've done a very good job."
Not every mother living with HIV is as fortunate. Globally, about 1,000 HIV-positive children are born each day. In many developing nations, contracting HIV from one's mother is a death sentence: 50 percent of children who get the disease from their mothers die before their second birthday. Without drug treatment, an HIV-positive pregnant woman has a one in three chance of infecting her child during pregnancy, labor and delivery, or through breastfeeding.
Ninety-one percent of children born with HIV live in African nations with very high birth and infant mortality rates. Young children in Uganda, for example, die by the tens of thousands, as the nation has one of the world's highest birth, infant mortality, and HIV infection rates, not to mention deaths from tuberculosis, malaria, and other diseases (see "Standing in the (AIDS) Gap,").
Pregnant women with HIV need antiretroviral drugs the most. A 2000 Johns Hopkins University study found that when a pregnant woman takes a single dose of nevirapine (an antiretroviral drug) at the beginning of labor, and her baby takes a dose after birth, the baby's chances of contracting the virus are cut in half, from about 30 percent down to 15 percent.
More recently, researchers have found that a regimen of antiretroviral drugs given to a mother from early in pregnancy to after breastfeeding can reduce the chance of transmission down to about 4 percent. Stephen Lee, senior program director for the prevention, care, and treatment services team at the Elizabeth Glaser Pediatric AIDS Foundation, said, "If we can get to under 4 percent of [at-risk] infants being born with HIV, we've accomplished a lot."
Faith-Based Change
The greatest challenge is making the new triple-drug regimens and related programs available where they are most needed.
'The ONE campaign asks if we have the political will for no child to be born with HIV by 2015. I ask if we have the spiritual will.'—Shayne Moore, activist and author
Treatment costs between $100 and $140 per year. But only 42 percent of the 33.4 million people worldwide living with HIV have access to ongoing drug treatment. In response, a growing group of faith-based leaders have endorsed the ambitious goal of eliminating mother-child HIV transmission by year 2015. Adam Phillips, faith relations manager for the ONE Campaign, an advocacy organization co-founded by U2 frontman Bono, told Christianity Today, "This is something we can completely stop. We have the medicine and the know-how. For us it's an imperative to stop it."
ONE's efforts are gathering steam. In May, the Global Fund, which raises billions of dollars for public-health programs in developing countries, launched the Born HIV Free campaign. In October, at the Global Fund Replenishment Meetings, President Obama pledged $4 billion, a 38 percent increase from the previous pledge. The United Methodist Church gave $28 million to the Global Fund in 2010. The fund has commitments to receive $11.7 billion over the next three years. With that money, it will put more people living with HIV/AIDS on daily drug therapy, support more of the 14 million AIDS orphans, and almost double the number of HIV-positive pregnant women receiving preventive services.
This fall, ONE launched its own public awareness campaign, No Child Born with HIV by 2015. ONE has collaborated with evangelical leaders such as Saddleback Church's Rick Warren, West Angeles Church of God in Christ Bishop Charles Blake, and mainline denominations, including the Evangelical Lutheran Church of America and the Episcopal Church. The campaign precedes a larger push next spring, starting Sunday, April 10. "Lazarus Sunday" borrows from the Orthodox Church's Lazarus Saturday, the day before Palm Sunday, which commemorates the resurrection of Lazarus. "Jesus tells Lazarus' sisters that his disease will not lead to death, that their brother will rise again," said Phillips, who is a pastor. "We see a Lazarus effect happening when folks can get on antiretroviral [drugs] and their babies are born HIV-free."
Among the local church leaders who have joined ONE's efforts is Michael Hidalgo, pastor of Denver Community Church. On the Sunday nearest World AIDS Day (December 1), Hidalgo will preach on HIV/AIDS mother-child transmission.
"We're teaching on 'O Little Town of Bethlehem.' On Sunday school flannel boards, it's a sweet little place, but historically there are miserable stories located there," he said. Besides being the site of King David's anointing, Bethlehem was home to a concubine who was assaulted, cut into pieces, and sent to the tribes of Israel. It was also a place of heart-wrenching genocide ordered by King Herod after Jesus' birth.
"This is the world that God came into," Hidalgo said. "The story of Jesus being born in a difficult place—it's not hard to transfer that to children born today in a difficult place."
Mother to Mother
Twenty-two years ago, when Kamwana found out her husband had infected her with HIV, she was emotionally devastated. Some members of her church responded judgmentally, and she left.
'We are creating a generation that isHIV-free. If the women keep being treated, we'll be able to achieve that.'—Joyce Kamwana, anHIV-positive mother in Malawi
"In 2002, I joined Charismatic Redeemed Ministries International. This is where I was loved for who I was and encouraged that with God, everything is possible," Kamwana told CT. She came to believe God had a purpose for her life. "I consider the battle against HIV as my ministry."
Kamwana is one woman in an expanding network of Christian mothers focused on preventing mother-to-child HIV transmission. Another is Shayne Moore, a stay-at-home mother of three in suburban Chicago. Moore, author of the new book Global Soccer Mom, began her advocacy work in 2002, around the time Bono was traveling the U.S. calling on Christians to fight HIV.
"The ONE Campaign asks if we have the political will for no child to be born with HIV by 2015," Moore told CT. "I ask if we have the spiritual will." But the 15 African nations where HIV is rampant have a combined population of 515 million. Scaling up programs to reach millions of at-risk pregnant women is a daunting challenge. Many women at risk don't even know they have the virus.
The President's Emergency Plan For AIDS Relief (PEPFAR) is committed to testing 80 percent of all pregnant women in sub-Saharan Africa by 2011. Of those who test positive, 85 percent will begin the drug regimen, said U.S. Global AIDS Coordinator Eric Goosby. "We lose a lot of women to follow-up," he said. It's difficult to keep a pregnant woman with HIV connected to a medical facility for 40 weeks of pregnancy and about six months of nursing, he said.
Long-term follow-up for HIV-positive women is a major priority because women account for 60 percent of all adults living with HIV in sub-Saharan Africa.
Samaritan's Purse has begun taking on that follow-up role, said the nonprofit's HIV/AIDS project coordinator, Ashley Wagoner. In eastern Kenya, Samaritan's Purse is in the middle of a three-year pilot project that will end in 2011. In the Kinango district, outside the coastal city of Mombasa, many women give birth at home. "Some areas were up to 24 miles [in] walking distance from the nearest clinic," she said.
In this case, Samaritan's Purse health workers train existing community health workers and midwives to educate pregnant women about HIV and set up support groups. Since the program started in 2008, it has trained 37 community health workers, referred about 1,500 women for testing and counseling, and educated almost 4,500 women on how to prevent HIV transmission.
Progress has been encouraging. Of all HIV-positive pregnant women living in sub-Saharan Africa, the number of those who received antiretroviral drugs increased from 15 percent in 2005 to 45 percent in 2008 to 54 percent in 2009. Still, about 18 percent of women with HIV pass the disease on to their newborns.
Dropping that rate to 7 percent by 2012 is a good first goal before dropping the last few percentages to elimination. Lee said, "I think it's achievable if the momentum being generated right now is maintained, and if the resources follow the rhetoric that people are [using] now."
For Kamwana, that feels great. "We are creating a generation that is HIV-free," she said. "If the women keep being treated, we'll be able to achieve that." It's an amazing thing for a woman who never thought she'd live to see grandchildren.
"I will no longer die of AIDS. It will be due to something else, but not AIDS."
Sarah Eekhoff Zylstra is a journalist from the Chicago area. International reporting in Christianity Today is supported by a grant from John Stott Ministries.
Go to http://www.christianitytoday.com/biblestudies/ for "No Child Left to Die," a Bible study based on this article.
Related Elsewhere:
In preparation for World AIDS Day on December 1, Christianity Today also posted "Standing in the (AIDS) Gap" and an op-ed from Michael Gerson on AIDS funding. CT also published a Bible study on "No Child Left to Die."
Previous HIV/AIDS coverage from Christianity Today includes:
Obama's AIDS Dilemma | White House funding priorities determine who will live and who will die. Collin Hansen | (May 17, 2010)
Talk and Walk | Getting our body in sync with our message. by Kay Warren | (June 6, 2008)
Killing a Pandemic | The church may be best equipped to deal HIV/AIDS a crippling blow. (November 18, 2002)
Have something to add about this? See something we missed? Share your feedback here.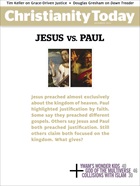 This article is from the December 2010 issue.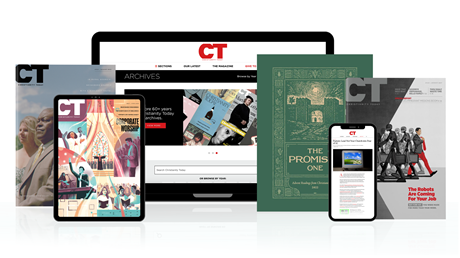 Annual & Monthly subscriptions available.
Print & Digital Issues of CT magazine
Complete access to every article on ChristianityToday.com
Unlimited access to 65+ years of CT's online archives
Member-only special issues
Subscribe
No Child Left to Die
No Child Left to Die