My best, most vivid experiences in government concerned global health. I sat in the Oval Office and watched President George W. Bush approve the Emergency Plan for AIDS Relief—the largest program in history to fight a single disease. I watched the president give his go-ahead for the President's Malaria Initiative, designed to cut mortality rates in half in 15 highly endemic African countries.
Five or six years ago in a place such as Rwanda, about 4 percent of people who needed AIDS drugs received them. Today, that figure is above 70 percent. With American help, Rwanda cut its death rate from malaria by two-thirds in less than two years, mainly saving children under 5 years old.
These are some of the fastest, broadest achievements in the history of public health, and the progress is repeated across the continent. AIDS treatment in particular has not only saved lives—saved mothers to raise their children and teachers and nurses to serve their communities—it has also encouraged testing and decreased stigma. An infectious disease becomes less terrifying and more manageable when it is not a death sentence. Not all American foreign assistance is effective. But these two programs prove that overseas aid, under the right conditions, can be effective.
Six or seven years into a noble experiment, we have learned some lessons. We have learned that measuring outcomes matters. We have learned that boldness matters. National scale-ups and countrywide plans encourage real development, because they require the creation of supply, management, and human resource systems—the kind of accountability and transparency that can benefit an entire health system and society.
We have learned that, like an effective military, effective aid requires an integration of efforts in a central command structure. And we've learned that for development assistance to be broadly supported and aggressively funded, some political and moral argument must be suspended—particularly arguments on abortion.
Some moral causes transcend politics and demand Christian engagement in the public realm.
But this momentum is now threatened. The U.S. federal government faces a crisis of competing fiscal priorities. We are entering an era of austerity. In this economic environment—particularly without the leadership of President Bush—it will be easy for Republicans to return to an anti-government default position on foreign assistance, adopting a kind of moral isolationism.
The consequences of retreat are serious. Even freezing the number of people currently receiving AIDS treatment would be destructive. In some countries, the word has gone out that putting large numbers of new patients on treatment is unlikely. Health officials already report pill splitting, which can increase drug resistance. Other patients resort to quack remedies. Without a serious prospect of treatment, the incentives for AIDS testing are weakened, making all prevention efforts more difficult.
So what is the response to these challenges?
First, there is an intellectual task: to assert that robust foreign assistance is a centerpiece of American foreign policy. While the political consensus for foreign aid is fragile in America, the intellectual consensus is broad and bipartisan. Conservative and liberal thinkers generally understand that the worst challenges of our world—terrorism, drug trafficking, human trafficking, criminal gangs, refugee flows, pandemic diseases—emerge from weak states, ungoverned regions, and hopeless parts of the planet.
A world of misery is a world of danger. A world of hope and progress tends toward peace and stability.
Second, Americans need to hear the stories of success. This is the purpose of a new program called Living Proof (found at ONE.org), which highlights the extraordinary development gains of the past few decades. Most people are not aware that the number of children out of school globally has declined dramatically, in part because of debt relief; or that the number of child deaths have declined steadily since the 1960s, due to immunizations, vitamin A supplements, and anti-malarial bed nets; or that in 2008, the number of AIDS-related deaths declined in the world for the first time ever. The actual proves the possible.
Third, people of faith can make a moral case. Over the past decade, America's fight against extreme poverty and preventable disease has been a powerful testimony to the idea of universal human rights and dignity. Christians have often been leading voices in advocating for these policies, just as evangelicals in previous generations pushed for abolition or an end to child labor. Some moral causes transcend politics and demand Christian engagement in the public realm.
Fiscal responsibility has a moral component. But so do the specific budget decisions that flow from it. What we spend on development and diplomacy in the federal budget amounts to less than 1.4 percent of the total.
America's budget crisis is an entitlement crisis—a crisis of Social Security, Medicare, and Medicaid. It would show little sense or compassion for the federal government to pursue minor economies on foreign assistance at the expense of national interests and human lives.
Michael Gerson, who served on the senior White House staff for former President George W. Bush, is a columnist for the Washington Post Writers Group.
Related Elsewhere:
In preparation for World AIDS Day on December 1, Christianity Today also posted "No Child Left to Die" and "Standing in the (AIDS) Gap." CT also published a Bible study on "No Child Left to Die."
Previous HIV/AIDS coverage from Christianity Today includes:
Obama's AIDS Dilemma | White House funding priorities determine who will live and who will die. Collin Hansen | (May 17, 2010)
Talk and Walk | Getting our body in sync with our message. by Kay Warren | (June 6, 2008)
Killing a Pandemic | The church may be best equipped to deal HIV/AIDS a crippling blow. (November 18, 2002)
CT previously interviewed Mike Gerson:
Faithfully and Politically Present | How and why Michael Gerson believes Christians should not abandon the public square. (October 29, 2010)
Michael Gerson: Obama's Speech Rhetorically Flat, but Ideologically Interesting | How and why Michael Gerson believes Christians should not abandon the public square. (October 29, 2010)
How Then Shall We Politick? | Michael Gerson, recently resigned Bush speechwriter and adviser, on how evangelicals should comport themselves in the public square. (August 1, 2006)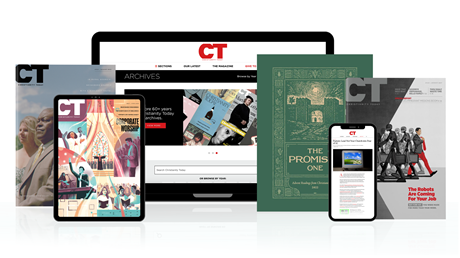 Annual & Monthly subscriptions available.
Print & Digital Issues of CT magazine
Complete access to every article on ChristianityToday.com
Unlimited access to 65+ years of CT's online archives
Member-only special issues
Subscribe
Progress Against AIDS Falters
Progress Against AIDS Falters