Southern Baptists have asked their denomination-owned retail chain to stop selling a best-selling Bible translation, saying it contains errors when it comes to language about gender.
Church delegates—known as messengers—passed a resolution at their June annual meeting in Phoenix criticizing the 2011 update to the New International Version (NIV) as an "inaccurate translation of God's inspired Scripture." They asked LifeWay Christian Resources not to sell the NIV 2011, which avoids using male terms in passages where context suggests that both genders are intended, except where the pronoun in question has messianic allusions.
"This is as big as it gets," said Jim Overton of Halteman Village Baptist Church in Muncie, Indiana. "This is the word of God. … As Southern Baptists, I don't think we have the luxury of not speaking to this important issue."
But the convention's resolution committee disagreed. They declined Overton's resolution when it was first submitted to them.
Committee member Russell Moore, dean of Southern Baptist Theological Seminary, told delegates that he has concerns about the new NIV but didn't think it "rose to the level of needing to be addressed by this year's convention."
Moore authored a 2002 resolution against a previous update, Today's New International Version (TNIV), which asked LifeWay not to sell that product. In that case, LifeWay's leadership decided not to sell the edition.
The TNIV was a publishing flop, in part because of opposition by groups like Focus on the Family and the Council on Biblical Manhood and Womanhood.
That opposition was part theological and part personal.
Critics felt like the Committee on Biblical Translation (CBT), which produced the NIV and TNIV, had broken a promise they'd made to James Dobson and other conservative leaders not to produce a gender-inclusive NIV.
Moore said the TNIV was a stealth project that Southern Baptists needed to oppose.
But this time, members of the CBT reached out to critics like Moore.
That didn't lead critics to embrace the new NIV. But it seems to have muted the criticism.
Doug Moo, Blanchard Professor of New Testament at Wheaton College and spokesman for the CBT, said the Southern Baptist resolution was unfair.
He said that the committee, comprising both complementarian and egalitarian scholars, followed the same translation standards as groups like Wycliffe Bible Translators. Their goal, he said, was not to appease TNIV critics but to create an accurate translation.
"That was our only agenda," he said.
Verne Kenney, executive vice president of sales at Zondervan, which publishes the NIV, said sales of the NIV 2011 have exceeded expectations. "They are up in what has been a declining trade-book market."
Zondervan and the CBT have taken a wait-and-see approach to the possibility that LifeWay would drop the latest NIV.
The Christian-retail chain currently sells both the latest NIV and the older version. LifeWay does not reveal sales numbers, but a search of LifeWay.com produced a list of more than 200 NIV products, from the "NIV Study Bible: Update Edition" to the digital "GoBible Player Complete, NIV."
"[We] will continue to sell the 2011 NIV while working through the process of review with our board of trustees," said LifeWay spokesman Micah Carter.
That delay reflects Southern Baptist policy. LifeWay's trustees—not the annual meeting—make policy decisions.
"Resolutions are statements of opinion by messengers at a particular convention," said Frank Page, president of the convention's executive committee. "They are not legally binding."
Page said that trustees shouldn't ignore the resolution. But they are free to make their own decision. He's a fan of the older edition of the NIV.
"I do wish Zondervan would continue publishing and printing the older edition, which I love dearly," he said.
That option isn't part of Zondervan's long-term plan, said Kenney. He said that the NIV was originally published in 1978, and that edition went out of print once the translation was updated in 1984. The publisher plans the same approach with the 2011 edition.
But some pew editions are still being sold during the transition period. "We're doing that as a convenience to churches."
Related Elsewhere:
Additional coverage of gender issues and Bible translation includes:
A Liberating Woman: A Reflection on the Founder of Christians for Biblical Equality | Catherine Clark Kroeger championed women's equality without budging on scriptural authority. (July 12, 2011)
What the TNIV Means for Evangelical Women | To see it go won't mean that much, actually. (September 3, 2009)
Correcting the 'Mistakes' of TNIV and Inclusive NIV, Translators Will Revise NIV in 2011 | "We fell short of the trust that was placed in us." (September 1, 2009)
See Christianity Today's news section and liveblog for more news updates.
Have something to add about this? See something we missed? Share your feedback here.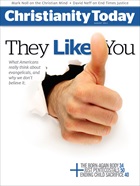 This article is from the August 2011 issue.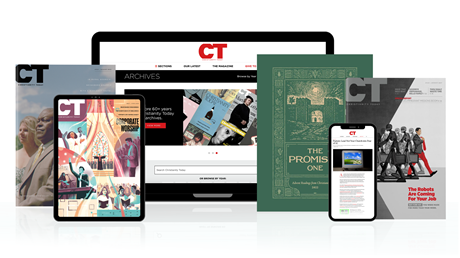 Annual & Monthly subscriptions available.
Print & Digital Issues of CT magazine
Complete access to every article on ChristianityToday.com
Unlimited access to 65+ years of CT's online archives
Member-only special issues
Subscribe
Gender Debate: SBC Pastors Denounce NIV
Gender Debate: SBC Pastors Denounce NIV