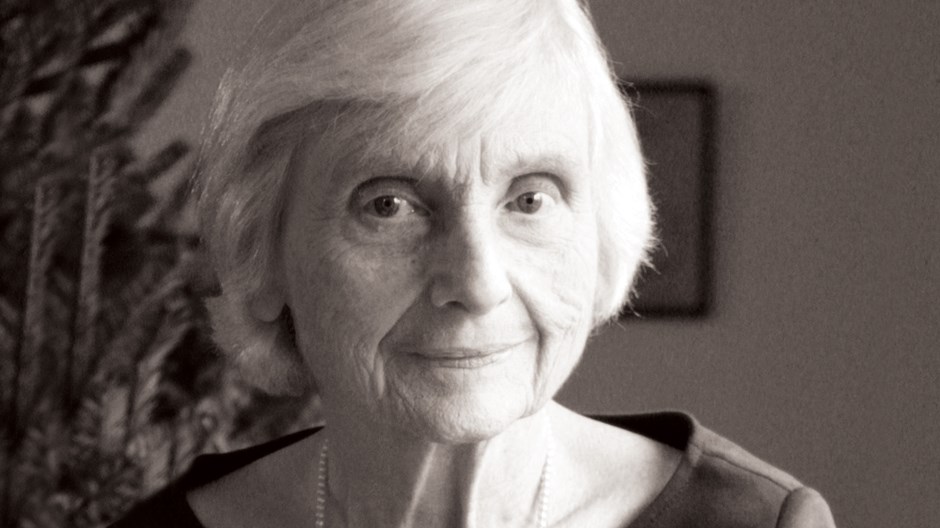 Image: Courtesy of Rob Kroeger
With the sudden death of Catherine Clark Kroeger on February 14, evangelicalism lost one of its most admired biblical scholars. At age 85, Kroeger was still lecturing and researching at Gordon-Conwell Theological Seminary in South Hamilton, Massachusetts. Her love for the Scriptures, quick mind, and linguistic abilities made her an entertaining communicator and reliable exegete; she memorized entire biblical narratives and could recall them on demand. That she left manuscripts unfinished compounds our loss.
Yet Kroeger's most defining legacy is her wise leadership in the early evangelical women's movement of the 1970s. Without her stand on the centrality of Scripture in responding to contemporary questions of gender and justice, along with her compassion for the abused, much of evangelicalism would be theologically afield. As founder and president of Christians for Biblical Equality (CBE) and of Peace and Safety in the Christian Home (PASCH)—as well as in 13 books and hundreds of scholarly articles and lectures—Kroeger demonstrated, while holding to scriptural authority and evangelism, that the gospel addressed many concerns of contemporary feminism.
Kroeger was born in 1925 in St. Paul, Minnesota, one of five children, to Homer and Elizabeth Clark, devoted Christians. She graduated from Bryn Mawr College in 1947 and went to Yale University, where she met Richard Clark Kroeger Jr. Both helped found InterVarsity Fellowship chapters at their colleges, thus beginning a gospel partnership that was to last for 60 years. They married in 1950 and went on to minister together in 10 Presbyterian pastorates in five states. While serving in the Twin Cities, they raised five children and cared for numerous foster children and exchange students.
Catherine resumed her education when their youngest child started kindergarten, and received a Ph.D. in classical studies in 1987 from the University of Minnesota. She served as Protestant chaplain and lecturer at Hamilton College, then as professor of classical and ministry studies at Gordon-Conwell from 1990 until her death. Richard had died just three months earlier, a loss she felt keenly.
I first met Catherine in 1986, when on sabbatical with my husband and young family in Cape Ann, Massachusetts. Catherine and I had corresponded about a new initiative in the UK associated with John Stott, and she invited us to her home. Stott had been concerned about justice issues raised by secular feminists—such as equal pay in the workforce and abuse of power—and had convened a working party in the UK affiliated with his London Institute for Contemporary Christianity to seek biblical insights on gender issues. As always, the pastor-scholar's emphasis was on double listening: listening faithfully to the Word of God and to those with integrity within the culture, assessing their challenge.
The result was a new organization ambitiously named "Men, Women and God." Its first conference, held in London in 1985, examined the "feminist case against God and the church" and sought an authentic evangelical response. Several hundred people attended, and Stott chaired the sessions at which Mary Evans and I spoke. The day was very much in keeping with the 1982 Lausanne Conference in Grand Rapids, where Stott had played a major role. It resulted in reaffirming the centrality of the Scriptures and committing to integrating evangelism and proclamation with social justice, especially regarding discrimination against women.
Staying the Course
Kroeger had been affected by the way this integration had been opened up by American evangelicals in the 1970s. She became involved in the Evangelical Women's Caucus International (EWCI), birthed from Ron Sider's organization, Evangelicals for Social Action, in 1974. One of the committed leaders was Nancy Hardesty (who died of cancer this April 8 at age 69). Hardesty—known best for the 1974 landmark book All We're Meant to Be: A Biblical Approach to Women's Liberation, co-authored with Letha Scanzoni—was initially careful to define for the EWCI what was meant by biblical feminism, emphasizing "a personal relationship to God through Jesus Christ," acceptance of the Bible as "God's inspired Word," "a deep concern for love and justice between the sexes," and a "desire to find the whole counsel of God on this issue." This provided a strong basis for evangelicals to work together.
Yet by EWCI's seventh conference in Fresno, California, in 1986, its agenda seemed to have moved significantly away from its center, especially regarding sexuality. A resolution was passed that took "a firm stand in favor of civil-rights protection for homosexual persons" in recognition of the "presence of the lesbian minority" in the organization. When assertions were made that seemed to recognize a lesbian lifestyle as a viable Christian option, many evangelicals present knew they could not stay within the EWCI. Kroeger was one of those.
Separating herself from the EWCI was not a step Kroeger took easily. Correspondence between her and Hardesty reveals regret on both sides. Kroeger expressed sorrow that the question of sexuality had become so central to Hardesty when others saw it as divisive. Yet Kroeger's stand was echoed by many. Educator Gretchen Gaebelein Hull, along with husband and wife team Berkeley and Alvera Mickelsen, former professors at Bethel Theological Seminary in Minnesota, began to look for an alternative context in which evangelicals could grapple with gender issues. Sider, though fully committed to civil rights for all, did not believe that the Bible could ever justify homosexual relationships, and gave his support.
Quickly they formed a new working party, drawing in Faith Martin, from the Reformed Presbyterian Women's Association, psychologist James Alsdurf, and James Beck, professor at Denver Conservative Baptist Seminary. They decided to affiliate with our own organization in the UK, and in August 1987 "Men, Women and God: Christians for Biblical Equality" was formed.
The mission statement was simple: to "make known the biblical basis for freedom in Christ to those in evangelical and conservative churches." The belief statement was clear: the Bible was the final authority on matters of faith and practice, and celibacy and faithful heterosexual marriage were the patterns designed by God. Authors began to pen articles, the journal Priscilla Papers was launched for articulating and promoting greater gender equality, and Catherine became the spokesperson.
Scholar, Activist, Strategist
Most scholars are not great activists, and even fewer are careful strategists. Kroeger was all three. She threw herself into studying, writing, speaking, and seeking recognition for the fledgling organization. By 1988, when it was inaugurated as Christians for Biblical Equality in Minneapolis, local chapters were already meeting in Denver, Boston, and Minnesota, with more to be formed. In the April 1990 issue of Christianity Today, CBE published the statement "Men, Women and Biblical Equality," signed by more than 200 evangelicals, including former CT editor in chief Kenneth Kantzer. By 2001, when Mimi Haddad became CBE's second president, the organization boasted 2,500 members and a mailing list of 16,000, and offered dozens of published titles. CBE now runs conferences and publications for members from 100 denominations in 65 countries.
Kroeger's scholarship was dictated by her "confidence that the Bible is the Word of God." She believed that although the Bible contains various forms of literature written over many centuries by different authors, it presents a coherent and integrated message. Thus, ambiguities or confusions need to be carefully examined. Rather than studying theology, Kroeger wanted to be a trained classical linguist who understood the development, syntax, and structure of ancient languages. This enabled her to handle the biblical text she already knew with deeper understanding and authority.
With utmost meticulousness, Kroeger sought to reconcile the Pauline passages that restrained women with the clear directives calling women to proclaim Christ. Rather than offer a clumsy cultural relativism that glibly dismisses Paul as a "man of his time," she showed how better knowledge of Greek helps us to understand the kephale ("head") metaphor in Ephesians 5, the silence of women in churches in 1 Corinthians 14:34-35, and head coverings in 1 Corinthians 11. Careful contextual work raises questions about traditional interpretations. (For example, if Paul's fellow-worker Priscilla was exercising a clear gift of teaching to correct the theology of Apollos [Acts 18:26], then the injunction on women not to teach [1 Tim. 2:12] must be a limited one.) The interplay of language, historical context, and archaeology excited Kroeger. This was particularly evident in I Suffer Not a Woman, which, written with her husband in 1992, opened up new ways of understanding 1 Timothy 2:11-15.
Kroeger sought to reconcile the Pauline passages that restrained women with the clear directives calling women to proclaim Christ. She didn't offer a clumsy cultural relativism that glibly dismisses Paul as a 'man of his time.'
Collaboration was the watchword of Kroeger's scholarship. She co-authored books on a biblical response to goddess spirituality (The Goddess Revival) and domestic violence (Women, Abuse, and the Bible; Refuge from Abuse), and her biggest project—The Women's Study Bible, co-edited with Mary Evans—drew together more than 60 contributors from all over the world to offer a perspective on Scripture different from that of white, Western, classically educated men. I had been involved in editing an earlier edition, and it was a massive undertaking. Published in 2009 by Oxford University Press, this Bible aimed to look at the whole of Scripture from a woman's perspective, encouraging us to grasp its truth and power for our lives today.
Compassionate Healer
The integration of biblical scholarship and social action reached new heights in the last decade of Kroeger's life. Always committed to a strong family life, she turned her attention to those broken by domestic violence and in 2003 founded Peace and Safety in the Christian Home. A loose coalition of Christian academics, social work professionals, researchers, clergy, and counselors affirmed their desire to solve the problem of abuse in Christian families. Collaboration with sociologist Nancy Nason-Clark from the University of New Brunswick proved immediately productive, and their co-authored books offer painstaking research and practical resources.
In fact, it was in connection with sexual violence that I saw Catherine for the last time. A colleague from Tearfund had felt strongly called to take a stand on violence against women and to set up an evangelical network called Restored. He invited Catherine to England to be the keynote speaker last summer. One laywoman who worked among abuse survivors brought her whole counseling group, believing that here at last was a place where they could find healing and encounter the gospel in its most integrated form. She was right. The Spirit of God was there in power and spoke movingly through Kroeger's address and biblical insights. I learned afterward that three women had been so conscious of the love of God for the first time in their lives that they became Christians themselves.
In her talk, Kroeger revealed that her favorite Bible story is that of Hagar (Gen. 16). "This abused woman met God, or God met her … and in the middle of the crisis she found out that God shall hear," she said. With dogged respect for Scripture and compassion for the hurting, Catherine Clark Kroeger's life testified that God shall hear modern calls for justice, even those sounded by secular feminism. In her fundamental shaping of the evangelical women's movement, she helped men and women whom she never met find freedom in Christ.
Elaine Storkey, theologian, broadcaster, and author of eight books, has lectured at the Universities of Oxford and London, is president of Tearfund, and currently trains evangelists to serve with the Church of England.
Article continues below
Related Elsewhere:
Christians for Biblical Equality's landmark statement "Men, Women, and Biblical Equality" is available on their website.
The Women's Study Bible and additional books edited and authored by Kroeger are available at Christianbook.com and other retailers.
Previous Christianity Today coverage of Kroeger and women's equality includes:
Catherine Clark Kroeger, Remembered | The New Testament scholar's impact on so many lives was on display at this weekend's memorial service at Gordon-Conwell. (March 9, 2011)
Egalitarian Founder of Christians for Biblical Equality Dies | Catherine Clark Kroeger also spoke out against domestic abuse as president of Peace and Safety in the Christian Home. (February 17, 2011)
Crusading for Women | Christians can lead the charge to elevate the dignity of women. A review of 'Half the Sky.' (November 12, 2009)
Gender: Biblical Feminists Press for Gender-Inclusive NIV | (September 1, 1997)
Have something to add about this? See something we missed? Share your feedback here.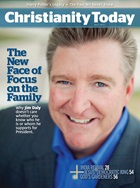 This article is from the July 2011 issue.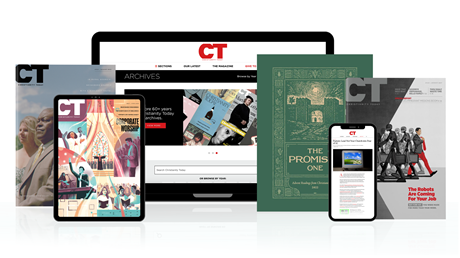 Annual & Monthly subscriptions available.
Print & Digital Issues of CT magazine
Complete access to every article on ChristianityToday.com
Unlimited access to 65+ years of CT's online archives
Member-only special issues
Subscribe
A Liberating Woman: A Reflection on the Founder of Christians for Biblical Equality
A Liberating Woman: A Reflection on the Founder of ...