"Cool! Your church has funerals," a friend recently said after I told him about attending one for a fellow parishioner at my church.
My friend attends one of those churches that meet in a Cineplex. Ever since he first told me about his theater church, I had wondered about the logistics of baptisms, weddings, and funerals.
It turns out that the entire membership of his congregation ranges in age from late teens to late 20s. Baptisms are rare and handled at other venues. As far as he knows, they've never had a funeral. And when people get married, they rent out traditional churches for the occasion.
That's what another friend of mine did when she married. Popcorn-scented upholstery and soda-sticky floors were not what she had dreamed of for her wedding day. When she had children, she stopped going altogether since her family didn't fit in with the targeted ministries to young singles. She's yet to find a new church home.
For years, separate age-targeted services and churches were seen as the way to reach the children of baby boomers. More recently, many of these experiments in youth worship have spun off from their sponsoring congregations, shut down completely, or morphed into more traditional congregations.
That's not entirely surprising. A concern for the souls of young adults reached a fever pitch in recent years following surveys showing that young adults were not worshiping regularly even if they had been active churchgoers as teenagers. But the fact is that surveys have pointed to this trend for decades.
"It merely shows that when young people leave home, some of them tend to sleep in on Sunday mornings rather than go to church," says Baylor University sociologist Rodney Stark. "That they haven't defected is obvious from the fact that a bit later in life when they are married, and especially after children arrive, they become more regular attenders. This happens to every generation."
Whether or not young adults are leaving churches forever or just for a couple of years, I'm not sure age-segregated worship is a wise strategy. No one was more surprised than I that I kept attending church when I moved 2,000 miles away from my family after college. But part of it was that I had been taught that congregations are families that, by definition, include people of all ages and circumstances.
Each of us learns and benefits from caring for the old, the sick, the suffering, and the dying, just as we benefit from the vitality that children, teens, and young adults bring. We all have vastly different experiences in life. By existing together in one community, we all benefit. Some of us experienced World War II in the trenches, and others experienced it by playing Call of Duty on our Xbox.
My dearest friend at my Lutheran church is a widow in her 70s. We became close after her beloved husband died following an extended battle with cancer. From Dolores I have learned how to sacrifice for one's spouse, enjoy life to the fullest, help neighbors in need, and raise children. If I were to attend a congregation where everyone was roughly my age and at my station in life, how would I learn these valuable lessons in Christian living?
It's unfortunate enough that many churches tend to be populated by people of the same race or socioeconomic group. But to intentionally segregate worship by age makes things worse. Scripture tells us not to scorn the experiences and wisdom of our elders. Proverbs 16:31 teaches that "gray hair is a crown of splendor; it is attained by a righteous life."
Ageist worship also deprives older parishioners of the opportunity to improve their patience when dealing with rambunctious young families. The older folks at my congregation fret when the toddlers stand on the kneelers at our Communion rail or make too much noise. Including all age groups in congregational life teaches everyone to live together in love and forbearance.
The desire to reach young adults—or any other targeted demographic group—is noble, but we pander to them when we segregate worship. We should avoid such overreactions and trust the gospel as the creator and preserver of faith for all people of all ages.
The fact is that aging, dying, and death itself are realities of life. Jesus Christ has conquered death and the grave for us. This is what we hear at funerals at my church, and this Good News is, as my friend said, cool indeed.
Related Elsewhere:
Previous columns by Mollie Ziegler Hemingway include:
Sin: The Rest of the Story | What the snark-infested news media just don't seem to understand. (October 26, 2009)
White Flag in the Mommy Wars | The theology that many parents are missing. (September 28, 2009)
'Honor Thy Father' for Grownups | Or, how not to be a deadbeat son or daughter. (July 1, 2009)
Have something to add about this? See something we missed? Share your feedback here.
Throwing Inkwells
Mollie Ziegler Hemingway is a contributor to
GetReligion.org
, an editor at
Ricochet.com
, and a frequent writer for
Christianity Today
and a number of other outlets. A committed Lutheran, her column ran from 2009 to 2011.
Previous Throwing Inkwells Columns: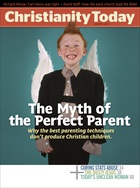 This article is from the January 2010 issue.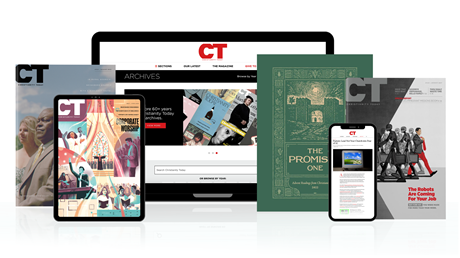 Annual & Monthly subscriptions available.
Print & Digital Issues of CT magazine
Complete access to every article on ChristianityToday.com
Unlimited access to 65+ years of CT's online archives
Member-only special issues
Subscribe
Segregated in a Whole New Way
Segregated in a Whole New Way