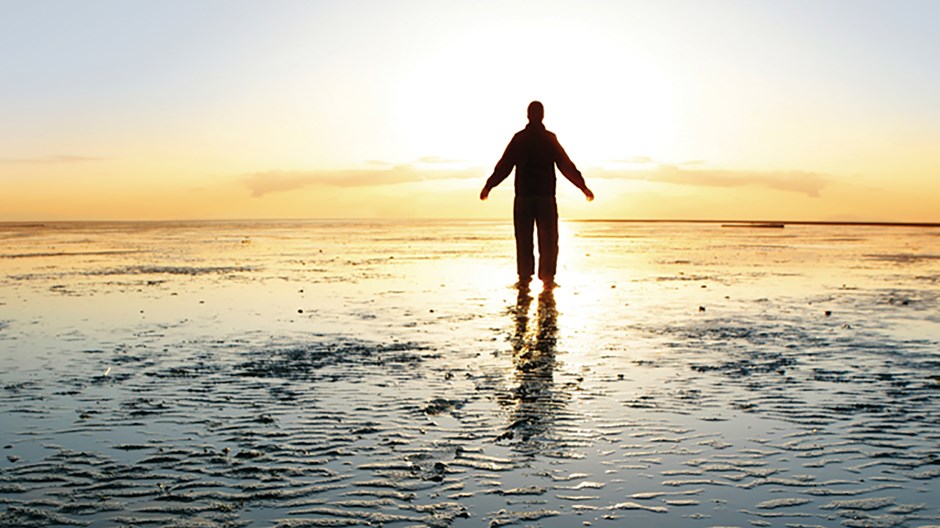 Image: Veer / Andy Deen
Appearing on Conan O'Brien's show last year, comedian Louis C. K. lamented how frustrated people get when cell phones and cross-country flights are slow or faulty. "Everything is amazing right now and nobody's happy," he said. When people complain that their flight boarded 20 minutes late or that they had to sit on the runway for 40 minutes before takeoff, he asks a few additional questions.
"Oh really, what happened next? Did you fly through the air, incredibly, like a bird? Did you partake in the miracle of human flight?"
The appearance hit a nerve—with over a million YouTube views and counting—because it's true: Whether it's our impatience with technology or, more likely, with family members and friends, our complaints reflect how much we take for granted.
We know that God has given us our bodies and souls, reason and senses, material possessions, and relationships. Yet with all that God richly provides us daily, many of us struggle to be grateful.
This isn't just impious, it is also unhealthy. Studies show that grateful people are happier and more satisfied with their lives and social relationships. They are more forgiving and supportive than those who are ungrateful. They are less depressed, stressed, envious, and anxious. In fact, high levels of gratitude explain more about psychological well-being than 30 of the most commonly studied personality traits, according to two recent studies published in the journal Personality and Individual Differences.
The Roman philosopher Cicero was on to something when he said, "Gratitude is not only the greatest of virtues, but the parent of all the others." It's also the basic Christian attitude. Paul tells the Thessalonians to "give thanks in all circumstances, for this is God's will for you in Christ Jesus" (1 Thess. 5:18).
That might seem a challenge during a season of economic trouble and political unrest. But consider German pastor Martin Rinckart, who served a town that became a refuge for political and military fugitives during the Thirty Years War. The situation in Eilenburg was bad even before the Black Plague arrived in 1637. One pastor fled. Rinckart buried another two on the same day. The only pastor remaining, he conducted funeral services for as many as 50 people a day and 4,480 within one year.
Yet Rinckart is best known for writing, in the midst of the war, the great hymn that triumphantly proclaims this:
Now thank we all our God,
with heart and hands and voices
Who wondrous things has done,
in whom this world rejoices;
Who from our mothers' arms
has blessed us on our way
With countless gifts of love,
and still is ours today.
How many of us could focus on God's blessings with death and hardship all around us? Perhaps the problem is that we think too highly of ourselves. Margaret Visser studied cultural differences in showing thanks as she prepared her 2009 book The Gift of Thanks: The Roots and Rituals of Gratitude. The Japanese sometimes accept gifts by saying, "I'm sorry." The subtext, Visser explains, is, "I am fully aware of my debt to you. I can never repay it."
The Japanese sometimes accept gifts by saying, 'I'm sorry.' The subtext is, 'I am fully aware of my debt to you. I can never repay it.'
There's a lesson in that expression. In the Gospel of Luke, Simon the Pharisee hosts a dinner party for Jesus. A sinful woman with a bad reputation shows up, gets near Jesus, and washes his feet with her tears and anoints him with perfume. When Simon grumbles, Jesus tells a story about two debtors. One has a small debt, the other a large debt. Neither is able to repay, and the lender forgives both debts. The lesson: the greater the forgiveness, the greater the thankfulness.
We have trouble being grateful because we fail to acknowledge our sinfulness and debt. Isn't that why we complain about every slight from family or friends?
The truth is that we have so many things to be thankful for, including family, home, work, play, food, drink, and everything else that goes into daily life. But the God who provides these things has given us an even better gift: himself.
God has revealed himself to us, giving us his Word, granting us faith and the Holy Spirit, hearing our prayers, and forgiving our sins. So, rejoice and receive the gifts of God, confessing him and his goodness. Or, as the psalmist says, "Give thanks to the Lord, for he is good; his love endures forever."
Related Elsewhere:
CT has a special section on Thanksgiving.
Previous columns by Mollie Ziegler Hemingway include:
Faith Unbound | Why spirituality is sexy but religion is not. (September 20, 2010)
Vainly Naming the Name | Cussing isn't our only problem—though that's bad enough. (July 21, 2010)
Same Sex, Different Marriage | Many of those who want marriage equality do not want fidelity. (May 10, 2010)
Have something to add about this? See something we missed? Share your feedback here.
Throwing Inkwells
Mollie Ziegler Hemingway is a contributor to
GetReligion.org
, an editor at
Ricochet.com
, and a frequent writer for
Christianity Today
and a number of other outlets. A committed Lutheran, her column ran from 2009 to 2011.
Previous Throwing Inkwells Columns: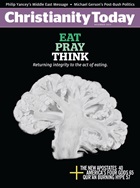 This article is from the November 2010 issue.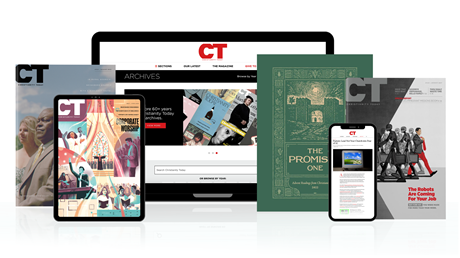 Annual & Monthly subscriptions available.
Print & Digital Issues of CT magazine
Complete access to every article on ChristianityToday.com
Unlimited access to 65+ years of CT's online archives
Member-only special issues
Subscribe
The Parent of All Virtues
The Parent of All Virtues