The Abraham Center of life bills itself as "the world's first embryo bank." Clients of the San Antonio, Texas, center will be able to place their orders for ready-made embryos after perusing a detailed profile of sperm and egg donors.
"We're just trying to help people have babies," Jennalee Ryan, the center's founder, told The Washington Post. Bioethicist John A. Robertson told the Post that embryo banking is not much different from what fertility clinics already do. "People are already choosing sperm and egg donors in separate transactions. Combining them doesn't pose any new major ethical problems."
But embryo banking is not morally neutral. It is another step down the slippery slope toward the clear evil of eugenics. According to global projections, 200,000 people are born annually using in vitro fertilization (ivf). The U.S. is the world's largest user of IVF with 112,000 treatments per year.
For many years, IVF proponents dismissed fears about IVF abuses as irrational slippery-slope arguments. But now the Abraham Center for Life, through embryo selection, is moving society farther down the slope. This abuse of biotechnology opens the floodgates for commercializing human life. When will the embryo drive-through service start?
The slippery slope is real, and it involves a broad cross-section of the bioethics industry. W. Jay Wood, associate professor of philosophy at Wheaton College, notes that the Christian view of sinful human nature makes slippery-slope arguments credible. "Humans naturally test limits. Any cop will tell you that if you post a 35-mph speed limit, drivers will go 38, 40, 42, until the law cracks down."
Slippery-slope reasoning is not foolproof. Wood says, "The illegitimate versions can't tell a plausible story about how logically or causally taking step A will inevitably or very probably lead to step Z." But common sense suggests that new choices, provided by new technologies, will motivate many people to test the moral limits of these choices.
In 1973, the supposedly moral case for legalized abortion was bolstered when advocates said the "procedure" would be used only rarely. But once the personhood of the not-yet-born was violated by judicial fiat, abortions multiplied beyond imagining. Some 48 million lives have now been lost through abortion in the U.S.
In 1978, Louise Brown became the world's first test-tube baby via IVF, a procedure in which more human embryos are produced than are actually implanted. These "leftover" embryos are either frozen for future use—an estimated 500,000 are on ice in fertility clinics across the country—or "discarded." (A relative few are adopted.)
Next, in 1999, President Clinton's bioethics commission said destroying these "spare embryos" to obtain their stem cells was justified because society had already approved of IVF. (President Bush's 2001 decision to veto funding for further embryo destruction may not outlast his presidency.)
Now certain scientists are asking why they have to wait to use frozen embryos, when the technology to clone them is on the horizon. It doesn't take much imagination to foresee scientists moving seamlessly from "therapeutic" (research) cloning of humans to reproductive cloning to satisfy the desires of an increasingly demanding public.
Columnist Charles Krauthammer, though a proponent of legal abortion, joins many prolife Christians in fearing the slippery slope in this realm of bioethics: "You don't need religion to tremble at the thought of unrestricted embryo research. You simply have to have a healthy respect for the human capacity for doing evil in pursuit of the good."
In San Antonio, you can take that to the bank.
Related Elsewhere:
Other Christianity Today articles on life ethics and contraception and reproductive technology are available on our site.
The Washington Post, ABC News, The Daily Mail, The Christian Science Monitor, The Boston Globe, and others have reported on the Abraham Center.
The Abraham Center of Life's website says the agency has been overwhelmed with requests since publicity picked up, and refers visitors to another organization, IVF Vacation, which operates in the Czech Republic.
Have something to add about this? See something we missed? Share your feedback here.
Our digital archives are a work in progress. Let us know if corrections need to be made.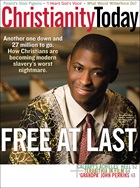 This article is from the March 2007 issue.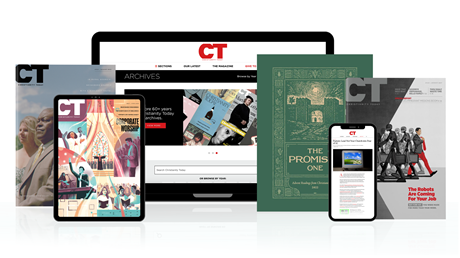 Annual & Monthly subscriptions available.
Print & Digital Issues of CT magazine
Complete access to every article on ChristianityToday.com
Unlimited access to 65+ years of CT's online archives
Member-only special issues
Subscribe
The Slope Really Is Slippery
The Slope Really Is Slippery