American evangelicals continue to fret over their political engagement—with good reason. Our core commitments focus on church, family, and evangelization, while the political process often produces polarization and nastiness that can drown out the fundamental message of salvation in Jesus.
Yet we have no doubt that moral crises call not only for conversions, but also for legal restraints to evil. So we engage politically, not primarily because we want to form a voting bloc, but because we know that if we ignore politics, we imperil the wellbeing of millions of people.
The February bicentennial of the British parliament's vote to abolish the slave trade has drawn attention to evangelical pioneers in political engagement. The new film Amazing Grace is introducing millions of moviegoers to the story of William Wilberforce and the remarkable campaign to ban the slave trade. In churches across the land, Christians have been commemorating this great activist and others.
A Lesson from Newton
Wilberforce should not just be honored, but also his example heeded. What lessons do he and his circle have for us?
First, we should not feel foolish for our ambivalence about politics. William Wilberforce and the playwright and poet Hannah More were both prominent public figures when they experienced crisis conversions. After their conversions, both considered retiring from public life in order to engage fully in the spiritual life. Even though Great Britain thought of itself as a Christian nation, political and cultural elites had little tolerance for the kind of religion that called for total immersion in the life of faith, with a deep personal piety, a morally reformed life, and an eagerness to share the faith with the great unwashed, and without regard for existing church structures. As they faced potential scorn, withdrawal into quietism was tempting.
But the venerable John Newton (author of the hymn "Amazing Grace") helped them understand that an awakened faith did not necessitate flight from society. Hannah More came to understand that "the mischief arises not from our living in the world, but from the world living in us. … Action is the life of virtue, and the world is the theatre of action."
Second, we should not worry about "diluting" any political clout we might have by engaging a variety of issues. Wilberforce and his circle did not conceive their political duty narrowly. They eagerly sought to reform society on a number of fronts. They are remembered best for their antislavery work, but they also founded the Society for the Prevention of Cruelty to Animals and the Church Missionary Society, promoted prison reform, and sponsored charity schools, while encouraging George III to step up enforcement of existing laws against vagrancy, blasphemy, drunkenness, and profaning the Sabbath.
The Moral Halo Effect
Third, political effectiveness requires moral capital. Rutgers University historian Christopher Brown chronicles how Wilberforce and friends leveraged that in Moral Capital: Foundations of British Abolitionism. "William Wilberforce and Hannah More … understood that their leadership in the abolition movement would bring credit to other projects that lacked the same moral prestige," writes Brown.
In our own time, evangelicals have compounded moral capital by engaging a range of causes—religious freedom, genocide in Darfur, fighting AIDS in Africa, and sexual trafficking. But Brown warns that moral capital must be carefully managed so that it sustains the moral prestige of the actor. Arrogance and silliness can easily undermine a noble cause.
Fourth, we should ground our political action in the gospel mandate to make disciples of all nations. The abolitionist movement did not begin as an effort to free slaves and shut down the business of trade in human flesh. It began as a missionary effort.
A group of devout Christians centered around the parish of Teston in Kent had a passion for the conversion of African slaves in the West Indies. The local parish minister, the Rev. James Ramsey, had encountered the slave trade while a surgeon in the Royal Navy and had also ministered on the Caribbean island of St. Kitts. White plantation owners there had repeatedly frustrated his attempts to minister to black slaves. Ramsey wrote a passionate book about what he had seen, but he advocated only evangelizing the slaves and bettering their conditions. That book prompted others to get the Society for the Propagation of the Gospel to devote its resources to evangelizing Caribbean slaves.
Ramsey's eyewitness reports ignited a firestorm. The fierce reactions to the book and most Christians' lack of evangelistic fervor moved the Teston circle to call for abolition. That's when they drew into their circle a young member of Parliament with phenomenal rhetorical skills. And so William Wilberforce was invited to visit Teston, where he met Thomas Clarkson, Hannah More, and others who would form the activist core for the long fight for abolition.
Wilberforce never forgot that missions was at the root of their movement; when the British East India Company's charter came up for renewal in 1813, he fought successfully to insure that Christian teachers would be sent to India along with the company's entrepreneurs.
Christians should never fear to engage a moral crisis, but we should always ground our work in the gospel mandate.
Related Elsewhere:
The Amazing Change campaign includes a petition to end slavery.
Christian History & Biography has a special section on William Wilberforce and Modern-Day Slavery.
CT Movies' review of Amazing Grace will appear in its special section on Friday.
Charles Colson looked at 'The Wilberforce Strategy' in his most recent column.
Other articles about Wilberforce include:
Model in the Public Square | Hero for Humanity shows how faith can change government. By Cindy Crosby (Christianity Today, January 1, 2003)
Christian History Corner: A Politician Explains the Faith | One hundred fifty years before C. S. Lewis, William Wilberforce wrote the 'Mere Christianity' of his time. (Christianity Today, January 20, 2006)
Abolitionists in Africa | Antislavery, evangelicalism, and the "American factor" in West Africa. (Books & Culture, May 1, 2000)
The How, What, and Why of Christian Politics | Wilberforce's A Practical View of Christianity, and other books on Christians and politics. (Books & Culture, Nov/Dec 1996)
Virtuous Like Us? | Bury the Chains is indeed a riveting history of the British anti-slavery movement. (Books & Culture, May/June 2006)
Story Behind the Song: "Amazing Grace" | John Newton was a wild, young man lost in darkness. Then he found grace. (Today's Christian, January/February 2007)
Every Arrow Needs a Bow | William Wilberforce and the power of community. by John Hart (Re:Generation, July 1, 1998)
A British council recently acquired a letter by Wilberforce.
Have something to add about this? See something we missed? Share your feedback here.
Our digital archives are a work in progress. Let us know if corrections need to be made.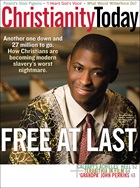 This article is from the March 2007 issue.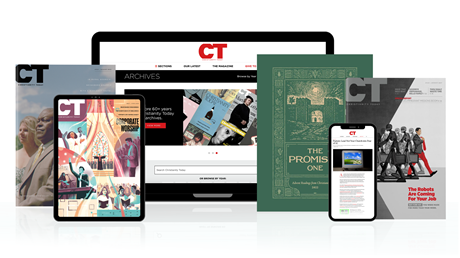 Annual & Monthly subscriptions available.
Print & Digital Issues of CT magazine
Complete access to every article on ChristianityToday.com
Unlimited access to 65+ years of CT's online archives
Member-only special issues
Subscribe
What Would Wilberforce Do?
What Would Wilberforce Do?