Be prepared. Boys and girls of the next generation are going to be bratty but smart, perhaps more so than their older siblings. Problem behavior in children, ranging from rudeness to cruelty and physical attack, is in the media spotlight because of two new research reports from the National Institute on Child Health and Human Development (NICHD). According to this research, these problem behaviors increase as children (age 4.5 to 6) spend more hours in child care, apart from their mothers, regardless of the quality of the care.
"There is a constant dose-response relationship between time in care and problem behavior, especially those involving aggressive behavior," notes Jay Belsky, a psychologist at Birkbeck College, London, and a lead researcher for the Study of Early Child Care, a research effort tracking 1,300 American children since 1991.
There seems to be no threshold. As hours in child care increase, aggressive behavior increases. On a brighter note, children in center-based care also score higher on language and cognitive tests than their at-home peers.
Researchers also reported that bullying is widespread in American schools, based on a survey of 15,600 students, grades 6 through 10, in all kinds of schools—public, private, and parochial. The consequences of bullying are fateful. "People who were bullied as children are more likely to suffer from depression and low self-esteem, well into adulthood," says Duane Alexander, NICHD director, "and the bullies themselves are more likely to engage in criminal behavior later in life."
Much can be gleaned from these studies, and the increase in aggressive behavior in children is not another irreversible reality of contemporary culture. In many communities, churches are leading providers of services to children. But a church-based preschool that graduates a Scripture-quoting bully into kindergarten hasn't accomplished very much.
Church leaders should honestly ask themselves: If this research about child aggression stands the test of time, how should we balance the needs of working parents for quality child care with the risk that the care provided increases aggression in many young children?
There is no easy answer to that question, and resourceful congregations should creatively approach the child-care concerns in their communities. If church leaders glibly say that moderation in all things now includes child care, they will be sorely out of touch with the acute dilemma faced by many faithful families.
From Mothers to Others
As the American family has been reshaped during the last five decades, child care has become widespread while shortages in child-care have become proverbial.
In 1960, according to the U.S. Census Bureau, 88 percent of American children lived with both parents and fewer than one in five mothers worked outside the home.
But by 1998, nearly four decades later, the percentage of children living with both parents had dropped 20 points to 68 percent, and nearly two out of three mothers were working at least part time.
Nationwide, there are 105,000 licensed centers and 286,000 licensed family child-care homes. But in contemporary America, child-care options are quickly bumping up against their logical limit.
With the growth of weekend employment and night shifts, this summer a Texas entrepreneur hopes to roll out a national chain of for-profit, always-open child-care centers that parents could book for as many as 14 hours a day, including overnights, meals, and transportation to school.
His concept has already been test-marketed to late-night casino workers in Las Vegas, and it's been a big success for parents and investors.
Public Agenda, a research and public opinion organization, notes that child care as we know it today began with Depression-era nursery schools, created by the Works Progress Administration to employ jobless teachers.
Then, during the 1940s war effort, child care was provided to a generation of mothers who labored in factories and plants nationwide.
After that, some women never returned to full-time child care and homemaking, and more moms in the workplace for longer hours became a reality.
Today, jobs and careers for mothers outside the home are often the norm. For many people, such work pays important economic and psychological dividends. Others have been forced into the workplace as welfare reform has not only given many single mothers job training but required them to earn wages. Career-oriented mothers with young children often maintain part-time employment in their chosen field, hoping it will help their reentry into professional life. Motherhood is becoming a supplement to, not the centerpiece of, the identity of American women. As birthrates have declined and women live longer, the job of raising children is increasingly a season of life.
But one thing seems constant in the public mind: The ideal that a parent should be available to children.
• In a 1999 study by Princeton Survey Research, 75 percent of respondents agreed with the statement, "Too many children are being raised in daycare centers these days."
• In a June 2000 survey by the Los Angeles Times, 74 percent of respondents agreed that "it is better for children if one parent works outside the home, while the other parent stays home with the children."
• In a 2000 Public Agenda survey, 70 percent of parents with children age 5 and younger agreed that the best child-care arrangement for preschoolers is "one parent at home."
This widespread acceptance of the one-parent-at-home ideal clashes sharply with our contemporary experience. In the kindergarten class of 1999, 81 percent had experienced child care before entering school.
Reduce Hours in Child Care?
On the bottom line, what are the public-health consequences to such widespread reliance on child care? According to the NICHD research, 17 percent of kindergarten-age children in nonmaternal care for 30 hours or more weekly are more than assertive; they are aggressive and bully their peers.
In light of these findings on preschooler aggression, psychologist Belsky says, "What do we tell parents? We might suggest that parents limit the number of hours, especially of center-based care, as best they can. We can also say that some center-based care in the early childhood years appears to have advantages in terms of cognitive and language development but some possible disadvantages in terms of behavior problems. And, finally, we can suggest that parents look for high-quality care regardless of the type of care they're choosing."
When Belsky first suggested that concerned parents should reduce the number of hours their children are in care, a firestorm of criticism ensued: Belsky was inferring a cause from a mere correlation, some charged.
In rebuttal, Belsky wrote in the Detroit Free Press, "While my collaborators criticize me for drawing causal inferences from a correlational field study, they see no problem with doing exactly the same thing to argue (appropriately) that the government should improve child care."
While the government may be successful in passing laws and regulations governing services for children, such governmental oversight has many limitations. The state cannot mandate or guarantee loving parents to every child.
A Child's Prayer
What do kids think about the care they are receiving? Children themselves are quite aware that a healthy start in life is at risk. Recently in Virginia, a group of children was asked to write prayers that were then assembled into a calendar for the commonwealth's legislators.
According to journalist Melissa Lauber, the prayer of a 9-year-old boy named Graham said, "God, how come some kids don't have anyone at home to help them with their homework and fix them supper and make them go to bed at 8 o'clock? Please help these kids, and help me and others to help them, too. Amen."
Parents don't appear to be part of Graham's equation for solving the problem of giving kids the best start possible. Only God and other kids were in his catalogue of resources.
No organization is better positioned than the local church to help parents care for their children. By establishing healthy structures, creating positive experiences, and teaching love of God and neighbor, congregations can bring children to Jesus, from whom they can learn the ways of love and kindness. Even bullies are not immune to the love of God.
Related Elsewhere
The National Institute on Child Health and Humane Development online includes the study on Early Child Care.
Public Agenda Online's issue guide on Child Care lays out the issue's facts and policy alternatives, points out particularly noteworthy facts and details the public's chief concerns.
Most news sources ran articles on the NICHD child care study, including: Chicago Tribune, The Baltimore Sun, San Francisco Chronicle, ABC News, The National Post, The Washington Post, The New York Times
Amazon.com offers Charles Siegal's book, What's Wrong with Day Care: Freeing Parents to raise their own children
For more articles, see Yahoo's full coverage area on Child Welfare.
For more articles on parenting, see Christianity Today's sister publication, Christian Parenting Today.
Have something to add about this? See something we missed? Share your feedback here.
Our digital archives are a work in progress. Let us know if corrections need to be made.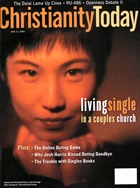 This article is from the June 11 2001 issue.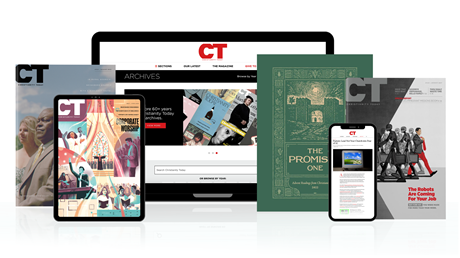 Annual & Monthly subscriptions available.
Print & Digital Issues of CT magazine
Complete access to every article on ChristianityToday.com
Unlimited access to 65+ years of CT's online archives
Member-only special issues
Subscribe
Wild Child: How Bad Is Child Care for Kids?
Wild Child: How Bad Is Child Care for Kids?