Something that makes no sense at one time can make perfect sense at another. I just reread the mystical classic The Cloud of Unknowing and found it rich with spiritual insights. Apparently I did not think so some years ago. As I savored the book recently, I kept bumping into margin notes scribbled in my handwriting, most of which contained emphatic question marks and other signs of confusion and disapproval.
The two subjects of this review are classic expressions of Christian spirituality, but readers who find The Holy Longing enriching probably will be disappointed with Satisfy Your Soul. And readers who relish Satisfy Your Soul will be confused by The Holy Longing.
That's because these two new books understand Christian spirituality in markedly distinct ways.
Religion or life?
Satisfy Your Soul is by former (self-admitted) rationalist Bruce Demarest, professor of theology at Denver Seminary. It is partly a spiritual autobiography, describing his move from a faith centered on doctrine and action to one that now includes the spiritual and experiential. It's also an argument for the validity and necessity of evangelicals' pursuing spirituality.
The Holy Longing is by Canadian Ronald Rolheiser, a member of the Missionary Oblates of Mary Immaculate—in other words, a real Roman Catholic. Rolheiser wrote his book to help anyone struggling with spirituality, but especially those inside the church (and not just the Catholic church).
Demarest, in spite of his significant journey toward spiritual experience, remains a theologian at heart. He spends a lot of pages arguing the legitimacy of spirituality and helping readers discern true and false spiritualities. For example, he warns that the "Labyrinth Walk"—in which people walk through the outline of a maze to increase spiritual awareness—may expose people to "serious error"; on the other hand, "inner healing, or healing of memories [under certain conditions] is consistent with biblical and theological principles."
And when Demarest describes the essence of Christian spirituality, he points to formal theological categories: it must be Trinitarian, Christ-centered, and biblical.
Rolheiser, on the other hand, though acknowledging his own orthodoxy ("I write … as some one within a confessing, worshiping, Christian, Catholic community") is interested in embracing truth wherever he finds it. He's willing to look—in addition to Scripture—at humanist thought and other world religions, but seeks "to weave these perspectives for discipleship into a specifically Christian framework." He even manages to draw spiritual insights from the lives of Janis Joplin and Princess Di.
Rolheiser's "nonnegotiable essentials" of Christian spirituality are not theological categories but "(a) private prayer and private morality, (b) social justice, (c) mellowness of heart and spirit, and (d) community as a constitutive element of true worship." In short, more incarnational, experiential—that is, Catholic—criteria.
The writers describe their goals quite differently. For Demarest, Christian spirituality means "the shaping of our inner character and outer conduct in cooperation with the work of the Spirit so that we are gradually being conformed to the likeness of Jesus Christ." For Rolheiser, "Christian spirituality is not as much about admiring God, or even trying to imitate God, as it is about undergoing God and participating, through taking part in the ordinary give and take of relationships, in the flow of God's life."
In short, for Demarest spirituality seems to be a more specifically religious undertaking, something engaged in more or less apart from the world, though it equips us for the world.
For Rolheiser, authentic spirituality includes religious practices like prayer and worship, but fundamentally it is a way of living in and with the world.
Individual or church?
Demarest's title gives away another difference: Satisfy Your Soul. He addresses individuals. Though he formally agrees that church is vital ("transformation occurs in the context of community") and encourages readers to seek out spiritual companions, he thinks of the lone individual as the key actor in the spiritual drama.
At the very end of the book, for example, he exhorts readers, "Formulate your personal plan for spiritual growth in Christ. Include clear spiritual goals as well as the means by which you hope to achieve these goals." To achieve the goal of a more intimate relationship with Christ, he says, "Carve out thirty minutes at the beginning of each day for quietness, Bible meditation, the practice of various prayer forms, and writing in a journal." He makes no mention of community or corporate worship.
For Rolheiser, Christian spirituality is very much centered in Christian community, and he devotes entire chapters to describing what participating in the church and in the Eucharist does for us spiritually: "In an age when it is so difficult to sustain faith and to sustain community, there can be no better advice than that of Jesus himself: gather around the word of God and break bread together."
Satisfaction or longing?
The books' titles give away one more key difference. Demarest suggests that our spiritual longings can be satisfied, and his subtitle suggests his book will "restore" the essence of Christian spirituality. "God has sculpted us humans for eternity, and the crumbs of time fail to satisfy our undying souls," he writes. "Life that isn't centered on God and lived in communion with him consistently disappoints. Fortunately, the Teacher does not leave us despairing. In God, our hearts find satisfaction and meaning."
For Rolheiser, the spiritual life is not about satisfying "the holy longing" but embarking on a "search for Christian spirituality," in which the spiritual life is never complete. It's not a one-way journey toward satisfaction as much as learning to live in the ebb and flow of life, which at times is fulfilling and at times is not.
Even moments of intense suffering have their value, says Rolheiser. He considers Mary, the mother of Jesus, the archetype of a central issue when salvation and suffering meet: In observing Jesus on the Cross, "She is carrying a great tension that she is helpless to resolve and must simply live with. … There is great joy in that but there can also be incredible tension."
Demarest recognizes that evangelical spirituality does not resolve all tension or alleviate suffering, but such themes play no part at the "heart" of his Christian spirituality. They do for Rolheiser: "By pondering as Mary did, as she stood helplessly beneath the cross, and by enduring suffering as Jesus did in the garden at Gethsemane, we have the opportunity to turn hurt into forgiveness, anger into compassion, and hatred into love."
Satisfy Your Soul strikes me as a better book for those coming from a conservative Protestant background. The book is a fine apologetic for conservatives suspicious of spiritual experience.
Nevertheless, because Demarest overlooks the spirit-forming role of suffering and the church, some readers may wish to venture into Rolheiser's seemingly more foreign territory.
Have something to add about this? See something we missed? Share your feedback here.
Our digital archives are a work in progress. Let us know if corrections need to be made.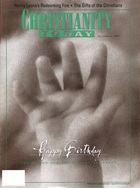 This article is from the December 6 1999 issue.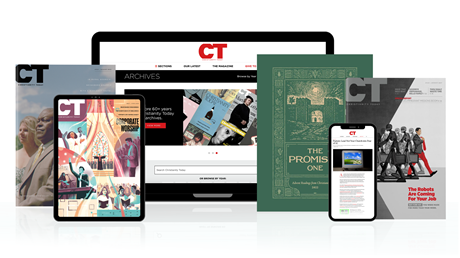 Annual & Monthly subscriptions available.
Print & Digital Issues of CT magazine
Complete access to every article on ChristianityToday.com
Unlimited access to 65+ years of CT's online archives
Member-only special issues
Subscribe
Making Room for God
Making Room for God