Q: When a friend asked me what being an "evangelical" Christian meant, I wasn't sure how to answer. What is an evangelical?
—Roger Brandeberry, Montpelier, Ohio
A: Evangelicals are a worldwide family of Bible-believing Christians committed to sharing with everyone everywhere the transforming good news of new life in Jesus Christ, an utterly free gift that comes through faith alone in the crucified and risen Savior. To put it more simply, evangelicals are gospel people and Bible people. We do not claim to be the only true Christians, but we recognize in one another a living, personal trust in Jesus the Lord, and this is the basis of our fellowship across so many ethnic, cultural, national, and denominational divides.
Seen historically, evangelicalism is a renewal movement within historic Christian orthodoxy. Its theology and piety have been enriched by many diverse tributaries, including Puritanism, pietism, and Pentecostalism, but its sense of identity as a distinctive faith community, what we might call the evangelical tradition, has been shaped decisively by three major episodes: the Protestant Reformation, the Evangelical Awakening, and the Fundamentalist-Modernist Controversy.
The Reformers of the sixteenth century rediscovered a theology of grace that had been obscured, though not completely lost, in the medieval church. They wanted to reorder that church on the basis of the Holy Scriptures, God's Word written. Though they differed among themselves on many issues, the Reformers held fast to what later became known as the material and formal principles of the Reformation: justification by faith alone and the sufficiency of the Bible as the normative rule of belief and practice.
The evangelical future will likely be shaped outside the West, where great strength is seen in Africa, Latin America, parts of Asia.
The Evangelical Awakening of the eighteenth century was a great movement of God's spirit led by John and Charles Wesley, George Whitefield, and Jonathan Edwards among others. Much of what we associate with later evangelicalism comes from this period: hymnsinging, mass evangelism, the modern missionary movement, Bible societies, Christian social reform, and so on. All of these were controversial at the time, not unlike today's intraevangelical debates over worship styles and strategies for church growth.
At the dawn of the twentieth century, the evangelical consensus shaped by the Reformation and the Awakening was threatened by theological liberalism and the rise of destructive biblical criticism. This led to fierce debates and church splits between fundamentalist defenders of the faith and their accommodationist critics. After World War II, a new coalition of postfundamentalist evangelicals emerged. These "neo-evangelicals" believed as firmly as the fundamentalists in the truthfulness of the Bible, but they also believed Christians should be intellectually strong, culturally literate, socially engaged, and cooperative in spirit. Blessed with visionary leaders such as Billy Graham, John Stott, Carl Henry, and Bill Bright, evangelicals in the past half-century have moved from the margins into the mainstream, with a proliferation of publications, institutions, and parachurch ministries.
The evangelical future will likely be shaped outside the West, where great strength is seen in Africa, Latin America, parts of Asia. Ten years ago, when 4,000 evangelical delegates gathered for a major conference in Manila, they came from 173 nations, more countries than were represented in the United Nations. This has led theologian Wolfhart Pannenberg to predict that evangelicals, along with the Orthodox and Roman Catholics, will constitute one of the three major forces in the world Christian movement of the next century.
Another way of defining evangelical is to list those common characteristics held by Christians willing to be called by this name. Historian David Bebbington points to a common evangelical stress on personal conversion ("being born again"), activism (both evangelistic and social), biblical authority, and the centrality of the Cross.
While such a list is helpful in pointing out major emphases, it can also obscure the basic continuities linking evangelicals with other orthodox Christians on such key doctrines of the faith as the Holy Trinity and the classic Christology of the early church. Fundamentalism ignored this great dogmatic tradition in the name of simple biblicism, while liberalism denied it in the interest of cultural relevance. Evangelicals celebrate these doctrines as essential to the gospel itself. But we also believe these teachings have important implications for how we work, worship, pray, order our families, and relate to the world around us.
An evangelical is a herald charged to deliver an urgent message. Many things can be said about a herald, but what matters most is the message. The word we bring is the greatest news ever spoken or heard. Evangelicals are people with passion to know the living God—the Father, the Son, and the Holy Spirit—and to make his grace and love known to every person on earth.
By Timothy George, senior adviser at Christianity Today.
Have something to add about this? See something we missed? Share your feedback here.
Our digital archives are a work in progress. Let us know if corrections need to be made.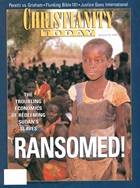 This article is from the August 9 1999 issue.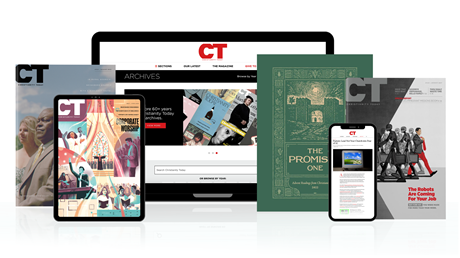 Annual & Monthly subscriptions available.
Print & Digital Issues of CT magazine
Complete access to every article on ChristianityToday.com
Unlimited access to 65+ years of CT's online archives
Member-only special issues
Subscribe
If I'm an Evangelical, What Am I?
If I'm an Evangelical, What Am I?