Troublesome issues like divorce and homosexuality take on a different cast when you confront them not in a state legislature but in a family reunion.
I resist the trend toward megachurches, preferring smaller places out of the spotlight. I never fully understood why until I came across this paradoxical observation in G. K. Chesterton's "Heretics": "The man who lives in a small community lives in a much larger world....The reason is obvious. In a large community we can choose our companions. In a small community our companions are chosen for us."
Precisely! Given a choice, I tend to hang out with folks like me: people who have college degrees, drink only Starbucks dark roast coffee, listen to classical music, and buy their cars based on epa gas mileage ratings. Yet, after a short while I get bored with people like me. Smaller groups (and smaller churches) force me to rub shoulders with everybody else.
Henri Nouwen defines "community" as the place where the person you least want to live with always lives. Often we surround ourselves with the people we most want to live with, thus forming a club or a clique, not a community. Anyone can form a club; it takes grace, shared vision, and hard work to form a community.
The Christian church was the first institution in history to bring together on equal footing Jews and Gentiles, men and women, slaves and free. The apostle Paul waxed eloquent on this "mystery, which for ages past was kept hidden in God." By forming a community out of diverse members, Paul said, we have the opportunity to capture the attention of the world and even the supernatural world beyond (Eph. 3:9-10).
In some ways, the church has sadly failed in this assignment. (Yes, 11 o'clock Sunday morning remains the most segregated hour in America.) Still, even all-white or all-black congregations are richly diverse. Church is the one place I visit that brings together generations: infants still held at their mothers' breasts, children who squirm and giggle at all the wrong times, responsible adults who know how to act appropriately at all times, and senior citizens who drift asleep if the preacher drones on too long.
Chesterton's insight about small communities appears in a chapter on "The Institution of the Family," which gives a whole new slant on family values. "The common defence of the family," he writes, "is that, amid the stress and fickleness of life it is peaceful, pleasant, and at one. But there is another defence of the family which is possible, and to me evident; this defence is that the family is not peaceful and not pleasant and not at one."
The smallest units in society, families offer an ideal laboratory in which to test Chesterton's principle that "the smaller the community, the larger the world." Thinking back to family reunions, I must quickly agree that the institution of the family forces me into close contact with characters I would otherwise avoid. I have no choice about such encounters; we share a gene pool.
Several of my family members have served stints in prison. Some carry on feuds that go back generations. A few spin elaborate tales to cover up unwed pregnancies. Geographically, my family extends from Philadelphia to Australia. It includes a professional football player and a Ph.D. in philosophy, as well as some who never graduated from high school. Methodists, Unitarian Universalists, Independent Baptists, atheists--they all come together at our reunions.
It is safe to say that I have learned more about grace, forgiveness, diversity--and, yes, original sin--from my family than from all the theology books I have read. Chesterton's point, exactly. Troublesome issues like divorce and homosexuality take on a different cast when you confront them not in a state legislature but in a family reunion.
Those of us who trumpet "family values" need to make clear that we are not proposing a lobotomized society of Stepford wives and their offspring. We recognize that families consist of individual human beings with all their idiosyncrasies and faults. We simply contend that the family, a very small social unit, is a good place to confront those flaws.
Recently, some commentators have been attacking the entire institution. In a column in "Time" magazine, Barbara Ehrenreich blamed most societal problems on the dysfunctions of the family. Such jeremiads miss the point of family, which is not a perfect institution by any means, but simply a place that accepts its members on one basis only: dna. Such a tiny group just may teach the principles of true community needed in larger groups.
Our century has shown what happens when enlightened people get together and devise large institutions to improve on the family. At heart, paradoxically, liberals want everyone to be alike, sharing common values and beliefs. Consider the "politically correct" movement on university campuses. Making people more like they "ought to be" is the great liberal experiment of our century.
Any parent could tell you that making just one child more like he or she "ought to be" is a dicey proposition at best. If the smallest unit in society has trouble reforming individuals, should we trust the largest institution, the government? Better to work things out in small communities, where we may have less choice about our companions--but so does everyone else.
Have something to add about this? See something we missed? Share your feedback here.
Philip Yancey
Philip Yancey is editor at large of Christianity Today and cochair of the editorial board for Books and Culture. Yancey's most recent book is What Good Is God?: In Search of a Faith That Matters. His other books include Prayer (2006), Rumors of Another World (2003), Reaching for the Invisible God (2000), The Bible Jesus Read (1999), What's So Amazing About Grace? (1998), The Jesus I Never Knew (1995), Where is God When It Hurts (1990), and many others. His Christianity Today column ran from 1985 to 2009.
Previous Philip Yancey Columns:
Our digital archives are a work in progress. Let us know if corrections need to be made.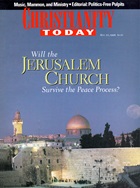 This article is from the May 20 1996 issue.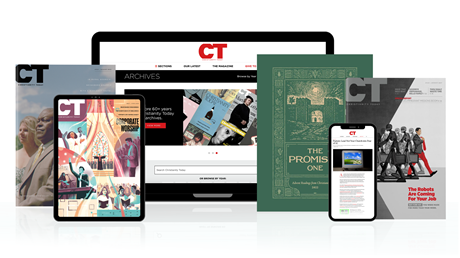 Subscribe to Christianity Today and get access to this article plus 65+ years of archives.
Home delivery of CT magazine
Complete access to articles on ChristianityToday.com
Over 120 years of magazine archives plus full access to all of CT's online archives
Subscribe Now
PHILIP YANCEY: Why I Don't Go to a Megachurch
PHILIP YANCEY: Why I Don't Go to a Megachurch