UN Rejects Samaritan's Purse VP Nominated for Refugee Role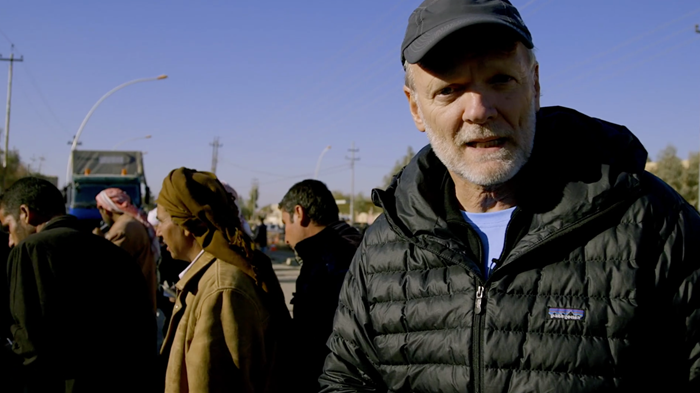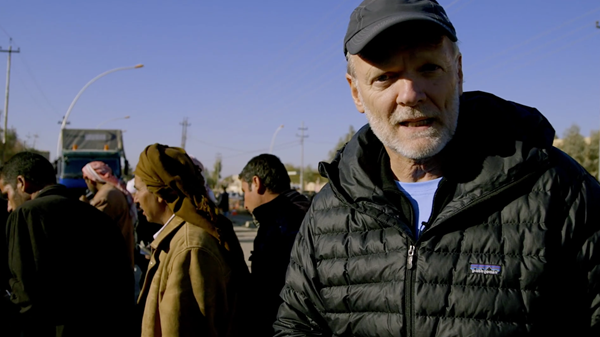 UN Rejects Samaritan's Purse VP Nominated for Refugee Role
Update (June 29): The evangelical leader tapped by the Trump administration to lead the United Nations' International Organization for Migration (IOM) was rejected by the international body on Friday over his comments on Islam.
Ken Isaacs's defeat marks the first time in nearly 50 years that diplomats have voted down an American nominated for the director general position, which oversees UN refugee and migration efforts.
A longtime leader and former vice president of Franklin Graham's relief charity, Samaritan's Purse, Isaacs had the backing of the State Department, even when critics challenged earlier remarks he had made about Islamic violence. Isaacs had issued an apology over the social media comments and made his accounts private.
----------
Original post (February 5 – "Samaritan's Purse VP Nominated for UN Refugee Role Faces Backlash"): The State Department faces backlash for nominating a longtime Samaritan's Purse leader as the next director general of the United Nations' International Organization for Migration (IOM) last week.
Nominee Ken Isaacs, vice president of programs and government relations at Franklin Graham's evangelical relief ministry, previously posted on social media about Muslims' propensity for violence and his desire to prioritize Christian refugees, according to a Washington Post report.
Isaacs—who has spent decades overseeing major relief and development projects all over the world, including Muslim-majority countries in the Middle East—has apologized for the controversial remarks.
The State Department defended his nomination for the position, which facilitates international cooperation over refugees, internally displaced persons, and other migrants. Samaritan's Purse declined to comment.
Screenshots of Isaacs's earlier tweets include statements like:
"… if you read the Quran, you will know 'this' [referring to the June 2017 London Bridge attack] is exactly what the Muslim faith instructs the faithful to do."
"If Islam is a religion of peace, let's see 2 million Muslims in National Mall marching against jihad & stand for America! I haven't seen it!"
"Refugees are 2 grps. Some may go back and some can't return. Christians can never return. They must be 1st priority."
In an apology provided to the Washington Post, Isaacs wrote that he "deeply regrets" the hurt over his social media posts. "It was careless and it has caused concern among those who have expressed faith in my ability to effectively lead IOM," he said. "I pledge to hold myself to the highest standards of humanity, human dignity, and equality if chosen to lead IOM."
Despite the controversy, the beliefs expressed in his tweets are not particularly uncommon. According to a 2016 Pew Research Center survey, 63 percent of white evangelicals, 63 percent of Republican-leaning voters, and half of all Americans over 65 believe that Islam encourages violence more than other faiths. In another survey, 61 percent of Protestant pastors did not believe that "true Islam" fostered peace in society.
The concern about putting persecuted Christians first, which Isaacs suggested for Syrian refugees in 2015, continued to stir debate among evangelical advocates as President Donald Trump issued executive orders regulating the influx of refugees.
Isaacs's Twitter profile, now private, reads: "Liberty, religous freedom, rule of law, disasters misc things like inalienable rights. Opinions are mine. Views are mine. Retweets aren't endorsements." In his profile and header photos, Isaacs poses with Middle Eastern men wearing combat jackets.
Last year, the IOM nominee served in Iraq, helping Muslim and Christian families in villages liberated from ISIS control. He currently is involved in Samaritan's Purse efforts to provide aid to Rohingya refugees in Bangladesh.
In his work at Samaritan's Purse, Isaacs has testified before congressional subcommittees regarding international development, including reporting on the Ebola outbreak in Liberia in 2014. He also served as the US Agency for International Development (USAID) director of the Office of Foreign Disaster Assistance around the time of the 2004 Indian Ocean tsunami and 2005 Pakistan earthquake.
Isaacs spoke to CT in 2003 and 2004 about conducting relief work in Muslim-majority places like Iraq and Iran. He said, "The heart of our ministry is sharing the mandates of Christ, but this is an Islamic society. We're not preaching." And, "we go where we have the opportunity to meet needs. We do not deny the name of Christ. We believe in sharing him in deed and in word. We'll be who we are."
During last Thursday's nomination announcement, State Department spokeswoman Heather Nauert celebrated Isaacs's "34 years of experience living and working around the world to provide lifesaving emergency humanitarian assistance and development aid." She said he was "exceptionally qualified to lead the IOM, a vital US partner in our efforts to ensure that migration is safe, orderly, and legal."
Nauert later said it was appropriate for Isaacs to apologize for his social media remarks, and that the department continues to believe he would treat people fairly and respectfully in the IOM role. The vote to install him as director general will be held June 29.
The Samaritan's Purse VP would follow current IOM head William Lacy Swing, a career US diplomat who has served two five-year terms at the helm.

02/05/2018