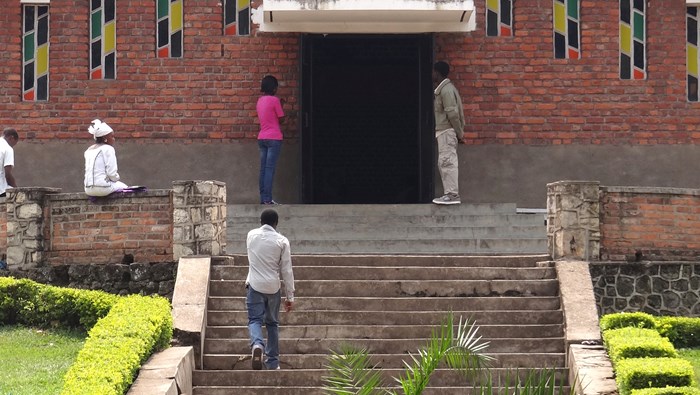 About 8,000 official and unofficial churches, as well as 100 mosques, have been closed in Rwanda for failing to comply with health, safety, and noise regulations. This includes 4 in 10 congregations belonging to a nationwide association of 3,300 Pentecostal churches.
And authorities indicate such shutting down of houses of worship in the East African nation will continue until congregations meet the strict requirements of a new law adopted by Rwanda's parliament on July 27.
The latest requirement: Pastors must now have a degree in theological education from an accredited school. The law also prohibits church leaders from urging their followers to fast for lengthy periods—like Jesus' 40 days in the wilderness—in order to better secure God's blessing; authorities claim this is a form of starvation.
Many churchgoers look at the new law as a form of harassment and restriction on freedom of worship. But many also fear to speak out, saying it's a directive from the government and Christians should not oppose authorities.
The law also requires churches and "prayer houses"—unofficial places where Christians gather to pray and worship—to explain their sources of funding, while donations received must be kept on a known bank account.
Lawmakers even debated imposing limits on how much churchgoers could tithe to their church, given the numerous complaints about pastors who collect money from impoverished worshipers while living luxurious lives. The Council of Protestant Churches in Rwanda even "declared war" on such "bad pastors" last year.
Robert Kayitare, a businessman who attends St. Peter's Anglican church in Kigali's Remera neighborhood, believes the law by the government will sort out such pastors. "The source of the money must be known and how the money collected from churchgoers spent should be known," he told CT.
"The government gets irritated when you start preaching the type of American prosperity gospel which many African preachers are learning from American television and YouTube," Charles Mugisha, founder and chancellor of Africa College of Theology, recently told CT's Quick to Listen podcast. "The government becomes protective of its citizens if a church or preacher begins to manipulate it."
Anastase Shyaka, head of the Rwanda Governance Board (RGB), the government body in charge of regulating faith-based organizations, previously told CT the government is not targeting churches. He said the closures are only aimed at keeping Rwandans who visit these churches safe, since some buildings are in poor condition and life-threatening.
"The closures do not infringe on the freedom to worship, but rather address the alarming proliferation of places of worship in dilapidated and unhygienic conditions," the RGB stated on July 27, "as well as troubling behavior of unscrupulous individuals masquerading as religious leaders."
The RGB, which drafted the new religion law, accused Rwandan religious leaders of insulting women and other religions, and of forcing followers to fast "to the point of death from starvation."
The right to religion is guaranteed in Rwanda's constitution, written in 2003 and amended in 2015. But the latest RGB report on faith-based organizations stated the constitution's relevant Article 37 has led to the founding of too many churches and the establishment of too many religious denominations: 1,000 as of 2017, reports KT Press, a pro-government newspaper.
"We discovered that the number of churches were bigger than the number of villages in the country," Shyaka recently toldInspiration on Sunday, a morning program on pro-government KT Radio. "The number itself is not a problem. But in some buildings, three or four different denominations would hold prayer services at the same time, resulting in unbearable levels of noise and unsafe environment for occupants."
The new law amends Article 37 and its regulations on churches, mosques, and other faith-based organizations. World Watch Monitor listed many of the changes, including where churches must locate their toilets and how roofs, walls, parking lots, and other infrastructure must be constructed. Churches in turn have complained about the high cost of such improvements, as well as the short turnaround time allotted: 15 days.
Shyaka told Inspiration on Sunday that 14 percent of all churches closed nationwide had been allowed to reopen. For example, he said the Association of Pentecostal Churches of Rwanda had 1,381 of its 3,300 congregations closed. Pastor Charles Ndimubayo, leader of the association's northern region, confirmed to CT that 300 have since reopened.
Some religious leaders agree with the new law, believing that government intervention is indeed necessary to preserve the health and safety of churchgoers.
Pastor Jonas Matabaro, representative of the Restoration Church in Rwanda's Northern Province, says the safety of churchgoers is important, and a degree in theology is necessary.
"I support the government's action to have all poor structures used as prayer houses be closed. We need also to have pastors who are trained in theology, so as to teach the right doctrine," he said. "Churchgoers and pastors ought to know the government is doing all this in good faith."
Other Christian leaders protest the move, saying preaching is a calling and not something necessarily learned from school. Example No. 1: Jesus.
"Jesus was a successful preacher, but he didn't have a degree in theology as this government demands. Some of the disciples were simple fishermen," the administrator of one of the many Pentecostal churches in Kigali, who declined to be named, told CT.
Bishop Murekezi Masasu, leader of the Christian Churches' Forum in the Rubavu district of Rwanda's Western Province, said the government's intervention was timely because many of the unofficial prayer houses were in disgraceful condition and needed to be closed.
"I don't agree with some pastors who say the action is a form of harassment," he said. "You cannot turn your house into a church and expect the government not to act."
But churches will need help with compliance. Evalister Mugabo, bishop of the Lutheran Church in Rwanda, told Religion News Service that many denominations lack the higher education resources and accreditation to deliver on what the law requires.
"Most of the pastors [only] have certificates from local Bible schools," he said. "Global missions must look at this as an emergency."