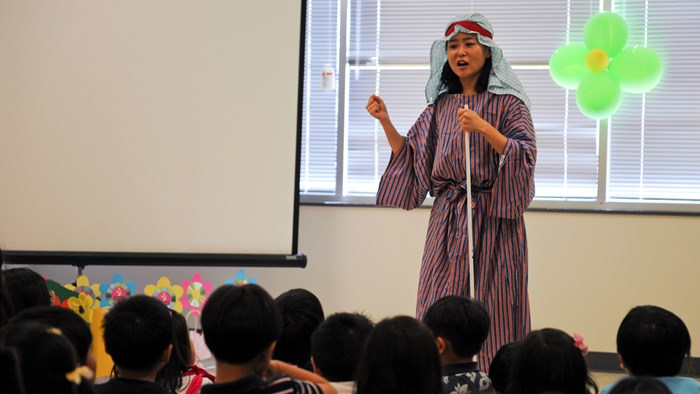 Image: Bigbirdz / Flickr
Last summer, British prime minister David Cameron laid out a five-year plan to combat growing Islamist extremism.
But ambiguous language in one of the policies meant to regulate extremist Muslim schools has British evangelicals raising the red flag.
Calling a proposal to police religious education a "fundamental threat to religious liberty," the Evangelical Alliance United Kingdom (EAUK) is asking the government to cancel requirements that religious groups register children's activities and open them to inspection.
"There's a very real problem with violent extremism and radicalisation that the government is trying to address, and we support strong safeguarding measures," stated Simon McCrossan, the EAUK's head of public policy. "But these proposals will fail to tackle the problems and instead stifle the work that churches and faith-based organisations do with children and young people across the UK."
The parameters of the proposal are confusing.
Last month, the head of the Office for Standards in Education, Children's Services, and Skills (Ofsted) told a London radio station that although radical Islamist madrassas are the targets, other religious groups would be included in order "to do this in an even-handed way."
"We need to know if a Sunday school is being run. Is it registered? Is it being run properly by people that have been through proper safeguarding checks?" Ofsted chief Michael Wilshaw told LBC. "And if that is done, then we are happy with that, and we will only go in when we feel that there is a need to do so."
Cameron quickly clarified, promising that Sunday schools would not be raided if they don't meet for more than six hours a week.
But the written proposal is vague enough that "churches, youth groups, holiday clubs, church camps, Christian festivals, Bible-reading groups, homeschooling events or training courses for those under 19, lasting six hours or more per week, would be subject to registration and inspection by Ofsted," the EAUK reported last fall.
The government has proposed a work-around termed "disaggregation" to detach Sunday schools from the proposals, according to EAUK's head of public policy Simon McCrossan. "But this creates even more challenges and bureaucracy in terms of defining when that starts and stops and how that will apply in different contexts. We're still calling on the government to drop these proposals."
Thousands of British Christians and some members of parliament have also complained.
One commentator said the "measure would, in effect, make Ofsted the state regulator of religion," Labor MP Stephen Timms noted during a debate in the House of Commons last week. (The Gospel Coalition offers an FAQ on the debate.)
The new policies come two years after the British government investigated allegations that radical Muslims had attempted to take over the Birmingham public school system. In the wake of the "Trojan Horse" incident, the government announced that education curriculum would incorporate the British values of "democracy, the rule of law, individual liberty, and mutual respect and tolerance of those with different faiths and beliefs."
That policy also provoked a contentious reaction among Christians.
"[S]uch values are deeply contested—not least by the Christian faith community—which above all else has made a vast and positive contribution to our sense of national identity and our values," wrote the EAUK in a letter to the UK's Secretary of State. "[I]t is not appropriate to respond to political extremism in certain Birmingham schools by imposing across the board secularist politically correct 'values' which schools, teachers, parents and pupils are required to 'actively promote'—whether they believe them to be right or wrong."
The Church of England said the "British values" don't include "loving your neighbor," "the importance of dissent," or a "commitment to the common good."
The "Trojan Horse" scare also led the government to introduce two religious education requirements. Under the new terms, students must study two of the following: Buddhism, Christianity, Hinduism, Islam, Judaism, and Sikhism. Classes focus on the relationship between faith and terrorism, sex, science, and relationships.
Public religious education has been an increasingly contentious topic in Britain.
One third of comprehensive high schools have dropped religious education courses in favor of other subjects, a 2013 survey reported. In schools that offered religious courses, however, the subject was still popular, the Telegraph noted last year.
CT has previously noted debates over whether it's better to teach Christianity badly in British schools than to not teach it at all, as well as whether the UK should use state money to fund religious schools and ban creationism in those that do. CT also reported on a 2013 agreement between the Church of England and the United Kingdom's Department of Education that allowed the church to oversee thousands of British schools.
[Photo courtesy of bigbirdz - Flickr]