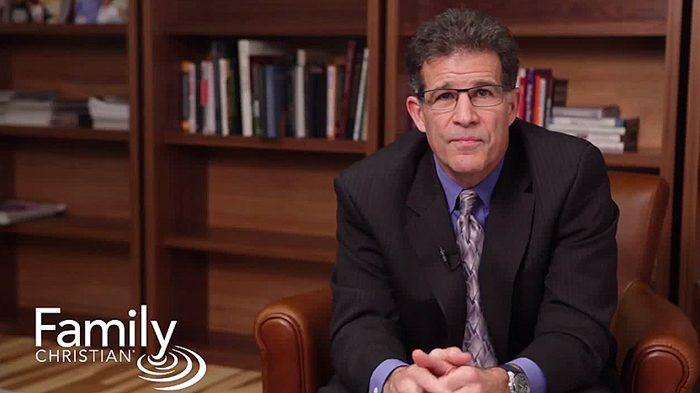 Image: Family Christian / YouTube
[Updated with official FCS statement]
The nation's largest chain of Christian retail stores has withdrawn its initial bankruptcy plan, according to a court filing yesterday.
The decision by Family Christian Stores (FCS) comes after dozens of Christian publishers sued the ministry over $20 million of consignment inventory, and both the US Trustee and creditors committee objected to how the proposed sale plan would allegedly benefit one of FCS' owners.
The president and CEO of FCS, Chuck Bengochea, told CT that the proposed buyer of the struggling chain—Family Christian Acquisitions, a new subsidiary of FCS' non-profit parent ministry, Family Christian Ministries—has withdrawn its bid to purchase FCS' assets under Section 363 of Chapter 11 of the US Bankruptcy Code.
"The stewards of the ministry have done this out of love for the mission of [FCS]," said Bengochea. "We believe that this will help to satisfy certain objections of the Creditors Committee and the US Trustees. This action will lead more quickly to a successful outcome in which we can continue to serve our customers and glorify God."
Day-to-day operations at the chain's stores will continue as usual.
Commercial Bankruptcy Investor described it as a "surprising move." C. Scott Pryor, who teaches on bankruptcy at Regent University's law school, wrote that FCS had "bowed to the inevitable" amid skepticism of the "close relationship between debtor, lender, and buyer."
The withdrawal does not mean that FCS will stop seeking Chapter 11 bankruptcy protection entirely, but that it is no longer pursuing protection under Section 363. Normally, creditors need to approve a bankruptcy reorganization plan. But under Section 363, only the bankruptcy court judge has to approve the sale of the business.
FCS' lawyer, A. Todd Almassian, told CT, "The stalking horse bid was pulled, so the 363 sale motion isn't going forward at this time."
A "stalking horse" bid is an initial bid on a bankrupt company's assets made by a buyer chosen by the company. In this case, the proposed buyer was controlled by one of FCS' owners, Richard Jackson, thus the concern by the creditors committee that Jackson "wears three hats" as the ultimate owner of the debtor being sold (FCS), the proposed purchaser (FCS Acquisition), and the first lienholder (FC Special Funding).
The US Trustee also objected on those grounds, noting that Jackson was the only creditor slated to receive anything from the sale.
Calling off the sale is "a pretty big development," University of Pennsylvania law professor David Skeel told CT. "That presumably means they're going to a normal Chapter 11 proceeding."
FCS explained its initial plan on its website:
Through a newly formed subsidiary, Family Christian Ministries will serve as the lead bidder for the Section 363 sale process, putting forward a plan that acquires the streamlined organization's assets and maintains operation of the chain's 267 stores in 36 states, as well as its e-commerce site www.familychristian.com. Family Christian Stores is asking the court for a schedule to complete the sale process in about 60 days.

After the judge approves the sale, we'll be immediately cash-flow positive and profitable. This process is similar to the one taken by the automobile and airline industries in recent years. We see this as the start of a fresh new day for Family Christian Stores and look forward to delighting our customers for many years to come.
On its FAQ page, FCS states:
This web site will be updated from time to time to share important information, news and updates for our employees and our customers surrounding our restructuring process. In this time of transition and change, we feel strongly it's important to be as open and transparent as possible with our customers, our vendors and our associates.
FCS has assured customers that it "does not expect" to close any of its more than 250 stores or lay off any of its approximately 4,000 employees.
CT will update this report as more information becomes available.