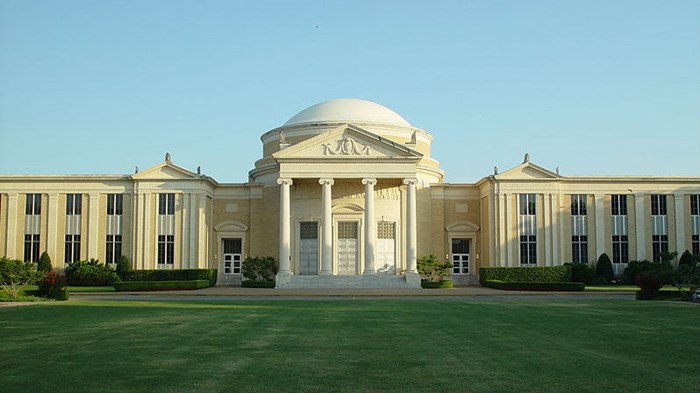 Image: Wikimedia
Update (July 9): Southwestern Baptist Theological Seminary President Paige Patterson apologized at the Southern Baptist Convention's annual meeting for admitting a Muslim student to the school, but the student remains enrolled pending a fuller discussion by the seminary's board.
Patterson said he alone made the decision to accept the student against school admissions policy, according to a press release from the school.
Patterson, responding to a conferencegoer's question, said he was sorry for causing "heartache, disillusionment, or any other kind of sorrow."
"I believe that when I stand before the Lord God, I'm going to say, 'Dear God, I violated a policy, but … I did the best I knew how,'" he said.
The school board will meet in October to discuss the issue further, Steven James, chair of their board of trustees, told meeting attendees.
-----
The third-largest evangelical seminary in America has explained why it is allowing a Muslim Palestinian to pursue a Ph.D. in archaeology.
As a seminary of the Southern Baptist Convention (SBC), Southwestern Baptist Theological Seminary requires prospective students to demonstrate "a mature Christian character," "a desire for Christian ministry," and "a record of active church service," among other credentials. Yet president Paige Patterson explained on Monday how the Fort Worth, Texas, university has been operating Tel Gezer, an archaeological site in Israel where Israelis and Muslims from both secular and religious schools also work.
"One of these young men from a Muslim background loved our people and asked to study with us," said Patterson, in a public response to critics. "He accepted the necessity of abiding by our moral code of conduct. He is a man of peace, and we agreed to admit him into the archeology [sic] program."
Ghassan Nagagreh, a Sunni Muslim, has volunteered with Southwestern since 2008 at Tel Gezer, but recently finished the first year of his doctoral studies, reports Religion News Service, which secured an interview with Patterson. Oklahoma pastor and SBC critic Wade Burleson has questioned Patterson's exception for Nagagreh, concerned that Southwestern thought it more important for students to adhere to "ethical conduct" than to believe basic Christian truths. Associated Baptist Press reports more details.
This isn't the first time a Christian higher education institution has allowed Muslim students to join its ranks. CT noted how traditional values were drawing more Muslims to Christian schools in 2012, and examined the unusual case of Houston Baptist University. The SBC school boasted more than 60 Muslims students in 2009, comprising three percent of its student body. The university's goal in allowing Muslims to enroll: evangelism.
Southwestern cited the same motivation for permitting its own Muslim student, that he could "understand the good news of Jesus Christ," according to the school's statement. Patterson acknowledged having permitted such exceptions "four or five times" over his 40-year career in Christian higher ed.
"This man's progress has been good," he said. "And we are especially grateful for the close relations that have been forged with peaceful Muslims and the opportunities that we have had to share biblical truths with them. In all of this there is not even a hint of compromise of our historic position."
Southwestern, located in Fort Worth, Texas, boasts one of America's largest seminaries (No. 3, according to the Association of Theological Schools), with a reported enrollment of nearly 3,300 students last year.
CT previously reported on some of Southwestern's archaeological expeditions, how layoff allegations revealed Calvinism tensions, and how the seminary experienced property disagreements with Criswell College. CT also reported how Burleson claimed a Hebrew professor lost her tenure because of her gender, as well as how he was suspended from the International Mission Board for blogging about the board's business.