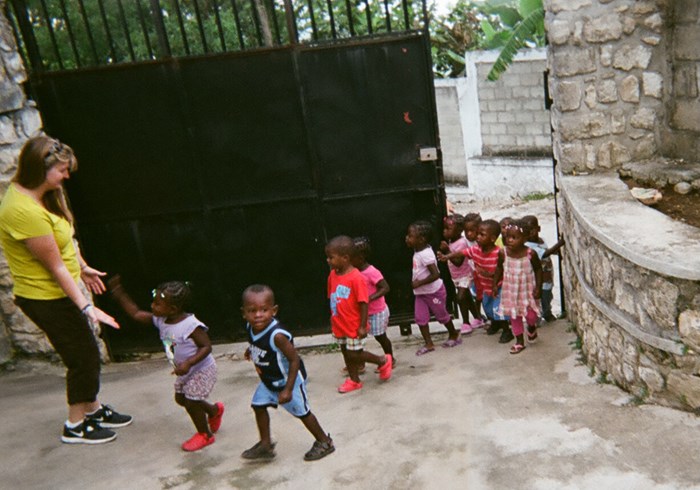 Image: Courtesy of Family Christian Stores
The largest chain of Christian retail stores in America is taking a different approach to Black Friday.
Making good on a pledge, Family Christian Stores (FCS) will donate 100 percent of its earnings from customer purchases over the three-day holiday weekend to build a neonatal orphanage in Haiti.
In conjunction with best-selling author Karen Kingsbury, who has adopted three of her five sons from Haiti, the retail chain hopes to raise more than $500,000 for the Haiti Challenge.
"Haiti is still recovering from the 2010 earthquake that ravaged the already-destitute nation. As in any crisis, many of those most gravely affected were the most vulnerable—infants and children," said Kingsbury in an FCS press release. "This Thanksgiving weekend, Family Christian and its customers will be telling these children that they are not forgotten, they are not abandoned and they are not without hope."
Family Christian Stores will also match dollar-for-dollar any additional donations made during the Haiti Challenge.
CT previously reported how FCS bought itself last year, pledging to give 100 percent of future profits to help orphans and widows. FCS says the Haiti Challenge is the first time it "will dedicate all of its earnings raised over a given time period to a single worthy cause."
CT reported extensively on Haiti and its orphans in the aftermath of its devastating 2010 earthquake, when an orphan scandal involving Idaho Baptists overshadowed a bigger threat to evangelical adoption efforts. CT noted how Haiti orphanages are overflowing—but not with orphans—as well as why the State Department discouraged Haitian adoptions after the earthquake.
CT also previously reported tensions between FCS and the Evangelical Christian Publishers Association, and editorialized on FCS's decision to sell on Sundays, among other coverage of Christian retail news.
CT also published a cover story on how to save the Christian bookstore (hint: stop making it so religious), noted how Christian publishers are searching for the next big thing, and reported how more and more churches are getting into the book business.