May 21, 2015
|
Discipleship
Marriage Is Like a Garden
How to cultivate love and root out weeds in your marriage.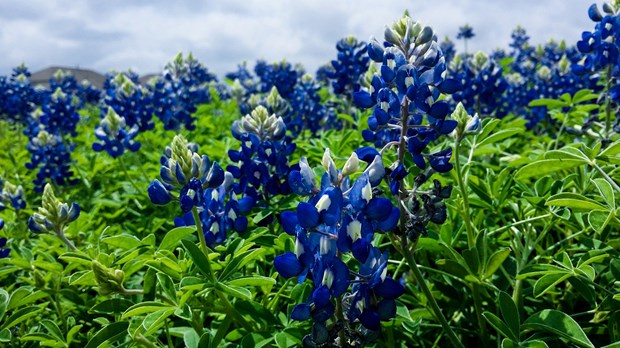 Image: Unsplash
Marriage is like a garden. It needs intentional care and cultivation. When weeds grow, they must be pulled up from the root immediately. If we don't pull up weeds by the root they will continue to grow back, eventually overtaking and killing the garden.
So how do we care for and cultivate our marriages?
1. Let the Gardener (God) care for and cultivate your garden by letting him plant it. (See Eph. 5:25–33).
It is important for husbands and wives to realize that their marriages are a picture of Jesus and his church. The husband represents Jesus and the wife represents the church. The husband loves and sacrifices for his wife, and in response to his love, the wife respects and follow her husband's leadership.
2. Let the Gardener care for and cultivate your garden through the work of Jesus.
God cares for our garden by applying his grace to our lives through Jesus. In Christ,
We are forever forgiven (Eph. 1:7)
We are as righteous as Jesus (Rom. 5:9)
We are loved (Eph. 1:5)
We are reconciled to God (Rom. 5:10)
We are regenerated with the life of Jesus himself (Gal. 2:20)
We are God's dwelling place and temple (Eph. 2:19–22)
We are sealed and filled by the Spirit (Eph. 1:13; 5:18)
We are the body of Christ (2 Cor. 12:12)
The nutrients of grace, when received and acted upon by faith, keep our gardens green and healthy.
The nutrients of grace, when received and acted upon by faith, keep our gardens green and healthy.
3. Grow your garden by working on it.
A great marriage takes great work.
Read books on marriage.
Attend marriage conferences.
Get marriage counseling.
Date each other.
4. Pull up weeds immediately!
In 15 years of counseling married couples, I have seen that unforgiveness leads to a pattern of unhealthy behaviors, bitterness, and contempt. If the wife feels unloved, she will withhold respect from the husband. Similarly, the husband will withhold love from his wife if he feels disrespected. This is an ugly, demonic cycle of divorce-inducing destruction.
Forgiveness, grace, and communication are the heartbeat of a healthy marriage. Here are few other ideas for tending to our marriages:
Study your spouse; know their love language.
Spend quality time with one another.
Communicate clearly.
Guard your character. Do not have one-on-one meetings with a person of the opposite sex.
I pray that these practices help us have beautiful gardens.
Marinate on that.