March 09, 2015
|
Discipleship
When Winter Lasts Too Long
Five ways to cope in a tough season.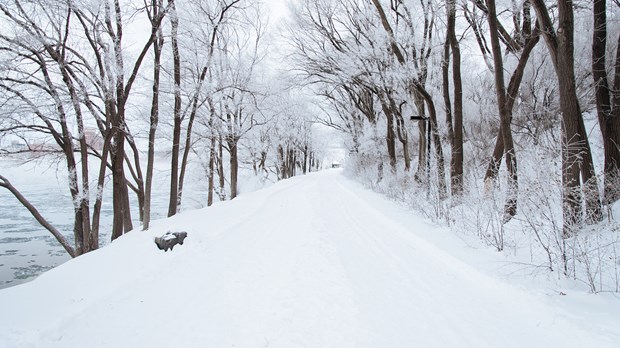 Image: Unsplash
Sometimes winter lasts too long.
The winter I speak of is not referring to the weather, but rather a season of life when pain, suffering, disappointment, confusion, and helplessness fall on you like snow on a cold, gray February day.
Sometimes life is like spring when everything is new, growing, and beautiful. The temperature is perfect with a slight breeze that kisses your face. But in this journey called life, we know winter will come, but some winters stick around way too long. I'm in a winter season currently, and it's never been so cold.
I grew up in an environment of poverty, abuse, and violence; even though I was raised in the hot state Texas, winter has always followed me. In many ways, I'm thankful for the winter seasons of life because the cold wind of suffering blew me into the arms of Jesus where I found the warmth of his love. The heat of his embrace comforted me and melted my hard, insecure heart.
So what do we do when winter lasts too long?
1. We must grieve.
Grief is saying, "Jesus, this is so hard, and I feel like I'm going die of a broken heart. Jesus, I'm so disappointed by what's happening." Grieving is essential to healing. King David is a great example of what grieving looks like when he writes to God: "You hid your face; I was dismayed" (Ps. 30:7b, ESV).
2. We must remember Jesus never promised a winter-free life.
We must remember Jesus never promised a winter-free life.
He actually said, "In the world you will have tribulation. But take heart; l have overcome the world" (John 16:33, ESV). Jesus overcame the world and powers of darkness through his perfect life, death, resurrection, and ascension. Because of his work, it will eternally be spring. But until that day, he alone is the coat I wear to keep me warm on bone-chilling days.
3. We must remember that Jesus is sovereign over the seasons of our lives.
The same God who blessed me in spring is the same God who blesses me in winter. The words of Job are a winter season encouragement, "Shall we accept good from God, and not trouble?" (Job 2:10, NIV).
Paul reminds us, "And we know that in all things God works for the good of those who love him, who have been called according to his purpose. For those God foreknew he also predestined to be conformed to the image of his Son" (Rom. 8:28–29, NIV).
4. We must remember that in our weakness, Christ makes us strong.
During prolonged winter seasons, our strength and resources are exhausted and we are left with nothing but Jesus. But Jesus is all we need, for in him is his life, love, and limitless power. The words of the apostle Paul have never meant more to me: "Three times I pleaded with the Lord to take it away from me. But he said to me, 'My grace is sufficient for you, for my power is made perfect in weakness.' Therefore I will boast all the more gladly about my weaknesses, so that Christ's power may rest on me. That is why, for Christ's sake, I delight in weaknesses, in insults, in hardships, in persecutions, in difficulties. For when I am weak, then I am strong" (2 Cor. 12:8–12, NIV).
5. We need the warm embrace of Jesus through his people, the Church.
One of the blessings of my current winter season is that my family and I have never been so beautifully loved by God's people. And not just by my local church, but by God's people from all over the country. Another blessing of this long winter is that it has reaffirmed my passion for the local church to be more than a Sunday event but to be an everyday family that cares for one another during difficult seasons of life.
Because I've experienced winter before, I know the snow will melt, the temperatures will eventually warm, and new things will come to life and spring will smile at me. But I don't ever want to forget the man, husband, father, friend, and pastor that God has shaped me to be in this winter that has lasted too long.
So, wrap yourself up in the blanket of his love, and remember, God is that burning bush even on the coldest of days.
Marinate on that.