It's Not All About the Weekend
Three leadership insights that will make you a better pastor today.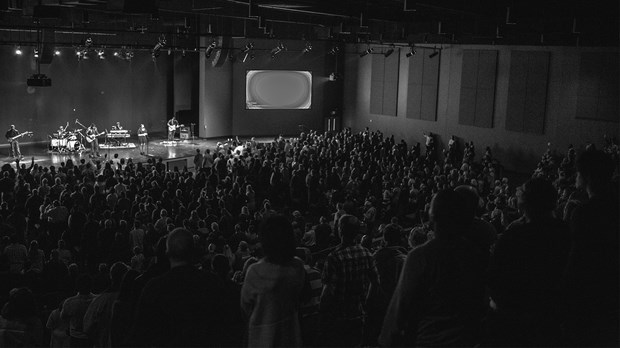 Image: Erick Hodge
Every day it feels like I learn something new. When I was younger, I thought I knew everything, but the older I get the more I realize how much I really don't know. Here are three pastoral leadership insights I'm learning. I hope they encourage you.
Don't Rob Jesus of Glory
Pastor-elder, be a student of effective and gifted pastors, but please do not rob Jesus of his glory by trying to copy someone else's preaching or leadership style. The Lord Jesus created you to be unique! There is no one else in the universe who can be you. So let God the Holy Spirit form you into the best you that you can be. When you try to be like another leader, you rob Jesus of the glory of shaping you into the leader he desires you to be. In an instant, we can download a great pastor's sermons or attend a conference with a lineup of pastoral all-stars and have access to excellent leaders and what they've done in their ministries. This is a blessing. But it can become a curse if we don't allow Jesus to take us to a place of utter desperation that causes us to rely on him so he can innovate through us. Desperation births innovation.
When you try to be like another leader, you rob Jesus of the glory of shaping you into the leader he desires you to be.
The Essence of Greatness
The essence of greatness isn't found solely in what we accomplish, but in how we equip and empower those we lead to accomplish great things for the kingdom of God (Eph. 4:7–16). What if the most important thing you ever do is make someone else successful? No singular person plants a church. God uses a team of people to plant a church. You and I may be the point leaders, but it's "teamwork that makes the dream work." Give public praise to your teammates.
It's Not All About the Weekend
It is foolish to put more emphasis on the "weekend worship experience" at the expense of pastoral care. What good is it to have buildings full of spiritually bloodied and beaten people who rock-out at weekend services but who hemorrhage throughout the week and are too spiritually battered to be an effective witness to transform the world?
I wonder what would happen if we took the thousands of dollars we spend on videos, stage design, smoke machines, and AV systems and invested them in pastoral care. Please don't get me wrong. We have great stage designs and AV systems at Transformation Church, too. However, my prayer for our local churches is that the greatest and most powerful witness is not a weekend worship experience, but beautifully transformed people who reflect Jesus and advance his kingdom in their spheres of influence.
It is equally important that we communicate the timeless gospel truth in a timely way through our weekend services. Being missionaries means that we must contextualize the gospel. If your weekend service is geared towards people living in 1987, do not expect your local church to reach people who live in the technologically-advanced 21st century.
Pastor, thanks for reading and listening. I pray that together we make much of Jesus and bless his people, so they can transform the world through the glorious gospel of grace.
Marinate on that.