Sudan
The North African region of Sudan—governed by British and Egyptian authorities until 1956—has long been a hotbed for Muslim-Christian tensions. Embroiled in a conflict that spans two civil wars, it is comprised of two nations: the Muslim Arab North Sudan and the predominantly Christian South Sudan, which gained its independence in 2011. The ongoing conflict has left the western Darfur region pockmarked by genocidal killings, regional power struggles, famine, and an orphan crisis; so much so that the United Nations declared it the site of one of the world's most pressing humanitarian crises of the early 21st century.
Featured Articles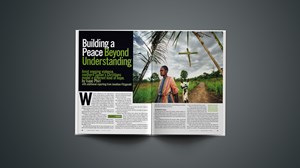 Building a Peace Beyond Understanding
Amid ongoing violence, southern Sudan's Christians model a different kind of hope.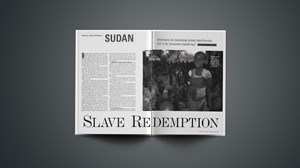 Redeeming Sudan's Slaves
Americans are becoming instant abolitionists. But is the movement backfiring?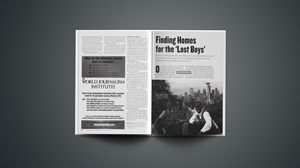 Finding Homes for the Lost Boys
They've seen their parents shot, their villages burned, and their homeland recede in the distance as they escaped. Now these Sudanese youth build a new life in suburban Seattle
loading more