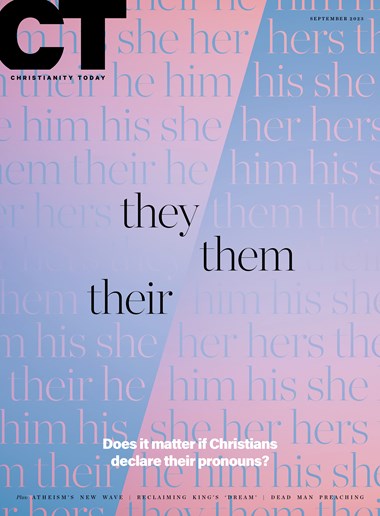 Read CT anywhere you go.
Subscribers have full access to CT's digital archives, including special issues. Download a PDF of this issue, or browse individual articles below.
About This Issue
Our cover story this month explores the question, Does it matter if Christians declare their personal pronouns or use those given by others? Also in this issue: the changing face of atheism, reclaiming Martin Luther King Jr.'s "Dream," how churches in Appalachia are responding to the opioids crisis, and a closer look at repentance in the Gospel of Luke.