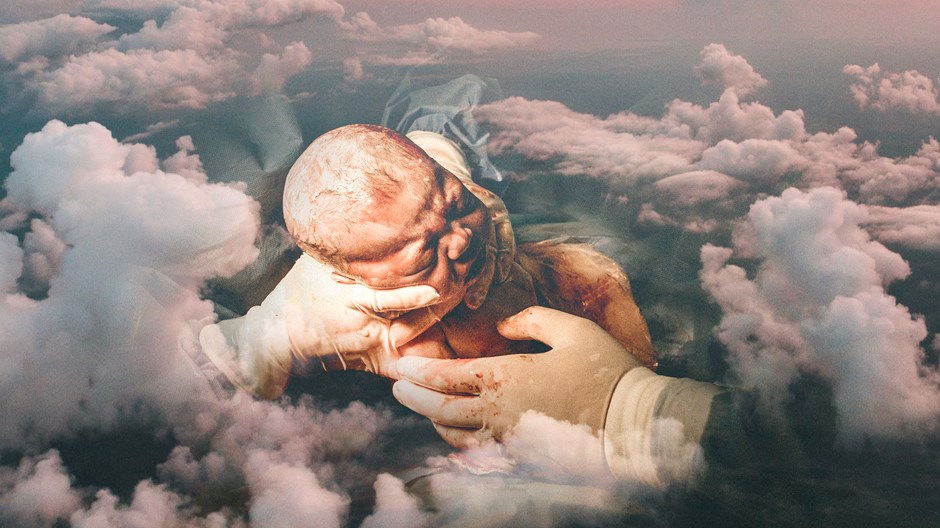 Image: Illustration by Christianity Today / Source Images: Unsplash / Pexels
We all know what it feels like to walk into a room while someone is midway through a story, then spend the next few minutes trying to work out what kind of story it is. For the sake of argument, imagine the story goes like this:
A long period of waiting is building to a climax. Groans of agony are clearly heard. Midwives appear, commending suffering women for their fortitude in labor. There are ten waves of pain, gradually increasing in intensity and culminating in the threatened loss of life.
Finally the moment arrives; the delivery comes at night, marked by blood, water, more cries of anguish, and a dangerous journey—followed by a great celebration. Soon our nascent protagonist is crying out for food and drink, which he quickly receives. Yet he will continue fussing and whining for the rest of the story, even as his father instructs him, teaches him to walk, corrects him, shows him how to make things, and eventually gives him his own room.
This, of course, is the story of the Exodus. Israel is God's child; the dramatic narrative of slavery, plagues, Passover, Red Sea–crossing, and wilderness-wandering is a tale of labor, birth, and infancy. We often talk about nations being "born"—mine in 1066, and yours, perhaps, in 1776—but in Israel's case, this is more than a metaphor. God's nation-child is born in the Book of Exodus and spends the rest of the Torah being trained and growing up.
By itself, these connections may not seem to matter much. Hopefully they illuminate the story of Exodus while bringing aspects of Leviticus, Numbers, and Deuteronomy into sharper relief. But the practical application for Christians in the 21st-century West might appear minimal. If so, then it is worth pondering another biblical book where childbirth—albeit childbirth of a different sort—serves as a dominant metaphor.
John's gospel, famously, omits a nativity story. But its opening verses are filled with birth imagery: coming into the world (1:9); becoming children (v. 12); being born of God as opposed to blood, flesh, or human will (v. 13); and becoming flesh to dwell among us (v. 14). The main drama begins at a wedding and moves quickly to a detailed conversation about birth, in which entrance to the kingdom involves being "born again" or "born from above," not by climbing back into the womb but by being "born of water and the Spirit" (3:3–5, NIV and NRSV).
The image of impending labor pains haunts John's gospel. Consider a woman in childbirth, Jesus says. She "has pain because her time has come" (16:21). In one short phrase, Jesus reframes all those times in John where we hear that his hour "is coming" or "had not yet come" (2:4; 5:28; 8:20)—to say nothing of the time when he acknowledges being troubled because his own hour has come (12:23, 27).
Although childbirth is painful and often perilous, there is great rejoicing once the child is born. As Jesus explains, the mother "forgets the anguish because of her joy" (16:21). Likewise, he assures his disciples, their grief will eventually turn into rejoicing (v. 22).
Even John's account of the crucifixion reads like a birth story. Jesus has his clothes removed (19:23) and asks for pain relief. Surrounded by women, he exclaims, "Woman, here is your son" and "Here is your mother" (vv. 26–27), at which point his mother takes the young man he addressed home. After Jesus' triumphant cry of "It is finished," blood and water come gushing from his side (vv. 30, 34), a detail only John records. (Along with Luke, he also records the scars and marks that remain on Jesus' body even after the Resurrection.) John persists with the theme in his letters, repeatedly describing salvation as being "born of God" and famously insisting on the witness of Spirit, water, and blood (1 John 5:1–8).
Christianity is a birth story. Life comes as we are born from above, aided and sustained by sacraments that evoke spilt blood and the breaking of waters. We grow as we move from milk to solid food (Heb. 5:11–14). Sufferings are labor pains we'll forget one day in the joy of new life (Rom. 8:22–25). In all this, God's love is like that of a breastfeeding mother (Isa. 49:15) or a father teaching his children to walk (Hos. 11:3). And we are safe in his arms.
Andrew Wilson is teaching pastor at King's Church London and the author of Remaking the World.
Have something to add about this? See something we missed? Share your feedback here.
Spirited Life
Spirited Life is a collision between biblical reflection and charismatic practice, aiming to make people happier in God.
Andrew Wilson is teaching pastor at King's Church London and author most recently of
Spirit and Sacrament: An Invitation to Eucharismatic Worship
(Zondervan). Follow him on Twitter
@AJWTheology
.
Previous Spirited Life Columns: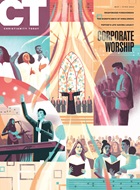 This article is from the May/Jun 2023 issue.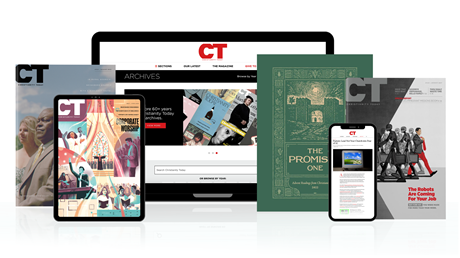 Annual & Monthly subscriptions available.
Print & Digital Issues of CT magazine
Complete access to every article on ChristianityToday.com
Unlimited access to 65+ years of CT's online archives
Member-only special issues
Subscribe
Christianity Is a Birth Story
Christianity Is a Birth Story