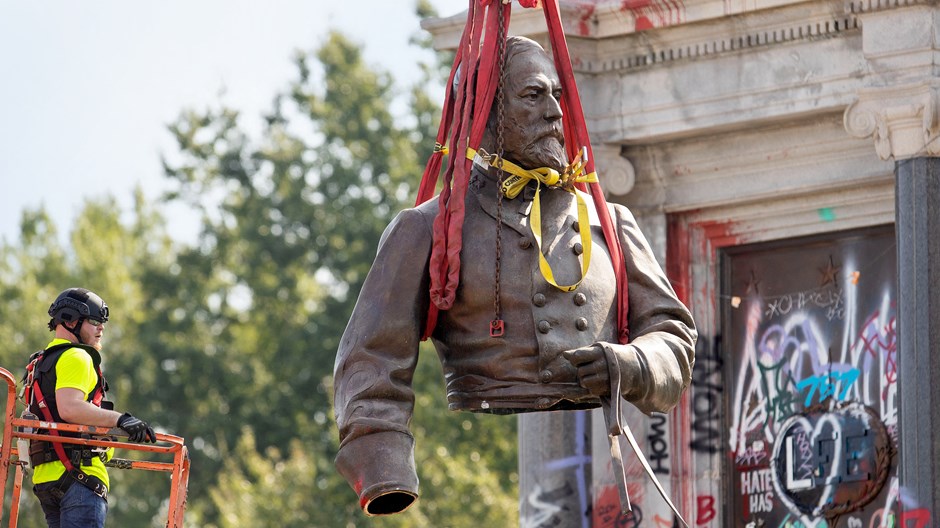 Image: Pool / Getty Images
The statue of Robert E. Lee cast a racist shadow over Richmond, Virginia, for 131 years. But today it is gone.
The federal government sent a truck and a removal crew to Monument Avenue one misty day in September. The bronze likeness of the man who betrayed his country to lead the fight for a new nation that was heralded at the time as "the first in the history of the world" based on the belief that "the negro is not equal to the white man" was sawn into pieces. The pieces were hoisted off the marble pedestal. And carted away.
For Katie St. Germain, it felt a bit anticlimactic. She watched from her computer at work.
As a lifelong Virginian, she remembered seeing the statute and other Confederate monuments as a child from the backseat of her mom's car, headed to ballet lessons. She didn't know what they meant. She slowly learned as she got older that Richmond—her city—was proud of its heritage as the former capital of a four-year experiment in white supremacy.
When St. Germain graduated high school, a lot of her friends got a class ring adorned with the Confederate battle flag. A lot of her family had those rings too. But she decided she didn't want one. She wasn't proud of the Confederacy. As a white evangelical Christian, she thought it was wrong.
So St. Germain was glad to see the statue coming down. But it still felt incomplete.
"I'm not a big liturgy person, but I think we have to have a liturgy," said St. Germain, who attends a nondenominational church called The Chapel. "I read Be the Bridge by Latasha Morrison and Just Mercy by Bryan Stevenson. Both of those authors talk about the importance of lament. It is a biblical response, to lament. It is a biblical response to repent. It brings healing."
St. Germain started thinking about what that event could look like. A few months later, she met with community leaders from 15 churches and Christian organizations to start praying and planning—but most importantly praying—about a "big event."
The community leaders may schedule a service of public lament for the one year anniversary. The idea is to have something that will, in a way, undo what white Christians did in 1890, when the statue went up. Churches in the city raised money to erect it. When it was unveiled, a Presbyterian pastor solemnized the occasion with prayer.
That's what needs to happen now, many of the city's evangelicals feel, but in reverse.
"We need formal, liturgical moments to mark this," said Corey Widmer, pastor of Third Church, an evangelical Presbyterian congregation in Richmond. "We need to say, 'Yes, we did this and want to be part of the repair, doing the work of repair that is needed.' "
Christians concerned about racism know that one event is not enough to accomplish justice and reconciliation, though. Public events are important, but the real work of unwinding racist history happens in private. For a year and a half now, evangelicals across the city have gathered in small groups to discuss this.
Some were organized by For Richmond, a nonprofit that connects and equips Christian leaders. The group is headed by Matt and Anna Shenk, former Cru ministers who were deeply influenced by evangelical civil rights activist John Perkins and have modeled their ministry on Perkins's Christian Community Development Association and other organizations that bring churches together to serve a city, including For Charlotte, Unite Dallas, and Transforming the Bay with Christ.
"Our dream is that Richmond can go from the capital of the Confederacy to the capital of racial reconciliation," Anna Shenk said.
In 2020, after the protests following George Floyd's death in Minnesota, For Richmond hosted training for 80 pastors on how to lead congregations through difficult conversations and then launched 45 Be the Bridge groups to read and discuss the best-selling book.
In the process, the Shenks saw an increased number of suburban churches asking questions about the connections between white flight and church growth, and the way the creation of their communities by Christians in the 1960s hurt the city and Black people.
"There was a groundswell of prayer and lament and repentance," Anna Shenk said. "I think it just became clear that just because you're a suburban church, that doesn't mean you're not a part of it and doesn't mean you're not a part of the work God is doing on racial reconciliation."
Wynelle Roland is a coleader of a Be the Bridge group at a Southern Baptist church. She's not a member of that church but was invited to join and then help lead the group. As a Black Christian, she was leery at first about talking with white people about racism for an hour and a half every month. She was worried she might offend them with her perspective, and she didn't want to be offended by theirs.
But she liked the idea of a faith-based conversation, so she decided to try. Her fears were quickly put to rest.
"They understood there is a need for racial reconciliation; they just didn't know where to start," Roland said. "They needed to have a productive place to talk about their feelings, to learn about racial injustice, and also to have avenues to get involved."
Around the time the Lee statue came down, Roland's group discussed the Haitian refugee crisis and ways to talk to family and friends who said derogatory things about Haitians.
A lot of the work white Christians need to do is just finding a way to overcome fear, said David Bailey, founder and CEO of Arrabon, a Richmond-based racial reconciliation ministry. Many are afraid of losing cultural power. Others don't believe there will be forgiveness if they get it wrong.
"These are basic kindergarten Christianity kinds of things, but then when we try to reckon with race, it's like overload," Bailey said. "How does Christianity work when it's committed to everybody's flourishing and not just its own power? That's unfamiliar to people, and it brings a lot of fear. And when you have fear, you don't have the discipline of a sound mind."
Bailey is encouraged, however, by the progress he's seen since his father, a Black Pentecostal minister, made friends with a white pastor through Promise Keepers' racial reconciliation efforts in the 1990s. Today, he said, it's not so hard for ministers to connect across racial lines. And he sees white Christians who are willing to make sacrifices for racial justice.
"This isn't a church growth strategy," he said. "It's work. It's spiritual work."
For some evangelicals, the work looks like learning that their faith calls them to a different kind of relationship with their neighbors.
"Especially in Richmond, I just don't think you can be a faithful Christian unless you're in deep solidarity with people of color," said Widmer, the pastor of Third Church.
That message has come at a cost for his 1,300-person congregation. Third has lost some members in the past year. Many of those who left said that Widmer was getting too political.
On a Sunday shortly after Lee's statue came down, however, Widmer's sermon didn't mention politics. He did call his congregation to acknowledge their privileged position in society and see how it could be an impediment to trusting God.
"Let's be honest," Widmer said. "Look around you. You're a very nice-looking group of people. We're very successful—financially, personally, professionally, and even in relationships."
Christians, Widmer said, are called to turn away from their successes. They should repent of the times they clung to power and prestige, trust God, and be reconciled to their neighbors.
In public and in private, that's exactly what a lot of white Christians who used to live under the shadow of Robert E. Lee are trying to do.
Daniel Silliman is news editor for Christianity Today.
Have something to add about this? See something we missed? Share your feedback here.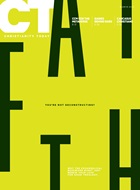 This article is from the March 2022 issue.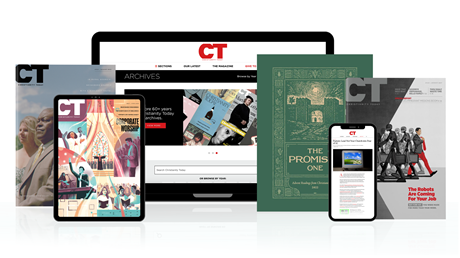 Annual & Monthly subscriptions available.
Print & Digital Issues of CT magazine
Complete access to every article on ChristianityToday.com
Unlimited access to 65+ years of CT's online archives
Member-only special issues
Subscribe
The Confederate Statues Are Gone. The Work of Repentance Continues.
The Confederate Statues Are Gone. The Work of ...