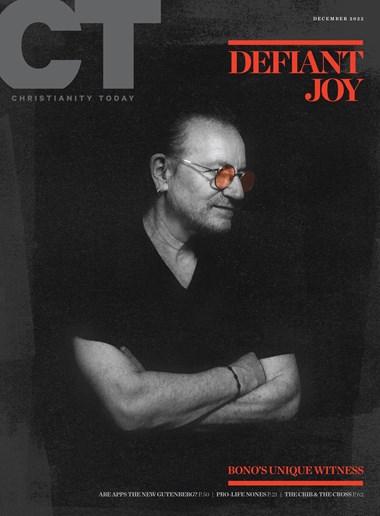 Read CT anywhere you go.
Subscribers have full access to CT's digital archives, including special issues. Download a PDF of this issue, or browse individual articles below.
About This Issue
This month's cover story profiles Bono of U2, exploring how grief, music, and activism have shaped—and been shaped by—his Christian faith. This issue also features a pair of articles focused on Bible literacy that take a historical look at the creation of concordances alongside a contemporary assessment of today's popular Bible apps. How do tools like these impact scriptural interpretation for good or for ill? Plus: a Christmas reflection on the expansive purpose of the Incarnation.