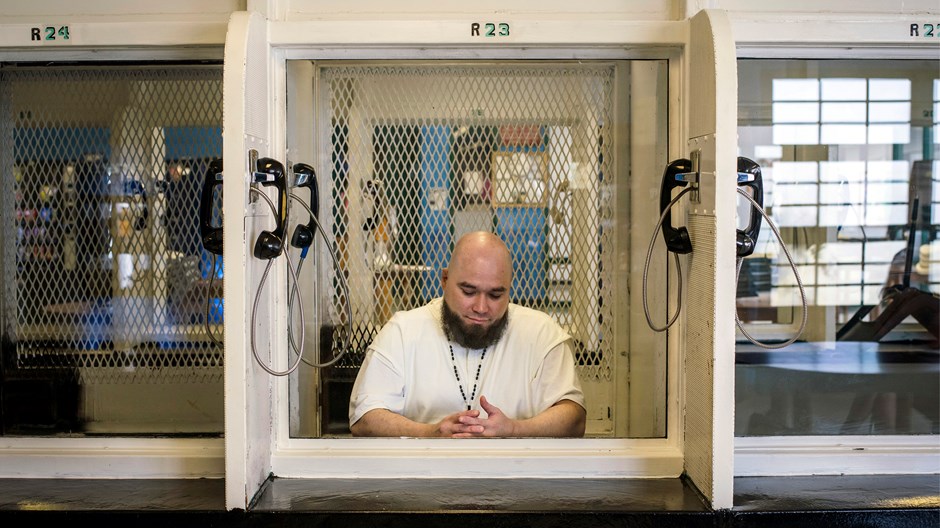 Image: MATTHEW BUSCH / The New York Tim​es / Redux
A convicted murderer who appealed to the US Supreme Court to let his pastor lay hands on him during his execution was put to death in Texas with his minister by his side, laying on hands and praying. Pastor Dana Moore asked that John Henry Ramirez and those witnessing his death would feel God's presence and peace, and he recited the Lord's Prayer. In a statement, the brother of the murder victim asked God to have mercy on Ramirez, quoting Micah 7:18: "Who is a God like you, who pardons sin and forgives … ? You do not stay angry forever but delight to show mercy."
United States: Court won't hear megachurch dispute
A Florida court dismissed a pastor's defamation suit against his church's leaders, saying the First Amendment sharply limits judges' ability to weigh in on ecclesiastical disputes. The Celebration Church board accused pastor Stovall Weems of "unjustly enriching himself at the expense of the church." The conflict seems to date to 2018, when Weems claimed he had been transported to the Last Supper. After that, he allegedly made sweeping changes, including new financial arrangements, to protect his "spiritual acuity." Weems says the fraud allegations are false.
United States: Seminary sells land amid turmoil
Southwestern Baptist Theological Seminary is selling 24 acres of student duplexes and triplexes appraised at $11 million. The Texas seminary once boasted of being the largest in the world, but it faced a 70 percent drop in full-time-equivalent enrollment from 1992 to 2022. President Adam Greenway resigned in September after protests over faculty treatment and reports of an annual operating deficit of $12 million. Greenway was replaced by O. S. Hawkins, who left within a week to be replaced by David Dockery, formerly president of Trinity Evangelical Divinity School.
Colombia: New believer of indigenous people group baptized
The first known follower of Christ among a tribe of the Emberá people was baptized in a river outside Medellín. Southern Baptist missionaries Travis and Beth Burkhalter have been ministering to indigenous widows and refugees from the drug wars since 2010. Travis Burkhalter learned Emberá and shared stories with the new believer—who is called "Sarah" by the International Mission Board—for about three years before she professed her faith in Jesus and asked to be baptized.
Brazil: Facial recognition used in churches
A number of evangelical churches in Brazil, including Restart Project Evangelical Church, are using facial recognition software during worship services. The technology collects general attendance data but also identifies individuals, classifies their moods based on facial expressions, and notes when they are late or absent. Personalized reports can recommend pastoral visits. "Today, who doesn't want control of their environment?" said Luís Henrique Sabatine of tech company Igreja Mobile. "We found out that the churches really wanted to know about it." Costs start at $200 per worship service.
Germany: LGBT welcome stirs debate
The Union of Free Evangelical Churches of Germany officially rejected same-sex marriage and sex between people of the same gender in a 2017 paper, but some of its 500 congregations have joined Coming-In, a network of Christians working to encourage LGBT inclusion. The move has stirred debate over whether the assembly can expel people over differing views on the topic. Board chair Ansgar Hörsting pleaded with delegates to have "a conversation, not an exchange of blows."
France: Council will facilitate reports of abuse
The National Council of Evangelicals in France has launched an online platform for reporting sexual abuse. "Stop Abuse" will advocate for victims and connect them with legal, psychological, or pastoral support. The council formed a working group on the issue in 2019, following the revelation of abuses inside the Catholic Church, and released a handbook in 2021. "The #metoo movement and the latest revelations of sexual abuse and abuse of all kinds in our society have challenged us," said the council's former vice president Marc Deroeux. "It was important for us not to ignore them."
Turkey: St. Nick's tomb identified
Archaeologists believe they have discovered the burial site of Nicholas of Myra, the bishop who inspired the modern Santa Claus. His remains were stolen and taken to Italy in 1087. A recent excavation uncovered a stone box that appears to have held his body. There is also a marble floor tile with the Greek word for grace on it and a fresco depicting Jesus holding a Bible and making the sign of the cross. There are currently no Christians in the city that Nicholas shepherded, which is now called Demre.
Indonesia: Terrorist killed in shootout
Officials announced that the special counterterrorism force Densus 88 has killed Al Ikhwarisman, the last known member of the East Indonesia Mujahideen (MIT), in a shootout in the Sulawesi mountains. Al Ikhwarisman, also known as Jaid, was believed to be a key member of the terrorist group that pledged allegiance to the Islamic State and attacked and killed Christian farmers in Indonesia. Al Ikhwarisman allegedly murdered four people in 2021. The province's police chief says the MIT have now been eliminated. Its founder was killed by police in 2016.
Japan: Church history helps modern astronomers
A Byzantine monk helped two astronomers and a librarian refine the modern understanding of the earth's variable rotation. Records of total solar eclipses allow researchers to reconstruct the drift in the length of a day, but there is little detailed information from before A.D. 800. Three Japanese scholars found, however, that Theophanes the Confessor's account of an eclipse in 346, four centuries before he was born, contained enough specifics to make a calculation. Theophanes' source for the eclipse is believed to be a church history written by an unknown Arian.
Have something to add about this? See something we missed? Share your feedback here.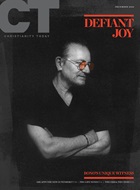 This article is from the December 2022 issue.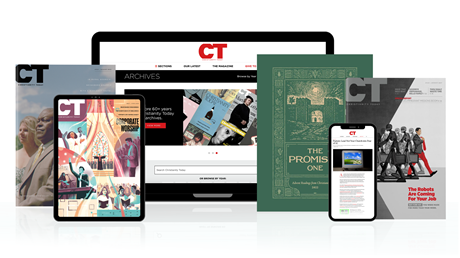 Subscribe to Christianity Today and get access to this article plus 65+ years of archives.
Home delivery of CT magazine
Complete access to articles on ChristianityToday.com
Over 120 years of magazine archives plus full access to all of CT's online archives
Subscribe Now
Prayer and Forgiveness Offered at Texas Execution
Prayer and Forgiveness Offered at Texas Execution