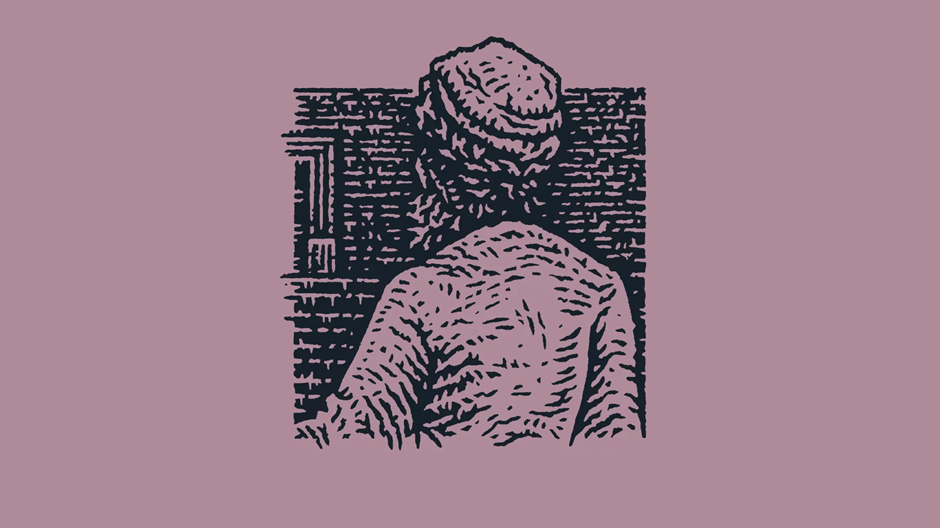 Image: Stephen Crotts
Lisez Luc 1.39-56
Tu es heureuse, toi qui as cru à l'accomplissement de ce que le Seigneur t'a annoncé. LUC 1.45
Peu de choses dans la vie sont aussi perturbantes que les voyages, surtout s'ils s'accompagnent de la fatigue et des nausées matinales souvent associées aux débuts d'une grossesse. Le voyage de Marie, de Nazareth aux collines de Judée, n'était ni facile ni sûr. Pourtant, encouragée par sa foi, mais ayant aussi besoin de soutien, Marie a bravé le voyage, enceinte, pauvre et probablement perplexe. Pourquoi y aller ?
Gabriel avait dit à Marie que sa parente Elisabeth attendait elle aussi un enfant — un miracle pour une femme de son âge avancé. Imaginant bien qu'Élisabeth était la seule personne sur terre qui pouvait comprendre ce qu'elle vivait, Marie est allée la voir. Et quand elle est arrivée, Élisabeth lui a offert l'exacte confirmation dont elle avait besoin : « Tu es bénie plus que toutes les femmes et l'enfant que tu portes est béni. » Élisabeth loua Marie pour sa réponse de foi. Avec ces mots, j'imagine que les craintes de Marie liées à sa grossesse inattendue et à ses conséquences inconnues pour sa vie se sont estompées au profit d'une foi plus affermie.
Les encouragements d'Élisabeth ont rappelé à Marie que la perturbation de ses plans par le Seigneur était aussi une invitation, non seulement à porter et à donner naissance à Emmanuel, « Dieu avec nous », mais aussi à s'investir plus en profondeur dans le sens de la communauté, « nous avec nous ». Attentive à la bénédiction d'Elisabeth, Marie a répondu par un chant de louange. Et elle réfléchit à cette invitation à l'interdépendance dans les derniers mots de son Magnificat : « Oui, il a pris en main la cause d'Israël, il a témoigné sa bonté au peuple qui le sert, comme il l'avait promis à nos ancêtres, à Abraham et à ses descendants pour tous les temps ». Dans sa joie, Marie contemple le fait que le même Dieu qui avait fait des promesses à ses ancêtres, jusqu'à Abraham, leur a parlé à elle et à Elisabeth.
Marie croyait au « Dieu avec nous » et elle a dit oui lorsque Gabriel lui est apparu. Mais sa foi avait encore besoin d'être nourrie. L'Incarnation a entraîné une perturbation majeure dans la vie de Marie ; chose merveilleuse, certes, mais aussi lourde de conséquences. Il lui arrivait quelque chose qui n'était jamais arrivé auparavant dans l'histoire du monde, et elle avait besoin de soutien et d'aide pour l'accepter et s'y préparer.
Elle s'est donc tournée vers la fidèle Elisabeth. Nous ne pouvons qu'imaginer à quel point Marie a été affermie par les paroles de bénédiction d'Elisabeth. En fait, je crois que nous n'aurions pas le Magnificat de Marie sans les encouragements d'Elisabeth.
C'est le pouvoir de l'interdépendance, de la foi en communauté. Dans notre société individualiste, il est souvent difficile de s'ouvrir à la bénédiction des autres. Nous sommes conditionnés à considérer davantage les risques de la communauté que son utilité potentielle. Mais la vérité est que, comme Marie, nous avons tous besoin des encouragements d'Elisabeth. L'Incarnation vient nous perturber. Elle nous invite à connaître « Dieu avec nous », mais aussi à embrasser « nous avec nous ».
Rasool Berry est pasteur enseignant de l'Église The Bridge à Brooklyn, New York. Il est également l'hôte du podcast Where Ya From?
-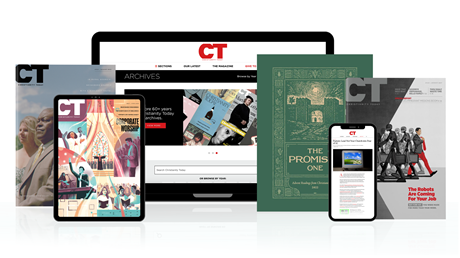 Subscribe to Christianity Today and get access to this article plus 65+ years of archives.
Home delivery of CT magazine
Complete access to articles on ChristianityToday.com
Over 120 years of magazine archives plus full access to all of CT's online archives
Subscribe Now
L'invitation de l'Incarnation
L'invitation de l'Incarnation