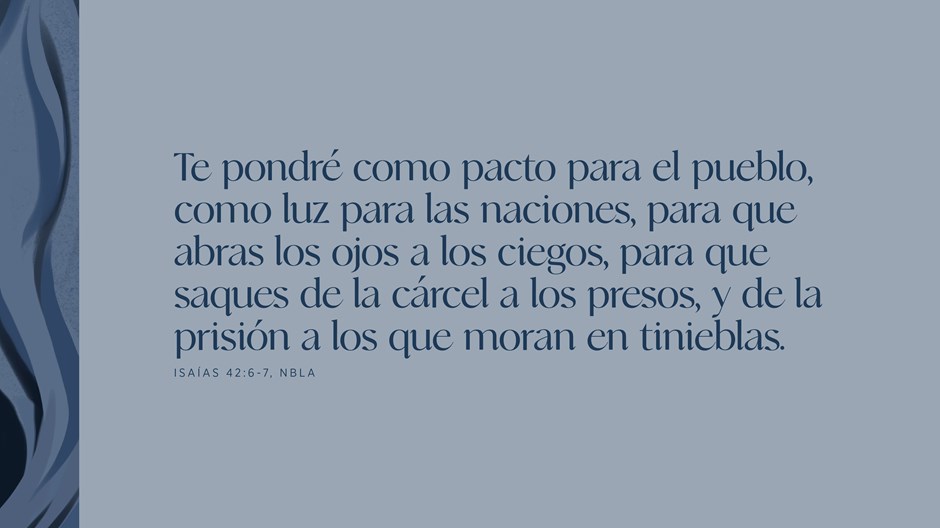 Para descargar nuestro devocional «El Evangelio de Adviento» completo, ingrese en este enlace.
Lea Isaías 42:1-7
A veces olvidamos que somos fabricantes de ídolos. Nos aferramos a los ídolos del poder, la riqueza, el orgullo, los demás, las instituciones, la desinformación, la tradición, etc. Y a veces también olvidamos que Dios no se calla ante la idolatría y la maldad. Expone sus promesas vacías y revela a Cristo como el remedio para nuestras tendencias idólatras.
En Isaías 42, Dios responde a la idolatría vacía y a los insignificantes dioses falsos —a los que se había dirigido en el capítulo anterior— anunciando la llegada de su Siervo en quien se deleita, y a quien eligió, y en quien habita su Espíritu. Mientras que los ídolos son débiles e impotentes, el siervo fiel prometido por Dios hará justicia en todo el mundo. No hollará a los vulnerables ni se jactará con orgullo. Por el contrario, mostrará su tierna compasión hacia aquellos que son débiles, que están heridos o cuya fe está tambaleando.
En nuestro mundo actual ocurren tantas cosas que nos hacen preguntarnos dónde está Dios cuando la atracción de los ídolos engaña incluso a los más fieles de entre nosotros, cuando la injusticia envuelve nuestro mundo como una niebla oscura, y cuando los débiles apenas pueden respirar porque sus gritos clamando por alivio los han extenuado. Este pasaje nos recuerda que el siervo prometido tomará un día todo lo que está mal en el mundo y lo arreglará. Él ha sido elegido por Dios para hacer justicia con humildad y amor. Ha sido llamado por Dios para ser un pacto para su pueblo, el mediador intachable para llevar el mensaje y cumplir la voluntad de Dios.
En Mateo 12:15-21, después de que Jesús había sanado a muchas personas que formaban parte de una gran multitud que le seguía, la Palabra nos dice que «esto fue para que se cumpliera lo dicho por el profeta Isaías» (NVI) en Isaías 42:1-4. Todas las promesas de Dios residen en Jesús y tienen su cumplimiento en Él (Mateo 5:17; 2 Corintios 1:20). Jesús encarna la verdad, la justicia, la rectitud, la fidelidad, la humildad, la mansedumbre y todo el fruto del Espíritu. Y para todos los que lo llamamos «Señor», a través de nuestra unión con Él, nuestras vidas deben reflejar lo mismo, aunque sea imperfectamente. Porque solo Jesús tiene el poder de sacar a las naciones de las tinieblas y llevarlas a su maravillosa luz. Solo Jesús puede liberar a los prisioneros del pecado y las tinieblas.
Al reflexionar en esta temporada de Adviento sobre la fidelidad de Dios al enviar a su siervo, recordemos que, si bien la justicia fue cumplida en última instancia en la cruz, esta justicia es también una realidad futura que anhelamos mientras esperamos la Segunda Venida.
Kristie Anyabwile es editora de His Testimonies, My Heritage (publicado en español como Sus testimonios, mi porción) y autora de Literarily: How Understanding Bible Genres Transforms Bible Study (marzo de 2022).
Traducción por Sofía Castillo.
Edición en español por Livia Giselle Seidel.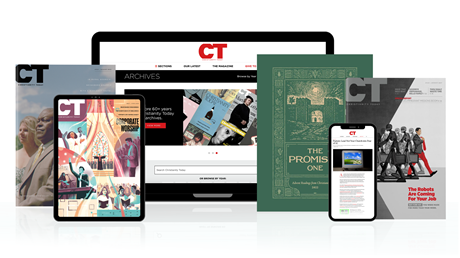 Subscribe to Christianity Today and get access to this article plus 65+ years of archives.
Home delivery of CT magazine
Complete access to articles on ChristianityToday.com
Over 120 years of magazine archives plus full access to all of CT's online archives
Subscribe Now
La verdadera esperanza
La verdadera esperanza