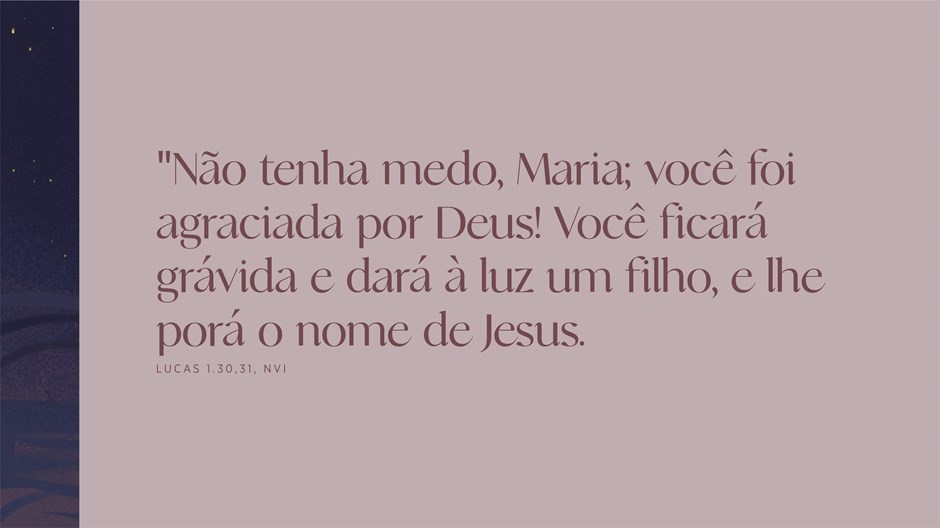 Clique Aqui e faça o download do nosso devocional diário "O Evangelho do Advento".
Leia Lucas 1.26-38
Obedecer seria fácil se tudo fizesse sentido. E se concordássemos [com tudo]. Ou se fôssemos nós mesmos a ter pensado naquele plano. Mas, suponho que nesses casos não seria realmente obediência, seria?
Quando lemos as histórias de mulheres e homens de grande fé, imaginamos que não houve luta — que eles ouviram a palavra do Senhor e de imediato se apressaram em obedecer. A verdade, porém, é que, mesmo quando a palavra do Senhor é clara e cristalina, a obediência é sempre algo desafiador.
Um anjo do Senhor apareceu a Maria. Um anjo! Pode ser que digamos a nós mesmos que, se recebêssemos a visitação de um anjo, obedecer seria fácil — porém, estaríamos nos enganando. A Bíblia nos diz que Maria ficou "perturbada" (Lc 1.29). Mais do que isso até, Maria tinha algumas perguntas bem sérias a fazer. "Perguntou Maria ao anjo: 'Como acontecerá isso, se sou virgem? '" (v. 34). Uma dúvida muito justa, afinal.
Em muitos aspectos, a pergunta de Maria não foi muito diferente da de Zacarias. Quando o anjo lhe disse que ele e a esposa, de idade igualmente avançada, teriam um filho, Zacarias perguntou: "Como posso ter certeza disso?" (v. 18), frase também traduzida por "Como vou saber [se isso é verdade]?" (NRSV). E, assim, Zacarias ficou mudo.
Podemos analisar suas respectivas perguntas do ponto de vista gramatical e sondar a língua em busca de pistas, mas suspeito que a resposta está menos em sua reação inicial e mais em suas reações subsequentes. Não temos razão para pensar que Zacarias tenha superado a perplexidade ou a descrença durante esse primeiro encontro. (Embora com o tempo, é claro, ele o tenha feito.) Nos versículos 26 a 38, porém, Maria pareceu passar rapidamente para uma postura de rendição. "Sou serva do Senhor; que aconteça comigo conforme a tua palavra'"(Lc 1.38).
Mais tarde, Paulo faria uma oração para que Cristo fosse formado em nós, seguidores de Jesus (Gl 4.19). Mas foi Maria quem realmente teve Cristo sendo formado nela — em seu próprio ventre! Embora o nascimento virginal e a encarnação sejam milagres fundamentais da confissão cristã, neste episódio de Maria também encontramos um paradigma da formação espiritual. Para que Cristo seja formado em nós, assim como Maria, devemos passar de nossas turbulências, incertezas e dúvidas para uma postura de rendição. A participação em Cristo acontece quando oramos: "Sou servo(a) do Senhor; que aconteça comigo conforme a tua palavra". Mesmo quando somos tentados a nos fixar em "como pode ser isso?", que Deus nos dê a graça de terminar em fé, dizendo: "que aconteça comigo conforme a tua palavra".
Glen Packiam é pastor sênior associado da New Life Church, em Colorado Springs. Entre as obras de sua autoria estão Worship and the World to Come e The Resilient Pastor (fevereiro de 2022).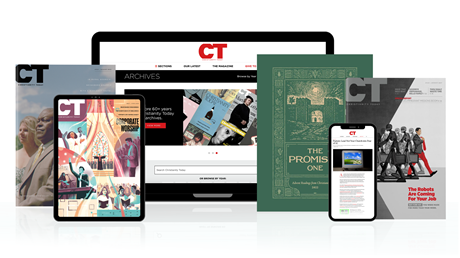 Annual & Monthly subscriptions available.
Print & Digital Issues of CT magazine
Complete access to every article on ChristianityToday.com
Unlimited access to 65+ years of CT's online archives
Member-only special issues
Subscribe
Que aconteça comigo conforme a tua palavra
Que aconteça comigo conforme a tua palavra