Why Defining Gossip Matters in the Church's Response to Abuse
Have we tamed the tongue too much? Christians work to recover a biblical understanding of harmful hearsay vs. healthy criticism.
Image: Illustration by Andrea Ucini
Heather Fulk can't remember if she had even heard of Dave Ramsey's no-gossip policy before her husband, Jon, was fired from the Christian financial guru's company last May.
But those inside Ramsey Solutions, and the millions who follow his teachings on leadership, know that he has little tolerance for negativity in the ranks. Ramsey defines gossip as "discussing anything negative with someone who can't help solve the problem." That means criticism has to go straight to leadership; complaining to fellow employees is "disloyalty."
People who work at Ramsey may have their gripes—from little things like critiquing the guest speakers at its weekly devos to bigger worries over their place in the company—but they have to be careful not to share with fellow employees who may report them.
"You have a little bit of caution going into new relationships to figure out who's a safe person," said a former employee who left this year and asked not to be named for fear of retaliation.
For some, the reticence extends beyond the company. "They feel like that's gossip too, talking to spouses or talking to friends," said another.
They know not to do what Heather Fulk did. In the early months of the pandemic last year, she shared on her personal Facebook page her concerns over "Jon's company" reopening its office. A coworker reported the three-sentence post to Ramsey Solutions, and Fulk's husband was fired less than a month later.
At the exit interview, Ramsey's HR director confirmed her social media post was the reason for their decision, according to a recording. Her husband remarked, "We obviously disagree on the definition of gossip."
After his termination, she received a cease and desist letter, so she kept her update to Facebook friends vague, saying they could message her if they wanted to know why her husband was no longer at Ramsey.
She was still processing her guilt over what happened when a female leader from her church reached out. Fulk assumed she was going to offer support, and the two met on her porch. Instead, the leader challenged her recent post: "It felt like you just wanted to gossip," she said, according to Fulk.
Christians are right to heed scriptural warnings about gossip, secrets, and lies. Yet the American church has also seen a pattern of leaders referencing such teachings to silence and discredit victims and whistleblowers.
One of the earliest team members at Ravi Zacharias's ministry to raise concerns internally about its founder's behavior abroad was penalized for "spreading rumors." Women who brought accusations of sexual misconduct against Willow Creek Community Church founder Bill Hybels were said to have a campaign to take down the church with "false allegations."
In the decade since releasing his book Resisting Gossip, pastor Matthew Mitchell has noticed the pattern too. Two years ago, Mitchell wrote in a blog post that he worried controlling leaders would use his work to shoot down critics within their churches.
As the #MeToo and #ChurchToo movements have brought victims' perspectives to the forefront, Mitchell told CT he's had more opportunities to consider "how hard it is to speak up and speak out when you've been mistreated by someone in authority, and then to have the added pressure of being accused of gossiping." The instinct to malign those who raise concerns can be a red flag for a culture of abuse.
But the answer, Mitchell and other experts agree, is not for the church to stop preaching and teaching against the dangers of gossip. Instead, it must start with the right understanding of gossip in the first place.
William Vanderbloemen, whose company consults with Christian employers around hiring and workplace culture, says more of his clients are adding no-gossip clauses to their handbooks, particularly as social media gives people a greater reach to broadcast potentially damaging information. To enforce the rules, they have to navigate the subjective borders of what counts as gossip or establish parameters for the term from the start.
"Just calling it a 'prayer concern' does not keep it from being gossip, because that's how it gets masked," said Vanderbloemen, a former pastor in Houston.
Gossip and Matthew 18
The Bible doesn't offer us a single definition and uses multiple words to refer to what we call gossip. In the Old Testament, the terms typically refer to a person—a "tale-bearer" or "secret-dealer"—rather than an action, according to Karen Ehman, a Proverbs 31 Ministries speaker and the author of Keep It Shut. The New Testament terms for gossip, she says, refer to babbling empty speech (1 Tim. 6:20) and whispers (2 Cor. 12:20).
"We've gotten this concept somewhere of 'talking behind someone's back' is gossip, but maybe it is, maybe it isn't," said Ehman, who spent five years studying scriptural guidance on speech to curb her own habit of getting into trouble with words. "If it's true, and I'm not doing it in a slanderous or malicious way, that isn't really gossip. That's just speaking of someone when they're not in the room."
For Christians, gossip is not so much a category of speech as a motivation to speak. Sometimes gossip is fueled by our own selfishness and false worship; we want attention and to be seen as the ones in the know. Sometimes it's an unloving motivation toward others, a desire to misrepresent them or to reveal a secret that would hurt their reputation.
Calling any negative or sensitive information "gossip" misses the point.
"Sometimes we have to tell someone else something bad that we know to be true about someone that's not there to warn them about that person, because it's likely that they will be hurt in the same way," said Mitchell, citing Paul's line in 2 Timothy 4 about the harm done by Alexander the metalworker. Paul wrote, "You too should be on your guard against him, because he strongly opposed our message" (v. 15).
As part of a move toward better transparency, trust, and accountability, Christian institutions are more carefully considering whether they've offered avenues for those who rightly want to speak up to tell the truth, call out sin, and protect others from harm.
In some ways, remote work during COVID-19 forced Christian employers to communicate more clearly and build more trust, according to Al Lopus, CEO of the Best Christian Workplaces Institute.
Christian churches, ministries, and companies want to create a positive workplace culture where employees are expected to demonstrate the fruits of the Spirit, but that doesn't mean avoiding negativity entirely.
"We encourage our ministry partners to create an environment where people feel free to express their opinions," said Lopus, adding that open communication also makes organizations more innovative. "There is such a thing as healthy conflict when people disagree around issues and ideas."
Christians routinely get labeled as "gossipers" for discussing someone else's sinful behavior without going to them directly per Matthew 18.
"I've thought about that gossip accusation a lot," said Sandra Glahn, who helped a former church care for a string of women coming forward with stories of sexual abuse and harassment on the part of its deacons. "When one factors in the power differential, a more directly applicable guide is the First Epistle to Timothy, where the apostle tells his protégé, 'Do not entertain an accusation against an elder unless it is brought by two or three witnesses. But those elders who are sinning you are to reprove before everyone, so that the others may take warning' (1 Tim. 5:19–20)."
Addressing abuse by leaders in church settings should involve other people rather than make a victim meet with their alleged abuser one-on-one.
"The two or three have to have a conversation before confronting. That conversation is not gossip," Glahn said. "The two or three might also need to consult spiritual counsel. That widens the circle further. That convo also is not gossip."
Not only are such conversations permissible, but they also represent a form of accountability.
"We've seen, particularly in the past several years, powerful people able to harm others—sometimes over the course of many years—and get away with it, in part because the victims were isolated and unaware of each other, in part because the organization protected its leaders from appropriate criticism," said Stephen Witmer, a Massachusetts pastor who has written about gossip in the church.
Who gets brought into the circle is important. Whether raising up major concerns or just small critiques, Christians should seek out somebody who can do more than hear their venting.
"When we speak to a third party about a problem we perceive in someone, we should consider that third party an involved participant, not a passive recipient, and, accordingly, choose them carefully," Witmer said. "Perhaps they'll help us think through what to say when we approach the person. Perhaps they'll go with us to speak to the person. They shouldn't simply be the recipient of our venting."
For victims who have kept their experiences quiet out of fear, who have ruminated and worried and blamed themselves to the point that they're at the end of their spiritual rope, that small, trusted group of listeners can be a lifeline. It can also reveal evidence of a pattern of abuse, a simultaneously heartbreaking and comforting realization that—despite the isolation they felt in silence—they are not alone.
"When they call it gossip, when they don't allow for processing and unpacking, there's no chance for anyone to understand what is happening to them," said Melissa Hogan, one of more than a dozen former Ramsey Solutions employees and spouses who spoke to CT. "You need that. You need people around you."
In other words, it's not just the boss or HR who can steward your concerns well; it's also the person next to you who can listen or say, "Me too."
Hogan's ex-husband, Chris Hogan, was one of the top personalities at Ramsey Solutions, and the company oversaw a "restoration process" when the couple had marital difficulties stemming from his affairs. Dave Ramsey told his staff in 2019 that Melissa Hogan came to him and angrily "accused Chris of doing all sorts of things," then the company stood by Chris during what Ramsey said was a "nasty divorce." Chris Hogan left in March over "actions and behavior" that weren't "in line with Ramsey Solutions' core values."
Melissa Hogan says "it's a whole God thing" that she connected with a circle of women five years ago through the company's wives club. Around the time of her divorce, Hogan felt like she couldn't open up to them due to a gag order from Ramsey. Now, they're her support system—swapping messages on the app Voxer, studying spiritual abuse together, and raising awareness in hopes that others can escape manipulative environments.
Wade Mullen, the author of Something's Not Right: Decoding the Hidden Tactics of Abuse—and Freeing Yourself from Its Power, describes how abusive and toxic organizations fear the collective action that can arise when someone tells another what happened to them and realizes they aren't the only one.
"One form of retaliation is when leaders respond to exposure by misrepresenting the truth-teller's moral and ethical reasons for telling others, casting them as bitter and revengeful persons who are just spreading rumors," he said. "In some cases, I've seen religious leaders attribute disclosures of abuse to satanic efforts to destroy the work of God. They label the disclosures as gossip and then argue the gossip, and by extension the gossiper, is being used by the Devil himself to attack the church or ministry."
Lopus at Best Christian Workplaces says working in a Christian environment "is the one place where people can bring their whole selves to work." As a result, employees can develop deeper connections with the people they work with and hold leadership to higher expectations.
Even cases of workplace mismanagement then have spiritual ramifications, spurring people to blame themselves or to begin to resent Christian leaders who they believe don't represent the heart of Jesus.
'Speak out of truth and love and justice'
Some Christian resources are angled toward helping pastors protect themselves and their churches from gossip or slander, which Vanderbloemen said is becoming a greater threat in an age of cancel culture and salacious stories gone viral on social media. "Now that everyone's their own broadcast network … that might be kind of a new wrinkle, since gossips are an old phenomenon," he said.
While Scripture could direct people to call out leaders' sin before the church, there was no means of doing so instantly before crowds beyond their own community. (And leaders didn't have the global reach of today's popular pastors, authors, and ministry heads.)
"I know there are some really bad case studies of 'This person didn't get to speak up because they thought they'd lose their job, and it turns out the guy had been somewhat of a sexual predator for years and years and years.' I know those stories are out there, so I don't want to take away from those," he said. "But I also know that the power of gossip is higher than ever. You can ruin a person's life with zero truth."
Vanderbloemen said that over the past five years, non-disparagement clauses, which have typically been part of severance agreements, are expanding to apply to family members as well, as a way to ward off gossiping, speculation, and insults on social media.
He says in most cases, mistakes have been made on both sides and such agreements allow churches to move on without having to hash out the conflict in public. From a legal standpoint, the agreements are meant to protect people on both ends from liability—a former employer won't come out and criticize the departing staff member for the way things ended if the employee and their family agree to do the same.
But the attention toward churches' and ministries' use of non-disparagement clauses and non-disclosure agreements (NDAs) has raised concerns over hiding misconduct. Vanderbloemen clarified that "A good NDA will always include some language that says if something criminal has come up, you have absolutely every right to bring it up," allowing people to report mismanagement of funds, mistreatment, or sexual harassment.
Churches too have been silenced over non-disparagement policies; it took a new law in Texas, passed in the wake of the Southern Baptist abuse crisis, for churches there to be able to disclose, without liability, to potential employers the reason a former employee or volunteer was asked to leave.
Karen Ehman said, "Giving your honest opinion when you're asked about somebody for a work reference" is not gossip, but rather helpful information targeted at someone who would need to know.
But what about revealing potentionally damaging information for all of your social media followers, or all of the internet, to see?
Some make the case that leaders who have abused their power are held to a higher standard, and because of their influence should be addressed in public, even if they have repented. Glahn recalls the 1 Timothy teaching to call out sinful elders "before everyone" as a warning.
But our motivations and the postures of our hearts are factors in whether we've resorted to gossip in such cases too. Mitchell cautions everyone—victims and onlookers—against seeing the drama in such conflicts, in the quest to take down a leader, as a source of amusement.
"The vulnerable still need to be careful with how they talk about the powerful; it's no excuse for taking the low road," he said. "Even the abused need to speak out of truth and love and justice and not a desire for revenge, or desire to grumble, or even entertainment."
As a Christian focused on gossip, Mitchell does hear from pastors whose churches have been split by gossip. But the reason you want to rid your church of gossip is to make it a healthy place for the flock, he says, not so the pastor doesn't have to deal with criticism.
"That's backwards in Christian leadership. The one who is higher is called to do more stooping, and that might mean taking more hits than you want without fighting back, but that's the joy of Christian leadership," said Mitchell, who has pastored Lanse Evangelical Free Church in Pennsylvania for the past 23 years.
Pastors are bound to face pushback and whispers in the pews—a year of mask requirements and contentious restrictions on gatherings, if anything, demonstrated that—but they have to decide when to let a comment slide and when to follow up.
"Over my years as a pastor, I have heard gossipy criticisms about myself. I've usually heeded the advice of Charles Spurgeon that pastors should have one blind eye and one deaf ear, and should turn that blind eye and deaf ear toward gossips," said Witmer, lead pastor of Pepperell Christian Fellowship. "I've ignored the secondhand reports of anonymous dissatisfaction or asked the one reporting the criticism to direct those folks to have a person-to-person conversation with me."
For Heather Fulk in Tennessee, the suggestion of a former church leader and friend that she was trying to stir further gossip about Ramsey still stings.
"I was just thinking about how damaging that was," said Fulk, looking ahead to the anniversary of her husband's firing. She has come to see herself as a victim of trauma, still reeling from her husband's sudden firing and the fear of further reprisal as she speaks out.
The Fulks are now at a new congregation, having connected with a small group to watch online worship together during the pandemic. She's been able to have regular conversations with the pastors and staff about the sensitivities of caring well for victims.
"We're so engrained to say these spiritual things that are really abusive things," Fulk said. "It looks pretty because they put a Bible verse on it, but now I'm like, 'No, I don't think that's what that means.'"
[ This article is also available in español, Français, 简体中文, Indonesian, and 繁體中文. ]
Have something to add about this? See something we missed? Share your feedback here.
Tags:
More From:
Kate Shellnutt
@KateShellnutt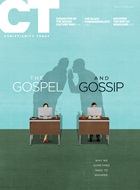 This article is from the May/Jun 2021 issue.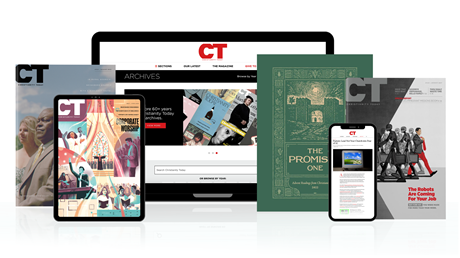 Annual & Monthly subscriptions available.
Print & Digital Issues of CT magazine
Complete access to every article on ChristianityToday.com
Unlimited access to 65+ years of CT's online archives
Member-only special issues
Subscribe
Why Defining Gossip Matters in the Church's Response to Abuse
Why Defining Gossip Matters in the Church's Response to Abuse