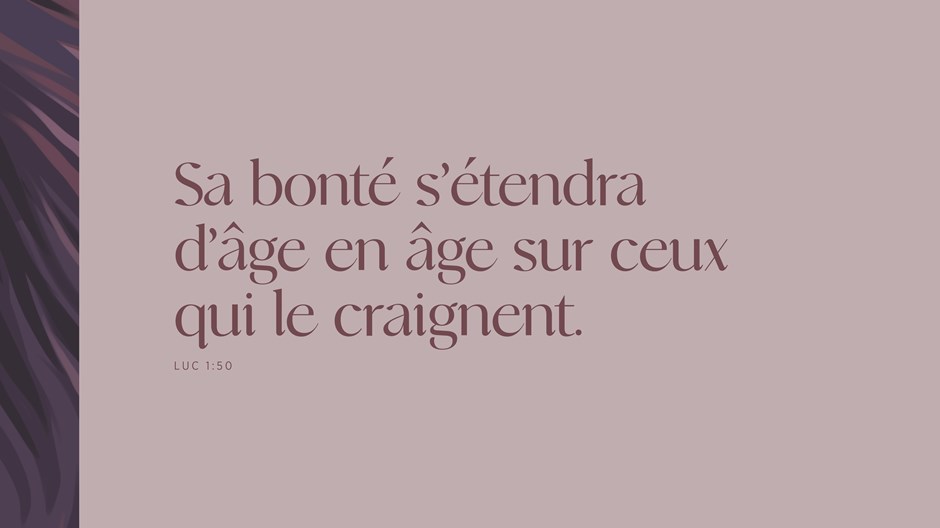 Lecture dans Luc 1.39–56
La première activité de Marie qui nous soit rapportée pendant sa grossesse a été de rendre visite à sa cousine Élisabeth. Les deux femmes ont bénéficié d'une grossesse miraculeuse, et Luc relie leurs histoires de manière à ce que nous les lisions comme une seule unité narrative. Les expériences personnelles de ces deux familles s'inscrivent dans la même histoire plus vaste de la rédemption.
Certains voient des échos de 2 Samuel 6 dans la visite de Marie à Élisabeth. On y lit que l'arche de l'alliance séjourna pendant trois mois dans les montagnes de Judée, que David se demanda « comment l'arche du Seigneur pourrait-elle venir chez moi ? » (v. 9), et qu'il finit par bondir et danser en sa présence (voir Luc 1.39, 41, 43, 56). Ces similitudes ont conduit de nombreux pères de l'Église à considérer que l'arche de l'alliance (qui représentait la présence de Dieu) préfigurait en quelque sorte Marie (qui portait le Fils de Dieu dans son propre sein). La présence du Seigneur, qui jadis surplombait l'arche dans le tabernacle (Ex. 40.35), repose maintenant sur une humble vierge (Luc 1.35). Marie a été honorée dans toute l'histoire de l'Église parce que l'Incarnation a commencé en elle.
Marie a reçu cette bénédiction en rendant la bénédiction à Dieu. Son chant de louange exprime sa gratitude pour la faveur de Dieu (v. 47-49), mais il s'élargit immédiatement pour décrire la miséricorde de Dieu envers tous ceux qui le craignent (v. 50). Elle récapitule de nombreux thèmes scripturaires, illustrant que les actes de Dieu à son égard sont en continuité avec le grand récit biblique. Non seulement Dieu a fait de grandes choses pour cette femme, mais il a tenu sa promesse de sauver son peuple de l'oppression.
Le chant de Marie était également prophétique. En proclamant les actes puissants de Dieu, elle utilise exclusivement le passé : il a montré sa force, il a dispersé les orgueilleux, il a élevé les humbles. La venue de Jésus nous garantit la victoire de Dieu. Même si nous ne le voyons pas encore dans sa plénitude, Dieu a déjà assuré notre salut et le renouvellement de notre monde.
Bien que Marie ait tenu un rôle unique, elle est un modèle pour tous les chrétiens. Nous pouvons imiter sa réponse pleine de louanges et d'espérance face aux promesses de Dieu, même lorsque nous n'en voyons pas l'accomplissement. Nous pouvons aussi nous souvenir d'elle comme d'une incarnation de la promesse même qu'elle proclame : les humbles seront élevés (v. 48, 52). Dieu l'a choisie, elle, une jeune fille pauvre et sans statut, pour porter la bénédiction et la présence du Messie. Elle est la première à qui a été offert ce privilège, mais il appartient à tous ceux qui craignent Dieu, à tous ceux qui ont faim et soif de justice.
HANNAH KING est prêtresse et écrivaine dans l'Église anglicane d'Amérique du Nord. Elle est pasteure associée à la Village Church de Greenville, en Caroline du Sud.
Traduit par Léo Lehmann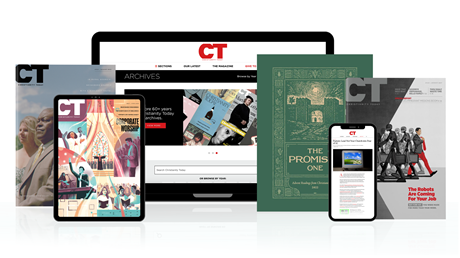 Subscribe to Christianity Today and get access to this article plus 65+ years of archives.
Home delivery of CT magazine
Complete access to articles on ChristianityToday.com
Over 120 years of magazine archives plus full access to all of CT's online archives
Subscribe Now
La promesse d'une grossesse
La promesse d'une grossesse