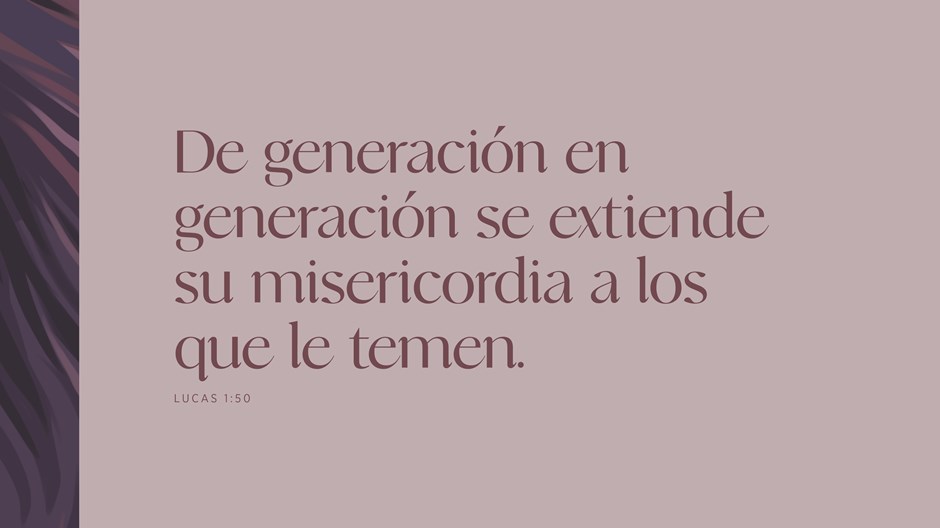 Para descargar nuestro devocional «El Evangelio de Adviento» completo, ingrese en este enlace.
Lea Lucas 1:39-56
La primera actividad registrada de María durante su embarazo fue visitar a su prima Elisabet. Ambas mujeres recibieron un embarazo milagroso, y Lucas enlaza sus historias para que las leamos como una sola unidad narrativa. Esto nos recuerda que las experiencias personales de estas dos familias están integradas en la misma historia de redención.
Algunos ven ecos de Segunda de Samuel 6 en la visita de María a Elisabet. En ese pasaje leemos que el Arca del Pacto permaneció en la región montañosa de Judea durante tres meses; que David se preguntaba: «¿Cómo podrá venir a mí el arca del Señor?» (v. 9, NBLA); y que David acabó saltando y danzando en su presencia (véase también Lucas 1:39,41,43,56). Estas similitudes llevaron a muchos padres fundadores de la iglesia a considerar que el Arca del Pacto (que representaba la presencia de Dios) prefiguraba en cierto modo a María (que llevaba al Hijo de Dios en su propio vientre). La presencia del Señor, que una vez cubrió el arca en el tabernáculo (Éxodo 40:35), ahora había venido a reposar sobre una humilde virgen (Lucas 1:35). María es honrada a lo largo de la historia de la Iglesia porque la Encarnación comenzó dentro de ella.
María recibió esta bendición bendiciendo a Dios. Su cántico de alabanza expresa la gratitud por el favor de Dios (vv. 47-49), pero inmediatamente amplía su alcance para describir la misericordia de Dios hacia todos los que le temen (v. 50). Retoma muchos temas bíblicos, mostrando que los actos de Dios hacia ella están en continuidad con la gran narrativa bíblica. Dios no solo ha hecho grandes cosas por una mujer, sino que ha cumplido su promesa de rescatar a su pueblo de la opresión.
El cántico de María fue también profético. Al declarar los actos poderosos de Dios, utilizó de forma exclusivamente el tiempo pretérito perfecto: ha hecho proezas, ha esparcido a los soberbios, ha exaltado a los humildes. La llegada de Jesús garantiza la victoria de Dios. Aunque todavía no la veamos en su plenitud, Dios ya ha asegurado nuestra salvación y la redención de nuestro mundo.
Aunque el papel de María es único, es un ejemplo para todos los cristianos. Podemos imitar su respuesta de adoración y esperanza a las promesas de Dios, incluso cuando parezcan invisibles. También podemos recordar su cántico como la demostración del cumplimiento de la misma promesa que ella proclama: los humildes serán exaltados (vv. 48, 52). Dios la eligió a ella, una joven pobre y desconocida, para llevar la bendición y la presencia del Mesías. Este privilegio comienza con María, pero le pertenece a todos los que temen a Dios, a todos los que tienen hambre y sed de justicia.
Hannah King es sacerdote y escritora en la Iglesia Anglicana de Norteamérica. Trabaja como pastora asociada en la iglesia Village en Greenville, Carolina del Sur.
Traducción por Sofía Castillo.
Edición en español por Livia Giselle Seidel.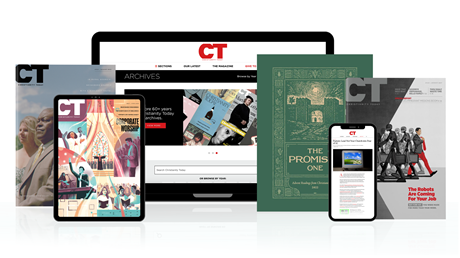 Subscribe to Christianity Today and get access to this article plus 65+ years of archives.
Home delivery of CT magazine
Complete access to articles on ChristianityToday.com
Over 120 years of magazine archives plus full access to all of CT's online archives
Subscribe Now
Una promesa de concepción
Una promesa de concepción