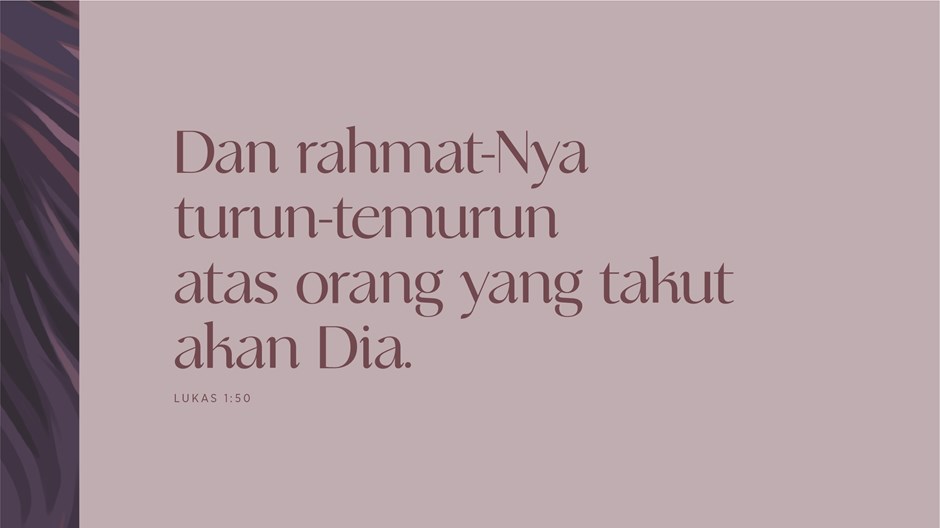 Untuk mengunduh kumpulan renungan "Berita Injil di Masa Adven," klik di sini.
Baca Lukas 1:39–56
Aktivitas pertama Maria yang tercatat selama kehamilannya adalah mengunjungi sepupunya, Elisabet. Kedua wanita itu adalah penerima janji kehamilan yang ajaib, dan Lukas mengaitkan kisah mereka agar kita bisa membacanya sebagai satu kesatuan narasi.
Ini mengingatkan kita bahwa pengalaman pribadi kedua keluarga ini terjalin dalam kisah penebusan yang lebih besar.
Beberapa orang melihat gema dari 2 Samuel 6 dalam kunjungan Maria ke Elisabet. Pada perikop itu, kita membaca tentang tabut perjanjian yang ada di perbukitan Yudea selama 3 bulan; dan Daud bertanya, "Bagaimana tabut TUHAN itu dapat sampai kepadaku?" (ay. 9); lalu David akhirnya melompat dan menari di hadapan tabut perjanjian (lihat juga Luk. 1:39, 41, 43, 56). Kesamaan-kesamaan ini membuat para bapa gereja memandang tabut perjanjian (yang melambangkan kehadiran Allah) dalam beberapa hal menggambarkan Maria (yang mengandung Anak Allah di dalam rahimnya). Kehadiran Tuhan yang dulu menaungi tabut di Kemah Suci (Kel. 40:35) kini turun ke atas seorang perawan (Luk. 1:35).
Maria dihormati di sepanjang sejarah gereja karena Inkarnasi dimulai di dalam dirinya.
Maria menerima berkat ini dengan mengembalikan berkat kepada Tuhan. Nyanyian pujiannya mengekspresikan rasa syukur atas kemurahan Tuhan (ay. 47–49), namun kemudian ia segera memperluas cakupannya untuk menggambarkan belas kasihan Allah kepada semua orang yang takut akan Dia (ay. 50). Maria mengikhtisarkan banyak tema Kitab Suci, yang mengilustrasikan bahwa tindakan Allah pada dirinya berkesinambungan dengan narasi agung yang alkitabiah. Tuhan tidak hanya melakukan hal-hal besar untuk satu wanita saja, melainkan Ia memenuhi janji-Nya untuk menyelamatkan umat-Nya dari penindasan.
Nyanyian Maria juga bersifat nubuatan. Ketika mendeklarasikan karya-karya Tuhan yang besar, ia khusus menggunakan bentuk lampau (dalam bahasa aslinya): Ia telah memperlihatkan kuasa-Nya, Ia telah mencerai-beraikan orang-orang yang congkak hatinya, Ia telah meninggikan orang-orang yang rendah. Kedatangan Yesus menjamin kemenangan Allah. Meski kita belum melihat sepenuhnya, Tuhan telah menjamin keselamatan kita dan pembaruan dunia kita.
Meski peran Maria unik, ia adalah teladan bagi semua orang Kristen. Kita bisa meneladani responsnya yang penuh penyembahan dan harapan terhadap janji-janji Allah, bahkan ketika janji-janji itu tidak terlihat. Kita juga bisa mengingat dia sebagai perwujudan dari janji yang ia nyatakan: yang rendah akan ditinggikan (ay. 48, 52). Tuhan memilih dia, seorang gadis miskin dan tidak penting, untuk membawa berkat dan kehadiran Mesias. Hak istimewa ini dimulai dari Maria, tetapi menjadi milik semua orang yang takut akan Tuhan, semua orang yang lapar dan haus akan kebenaran.
Hannah King adalah seorang imam dan penulis di Anglican Church, Amerika Utara. Ia melayani sebagai pendeta di Village Church di Greenville, Carolina Selatan.
Diterjemahkan oleh: Fanni Leets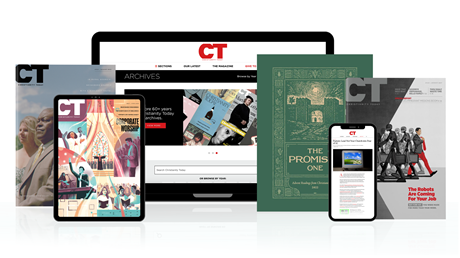 Subscribe to Christianity Today and get access to this article plus 65+ years of archives.
Home delivery of CT magazine
Complete access to articles on ChristianityToday.com
Over 120 years of magazine archives plus full access to all of CT's online archives
Subscribe Now
Janji Kehamilan yang Ajaib
Janji Kehamilan yang Ajaib