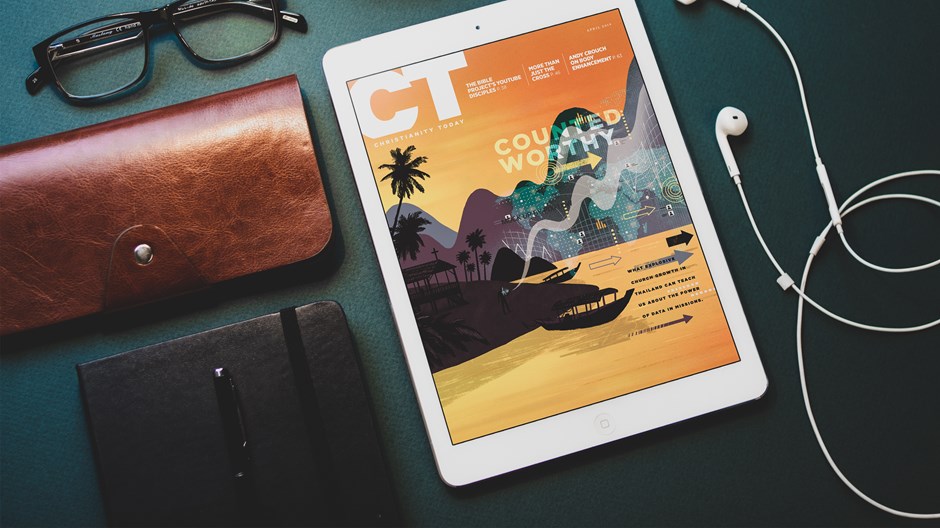 What an encouraging read on the church in Thailand growing. Been praying for revival in Thailand for over 20 years. Thank you, Lord!
@eddiebyun
This article would have warmed the heart of the late Donald A. McGavran, founder of the School of World Mission and Institute of Church Growth at Fuller Theological Seminary. He emphasized the keeping of accurate church statistics ("shepherds count their sheep" was a mantra of his), and the setting of goals ("a church in every village") was one of his strong emphases. This article portrays how applying these principles can lead to amazing church growth. I was moved by the fact that in the past, church growth in Thailand was agonizingly slow, but now, through an indigenous church movement, it is amazingly rapid. The news from Cambodia was also encouraging. May the Holy Spirit continue to raise up movements like these.
Leonard Tuggy
Naperville, IL
I grew up as a missionary kid in Japan in the 1950s and early 1960s. I spent the last 17 years prior to retirement working with organizations in the area of organizational effectiveness, quality, strategic planning, processes, and identifying key performance indicators. Your article showed the importance of measuring performance not only to know the current status but, more importantly, to show if there is improvement. The best organizations have linked their performance indicators to their strategic plan, if they have one. Peter Drucker, called the "inventor of modern management," stated, "What gets measured gets managed." Your article is a confirmation of his statement.
Jim Youngquist
Suntree (Melbourne), FL
It's immoral and sinful to think that religious freedom only pertains to Christians. We freely love Christ, because somewhere along the way we understood that he loves us. We should give everyone that same opportunity.
@IvanLandJr
This reminds me that we have to rely on God's strength to forgive and trust that he alone knows what is best for us despite our feelings. I've delayed or withdrawn forgiveness because I never feel like it, but God calls us to forgive over and over as he did to us. He wants us to forgive and so much so that it becomes second nature.
Leah Kerr
Buffalo, NY
I'm delighted to hear about the birth of the Logos Institute. My time in St Andrews from 1998–2001 when I pursued a PhD in theology there was enriched considerably by the growing interdisciplinary interactions between theologians, biblical scholars, and philosophers. I'm glad to hear that this trajectory has increased, become solidified, and is now being attached to the great problems of our world.
Todd Pokrifka
Pasadena, CA
I enjoyed Mark DeMoss's reflection on his work in public relations for many churches and Christian organizations. As a long-time PR pro (including for a Christian NGO) and PR educator, I would add that PR and Christianity are often misunderstood as image and what one says when, in fact, both are about relationship and what is in one's heart.
Tim Penning
Spring Lake, MI
This article reminded me that the way people view Christ is dependent on me, not the church alone.
@Tinraven326
This is a very insightful piece from @ahc in the latest edition of @CTmagazine on #transhumanism. Careful thinking among Christians around how to react to the ideas and innovations in this area will be vital in years to come.
@careforni
Good thoughts per usual from @ahc on two recent books on transhumanism and how to think Christocentrically about it.
@rachaelstarke
I've long admired the work of MIT scientist @RosalindPicard. Strong religious beliefs are less common in our top universities than in the general public. But truly uncommon (in my experience) is forthright discussion of such beliefs.
@NAChristakis
So grateful for this woman's testimony as a fellow MIT alumnus. It was at MIT during the early '70s that the gospel, through Park Street Church, had a powerful influence on my life. I was in a master's program studying aeronautics and astronautics. After graduating, I helped found the US Center for World Mission and later went to serve in India as a missionary.
Bruce Graham
Pasadena, CA
I love the testimonies! It is one of the first articles I read, and I often share the stories in my preaching. Thanks for the diversity and excellence of these stories.
Kris Vos
Lake Worth, FL
Have something to add about this? See something we missed? Share your feedback here.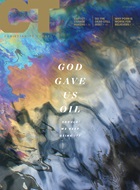 This article is from the June 2019 issue.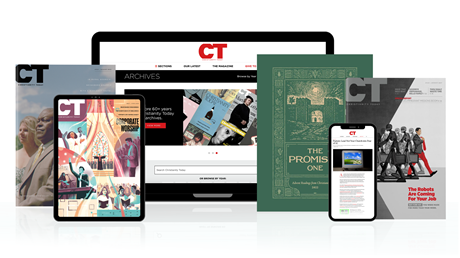 Annual & Monthly subscriptions available.
Print & Digital Issues of CT magazine
Complete access to every article on ChristianityToday.com
Unlimited access to 65+ years of CT's online archives
Member-only special issues
Subscribe
Reply All
Reply All