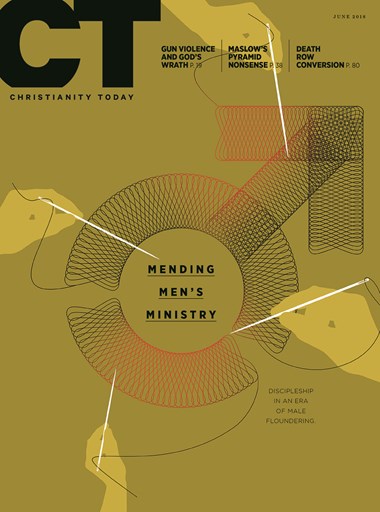 Read CT anywhere you go.
Subscribers have full access to CT's digital archives, including special issues. Download a PDF of this issue, or browse individual articles below.
About This Issue
This issue assesses the state of men's ministry at a cultural moment when manhood seems increasingly difficult to define and male leaders are dominating headlines for the wrong reasons. CT is no newcomer to this subject, and each time we broach it we find new challenges for churches trying to reach men—challenges even more pressing today in the face of an epidemic of male loneliness. The good news: Many experts see this as an opportunity to rediscover overlooked ways the Bible speaks uniquely to men and male relationships.