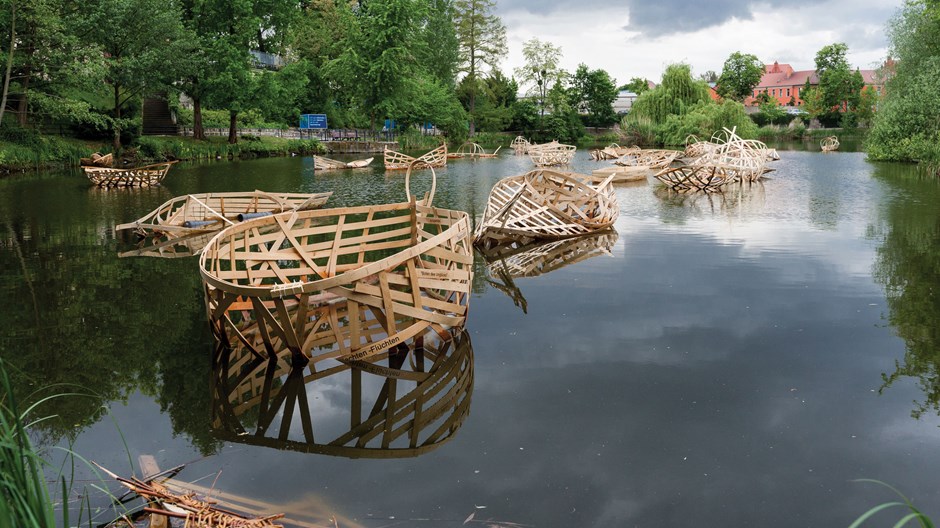 Image: Martin Jehmichen / Courtesy of Reformationsjubilaum 2017
As a young man, Martin Luther had a persistent, obsessive fear that he was cast out from God's grace and that it was his own fault. He saw himself as a figurative refugee from the love of God. "My sin lay heavy night and day," he wrote.
Later, he would lament, "To be convinced in our hearts that we have forgiveness of sins and peace with God by grace alone is the hardest thing."
Then, after nailing his 95 Theses to the door of All Saints Church in Wittenberg on October 31, 1517, Luther became an actual refugee from his homeland. Roman Catholic leaders were seeking his life, and he was forced to flee and hide.
Five hundred years later, the Reformer and German icon is strikingly relevant for the issues facing Germany today. Millions of Germans feel attached to Luther and, to many of them, his example urges their country to welcome refugees.
"Luther was so human," said Markus Ziener, a veteran journalist with the influential German newspaper Handelsblatt who now teaches at a university in Berlin. "Because he struggled, the rest of us who struggle can identify with him and find him very approachable," Ziener said.
Luther's quest for the grace of God led him to study theology, the Bible, and the writings of Augustine, and he met a merciful Christ he couldn't wait to tell others about.
So when Luther wrote his 95 Theses, he was driven by a few simple, democratic ideas—for example, that the grace of God is available to every believer and that everyone is equally free to access that grace through faith. Because they were already assured of God's love through his unmerited grace, Christians were then to help others in need. According to Luther, "God does not need your good works, but your neighbor does."
Germans are talking a lot about Luther and openness these days, as the country has welcomed 1.4 million refugees since 2015. That year alone, some 1 million immigrants, mostly from the Middle East, entered Germany. Since then, the numbers have dropped to around 200,000 a year because Turkey has tightened its borders. But on the 500th anniversary of the Reformation, many Germans are interpreting Luther's vision as a call to continue offering safe haven to refugees.
Living Luther's Legacy
A dedication to the gospel was central to Luther's theological development. His focus on taking Scripture seriously influences Protestants in Germany today. For example, Matthew 25:35 is a driver for Germans like H. C. Volker Faigle, former chaplain to the German Parliament and a Berliner with tireless energy that defies his autumnal years.
Faigle served as EKD (the 23-million-member Evangelical Church of Germany) ambassador to both Germany and the European Union, served as chaplain to the German Parliament, and counts leaders like Chancellor Angela Merkel and South Africa's Bishop Desmond Tutu as friends. Most recently, Faigle completed a three-year stint heading the church council of the Berliner Dom—commonly called the Cathedral—Berlin's largest church, which welcomes 1,500 daily visitors.
We're a church of immigrants. Germany would not exist without immigration.
Faigle believes Matthew 25 is an essential lesson that Luther wanted everyone to learn and sees obvious application for immigration questions in Germany and elsewhere. "Luther reminds us of the verse in Matthew: 'I was a stranger, and you invited me in.' So we need to apply that message to welcoming refugees," Faigle said in an interview. "Luther is very present in Germany today. He was the father of our democracy. He believed each of us to be a free person, subject only to the will of God, and that this is offered to everyone. And because of this, you will serve others."
Faigle also sees the spirit of Luther in Chancellor Merkel as she has become "Mama Merkel" to the refugees in Germany. "Here you can now see her Christian background," Faigle asserted. "She said, 'These people suffer, and we are a free society. We are going to help.' The dignity of the human being is sacred. If a person is facing persecution, then the German thinking is we have to take them in."
Faigle explained that standard visa requirements "went out the window" as Merkel opened the doors wide. "What she did was totally illegal," he said. "But our church begged her to do it from the beginning."
Not everyone is pleased with Merkel's stance. Conservative critics worry the vetting isn't strong enough. Erika Steinbach, a longtime lawmaker in Merkel's Christian Democratic Union party, resigned in January in protest of the chancellor's open-door immigration policy.
But "the majority of those in Parliament are driven by Christian values, and the government says, 'Yes, we need religious values,' " said Faigle, drawing on observations during his time as the Parliament chaplain. Although separation of church and state is a guiding policy in Germany, the government is helping to fund Reformation celebrations. "We want people to exercise religion as long as it is in line with the free democratic principles of Germany," Faigle said.
Reformation in the Limelight
Faigle believes the media coverage of the festivities is helping remind Germans of Christian values and responsibilities. He is encouraged that "many stories are about what role Luther played in our German society."
David Rising, chief correspondent for the Associated Press in Berlin, noted that the immigration debate in Germany, which reached a fever pitch in 2015, has greatly abated. Polls showed Merkel leading in the chancellor's race going into this month's national elections. Conversely, support for Germany's right-wing opposition to immigration—the AFD (Alternative for Germany) party—has dropped to only about 10 percent.
But division remains over the perceived dangers of granting asylum to refugees from the Middle East. More than half of Germans expressed doubts that the country could successfully handle such an influx, according to a 2016 poll by public broadcaster ZDF Television. Still, some 57 percent of respondents said they didn't think putting an upper limit on immigration would work either.
Regardless, Faigle believes Luther himself approved of churches granting asylum to refugees, and he points to a 1517 tract by Luther (published before his theses) titled Tractatulusde his qui ad ecclesias confugiunt—in English, Of Those Who Came to the Churches. In the tract, Luther writes about churches' responsibility for those seeking sanctuary and protection.
"Churches also play a role when it comes to helping in cases of imminent deportations of refugees because they are allowed to give them church asylum," said Desirée Weber, who serves child refugees with Save the Children Germany. "We know of 321 cases of church asylum with, all in all, 539 people."
In that vein, the Berliner Dom is heavily involved in helping refugees, driven by what they see as Luther's mandate. Cathedral leaders set up cubicle housing on their grounds for more than 45 refugees. After the government raised concerns about refugee security, the church shifted an equivalent amount of funding to other, more secure refugee centers.
Refugee Focus at Reformation 500
The Reformation 500 celebration reached its peak this summer in Wittenberg, the town where Luther preached and nailed his theses to the church door. Gerhard Robbers, chairman of the Reformation 2017 steering committee, is proud that the festival saw fit to place refugees front and center at the event.
"Refugees are a main topic throughout the Reformation anniversary," Robbers said. The events included daily discussion forums on refugees, and the Wittenberg exhibition is built around weekly themes including justice, human rights, peace, and other topics in which refugees take center stage.
The Wittenberg exhibition, which lasts from May to September and spreads throughout the 1,000-year-old town, drew more than 100,000 visitors on its opening weekend. It is punctuated by seven "Gates of Freedom" architectural installations within the city, including one with sculptures of refugee boats on the city's Swan Pond.
Visitors stroll around the pond where the flimsy wooden frames of several boats float on the water in various states of disrepair. The sign-guided tour invites visitors to reflect on a world full of injustice and violence and asks what our response should be.
Meanwhile, at another gate labeled Globalization and One-World Unity, the architectural metaphor is the Church of Light, an A-framed chapel made of translucent material. Overseeing that exhibit is Rudolf Wenz, a Wittenberg psychotherapist who counsels a different kind of outcast: drug and alcohol addicts in detox and recovery. He takes issue with the framing of today's people movements as a "refugee crisis."
"What crisis? Why is it a crisis?" Wenz said. "The only crisis is the old people need to get out of the way and let the young people come in. We need them. Germany has always been a country of outsiders. After [World War II], we brought in, what, four million refugees? No one said that was too many too soon."
Wenz chose to volunteer for Luther 500 events because his EKD church sponsored an exhibit and he wanted to help. "Our Church of Light symbolizes the light of Christ and his openness to all," Wenz said. "Christ said, 'Come unto me.' He did not discriminate. So our church is a place to sit and meditate, or simply to come in out of the rain."
A Nation of Immigrants
Germany is a nation of immigrants that defies a monolithic ethnic profile, and pastor Stephan Kienberger likes to point this out. Kienberger, who grew up in the United States but is the son of German parents, leads American Church in Berlin, a historic international church that embraces both Lutheran and Reformed theology.
"We're a church of immigrants," he said. "Germany would not exist without immigration." He recalls how a woman he knows once told him she was for immigrants but that "these [Muslims] are the wrong kinds of immigrants." He reminded her that Germany has a high number of Muslims already—4.7 million according to current figures—and that Muslims were nothing new for Germany.
"There is this myth in Germany," Kienberger said, "that there is some sort of essential 'Germanness.' It is bunk. Germany has been a mixed bag for quite some time." According to a 2015 report by international consulting group A. T. Kearney, rather than cut back on its intake of refugees, Germany must double its current intake to maintain its current population and keep its economic engine healthy in the coming decades.
Some refugees have attended services in American Church. Kienberger recalled one Iraqi woman and her daughter who had fled their country. "She is open to Christianity, and she wants to start life anew," he said. "She speaks English, so she came here. This congregation has always been open and welcoming to refugees here. Also, we have some recent converts from Egypt, so we have some Arabic speakers who can help with any refugees who want to learn more."
American Church has held fundraisers for refugees and the congregation has volunteered at intake centers, working mostly with Syrians. The church is also one of 140 distribution centers for Berlin Table, a food-distribution network that helps feed refugees. Kienberger's church alone provides food for more than 100 individuals, many of them refugees.
"I have really been impressed with this church and its advocacy," Kienberger said. "This congregation exemplifies the best of Protestant liberalism. It has always worked with those seeking asylum and immigrants."
Kienberger believes that the national focus on the Reformation is helping to drive that mission. "It is affecting everything," he said, especially attitudes toward immigration. "This openness to the world reflects a more progressive, outward-looking Protestantism. And it is an outgrowth of the Reformation theme."
It also serves an evangelistic purpose. When so many people helping refugees are Christians, it shows Iraqi and Afghani immigrants that Christians are not "of the devil," as they have been taught. And for many German Christians, there is great hope that Luther's message of God's free grace will eventually win out over the clash of cultures that has always been a part of welcoming immigrants—in Germany and around the globe.
"The Reformation has become now a world church," Kienberger said. "There are people all over the world now who call themselves Lutherans."
Jim Willis is professor emeritus of journalism at Azusa Pacific University and the author of 16 books on history and the media. He holds a PhD from the University of Missouri, attended Dallas Theological Seminary, and is a frequent lecturer in Germany.
Was this article helpful? Did we miss something? Let us know here.
Have something to add about this? See something we missed? Share your feedback here.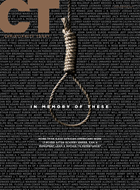 This article is from the September 2017 issue.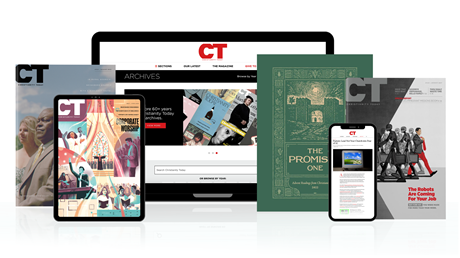 Annual & Monthly subscriptions available.
Print & Digital Issues of CT magazine
Complete access to every article on ChristianityToday.com
Unlimited access to 65+ years of CT's online archives
Member-only special issues
Subscribe
Germans Are Welcoming Refugees as a Way to Honor Luther's Legacy
Germans Are Welcoming Refugees as a Way to Honor Luther's Legacy