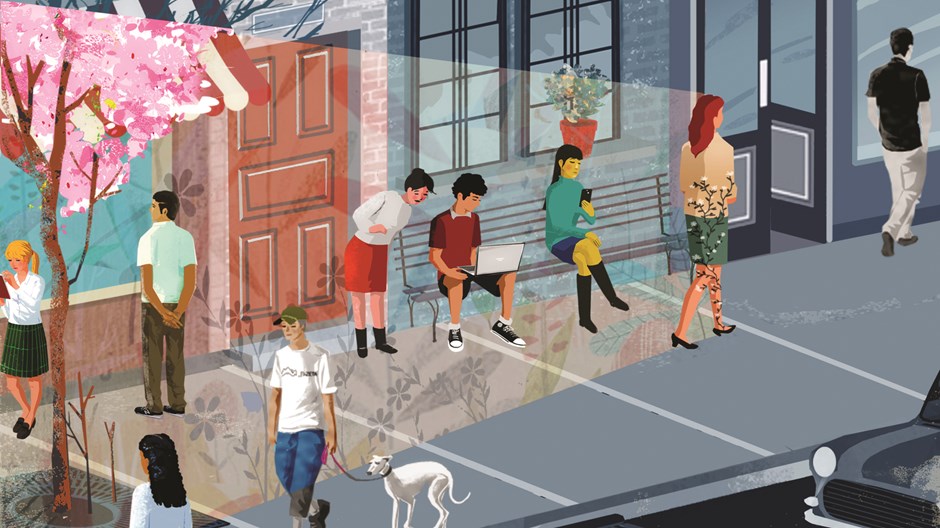 Image: Eva Vazquez
One crisp fall morning, I watched my son's first-grade soccer team attempt to play soccer. Many of his teammates had not played the game before that season. Even a few weeks in, the young athletes were struggling.
While watching, I thought back to their practice earlier in the week and found myself intrigued. During practice, they had executed drills without any problems. They had dribbled, taken shots, and even passed the ball to one another. They looked like they could play soccer—but their practice did not translate into the ability to play a real, live game.
I began to wonder: Why was there such a disconnect between the practice and the game? Were their practices really preparing them to play the game of soccer?
Then I began to think of our churches and ask similar questions. Like my son's soccer team, don't we sometimes experience a disconnect between real life and what we "practice" at church? Are Sunday school classes, small groups, and spiritual disciplines the equivalent of ineffectual soccer drills? Perhaps, even when Sunday school classes are full, small groups well attended, and spiritual disciplines regularly practiced, these practices are not helping us know how to love God and our neighbors in the nitty-gritty of real life.
Vertical and Horizontal
These are the kinds of questions Kyle David Bennett asks in Practices of Love: Spiritual Disciplines for the Life of the World. Bennett, a professor of philosophy and director of The Spirituality and Leadership Institute for Young Leaders at Caldwell University, is eager to show believers what it looks like to follow Jesus on the ground. Bennett believes that spiritual disciplines are supposed to help us as we seek to follow Jesus, but he is deeply concerned that spiritual disciplines, as practiced today, actually keep us from living as Jesus would have us live.
For most of us, spiritual disciplines are primarily about our vertical relationship with God. As we do them, according to Bennett, we are often driven most fundamentally by a desire to feel his presence more closely. And we usually practice them first and foremost as individuals, wanting to help our personal relationships with God.
At least that's how Bennett approached his practice of spiritual disciplines until he read Isaiah 58. In this passage, God tells the Israelites that they are being selfish: While they are fasting to demonstrate their love of God, they are neglecting to love those around them. In the face of a passage so clearly emphasizing the horizontal dimensions of practices like prayer and fasting, Bennett found himself questioning his vertical approach to spiritual disciplines. Likewise, he invites us to consider our own approach—are we, like the Israelites, unwittingly being selfish as we pray, fast, and read Scripture? Have we ignored the horizontal dimensions of these practices?
When we look both at Scripture and at our forefathers in the Christian faith, Bennett argues, we find that spiritual disciplines "were not really practiced for us at all. Rather, they were practiced for others. They were practiced to help and benefit others. They were seen as acts of love toward one's neighbor that bring life and health and vitality to the world."
Seen in this light, spiritual disciplines are not a random assortment of practices performed whenever we sense the need for a quick spiritual fix. To return to our soccer analogy, these drills should be preparing us to love God and neighbor in the everyday realities of life. Taken together, such practices are part of an integrated way of life, the way of Jesus.
Sabbath for Others
To look more closely at this way of life, consider the spiritual discipline of Sabbath. Bennett describes how we can practice Sabbath rest in ways that actually hurt our neighbor. One pitfall is equating rest with laziness. When we think of Sabbath rest as vegging out (perhaps as an occasion to binge-watch a favorite show), we are practicing a selfish, malformed version of rest that gives no thought to what our neighbor needs. Another temptation is what Bennett calls "otherworking," as in substituting one form of work for another—when, for example, we physically leave our workplace but bring work home, or when we take a break from paid work but use that break to accomplish other tasks. These forms of "rest" are neither restful nor oriented toward our neighbor's welfare.
But when we look at the biblical commands related to Sabbath, we see a clear emphasis on loving our neighbor. We receive the gift of rest from God, to be sure, but also a command to extend that rest to those who could not otherwise receive it—those who have to work, those who have less power, those contemporary equivalents of the children, slaves, and resident aliens mentioned in the original commandments (Deut. 5:14, Ex. 23:12).
Bennett takes this exploration of Sabbath one step further, noting that Sabbath keeping is not a strange act to practice once a week but an essential gateway to loving God and neighbor all week long. Keeping the Sabbath is about stepping back from our own activity to become more attentive to God's kingdom, more aware of how God is at work in the world and in our lives, and more alert to the ways we can love our neighbors. As we practice the Sabbath each week, Bennett writes, God can help us see more clearly "where God is at work in our lives and where we can be more responsive" every day of the week.
Practices of Love applies a similar lens to a range of disciplines, dedicating chapters to simplicity, meditation, fasting and feasting, solitude, silence, and service. In each chapter, Bennett works to reconnect the vertical and horizontal dimensions of the practice. In one sense, this book can be seen as part of a trend—think of Tish Harrison Warren's Liturgy of the Ordinary: Sacred Practices in Everyday Life, Trillia Newbell's Enjoy: Finding the Freedom to Delight in God's Daily Gifts, or Julie Canlis's A Theology of the Ordinary—toward reclaiming the importance of the ordinary in our lives. Bennett contributes to the conversation with his emphasis on spiritual disciplines and his consistent reminder that loving our neighbor as ourselves is an essential part of the daily call to follow Jesus.
God at Work
While I agree with Bennett that our practice of spiritual disciplines in recent decades has prioritized the vertical over the horizontal, we shouldn't forget that to love our neighbor, we have to depend on the redeeming and sanctifying love of God in Christ. The disciplines themselves do not empower us to love our neighbor, nor can they sanctify us. For that we need the Holy Spirit.
At times, Bennett's emphasis on the importance of spiritual practices can imply that the practices themselves will change us and change the world. He writes, for instance, that "the disciplines are unique, alternative ways of doing basic, daily activities that Christians have deliberately practiced in order to change their lives." Elsewhere, he claims, "I believe we can love our neighbor and bring life to the world through simple changes in our habits and practices." This puts great weight on our own capacity to undertake these disciplines—and on the disciplines themselves to usher in the radical changes we want to see.
I would suggest reading Bennett's book in one hand while holding this passage from C. S. Lewis's Mere Christianity in the other:
An ordinary simple Christian kneels down to say his prayers. He is trying to get into touch with God. But if he is a Christian he knows that what is prompting him to pray is also God: God, so to speak, inside him. But he also knows that all his real knowledge of God comes through Christ, the Man who was God—that Christ is standing beside him, helping him to pray, praying for him. You see what is happening. God is the thing to which he is praying—the goal he is trying to reach. God is also the thing inside him which is pushing him on—the motive power. God is also the road or bridge along which he is being pushed to that goal. So that the whole threefold life of the three-personal Being is actually going on in that ordinary little bedroom where an ordinary man is saying his prayers.
We can apply this Trinitarian framework to every discipline—whether we are praying or fasting, keeping the Sabbath or remaining in solitude, we have the extraordinary gift of never having to rely on our own strength, commitment, or passion. Whether we are aware of it or not, God is the one prompting us, the one interceding for us, the one receiving and sanctifying what we offer, and the one sanctifying us through the whole process. It's not the disciplines themselves but God at work through them that enables us to love him and love our neighbor more and more.
As in soccer, so in the Christian life: It's not just about having the right drills and practicing them over and over again. The drills are supposed to prepare us for playing the game. As Bennett so helpfully reminds us, the disciplines we practice prepare us to love God and love our neighbor. And as Lewis further reminds us, God is at work in us through these disciplines. By his grace, God draws us to himself through these practices. And by that same grace he shapes us so that in the course of everyday life, we might more fully love the Lord our God with all our heart, soul, strength, and mind—and love our neighbor as ourselves.
Kristen Deede Johnson is associate professor of theology and Christian formation at Western Theological Seminary in Holland, Michigan. She is coauthor of The Justice Calling: Where Passion Meets Perseverance (Brazos).
Do you agree? Is this missing something? Share your feedback here.
Have something to add about this? See something we missed? Share your feedback here.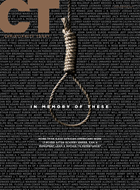 This article is from the September 2017 issue.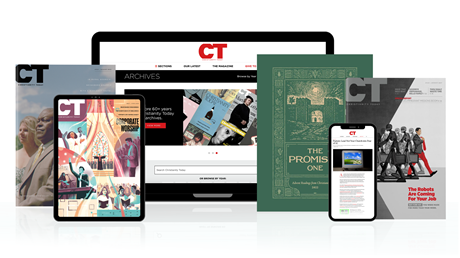 Annual & Monthly subscriptions available.
Print & Digital Issues of CT magazine
Complete access to every article on ChristianityToday.com
Unlimited access to 65+ years of CT's online archives
Member-only special issues
Subscribe
Are We Missing the Point of Spiritual Disciplines?
Are We Missing the Point of Spiritual Disciplines?