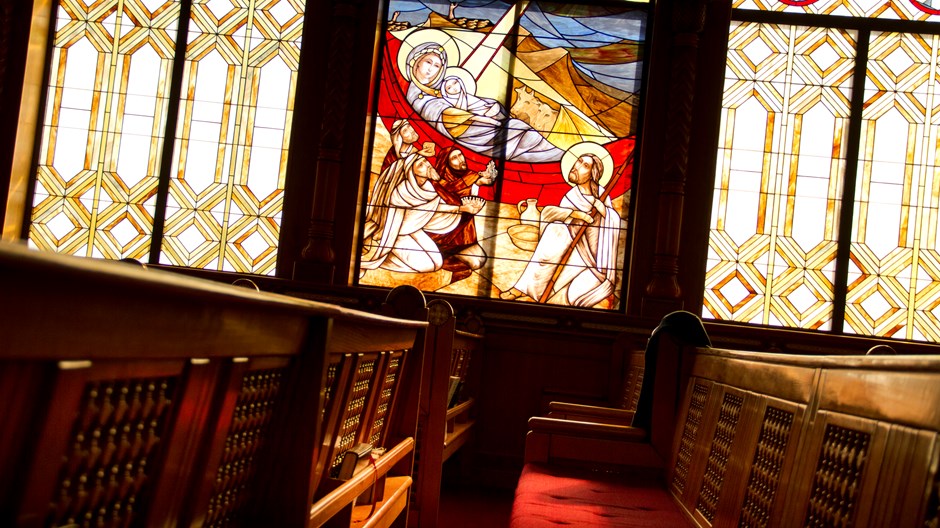 Egypt's top Anglican leader is accusing its top evangelical leader of attempting a "hostile takeover" to prevent Egyptian Anglicans from achieving state recognition as an independent national church.
The dispute first surfaced in 2001, but this past summer Egypt's High Administrative Court ruled against Anglican independence. This means the Anglican Diocese of Egypt must function as a full member of the Protestant Churches of Egypt (PCE).
Representing 18 denominations, the umbrella group coordinates the registration of marriages, deaths, property ownership, visas, and other legal—but not doctrinal—matters.
"The most important thing for me is the unity of the Protestant community," said Andrea Zaki, president of the PCE and a Presbyterian pastor. "I don't want it to be divided. This would weaken Protestants, and not develop the strengths we have."
The Anglicans originally filed their case against the Egyptian government. The PCE says soon after, the court obliged them to join as defendants in the Anglican effort at independence.
After the June 2016 ruling, Anglican bishop Mouneer Anis filed a new suit in a lower court. Zaki followed up with key Egyptian agencies to apply the ruling, and the Ministry of Interior informed the Anglican diocese in September that it needed PCE approval for a visa application for an overseas worker.
At a December court hearing, Anglican attorneys addressed procedural faults in the June ruling. That court did not address their petition for the Egyptian president to recognize their denomination as independent, as they believe the law gives him the right to do.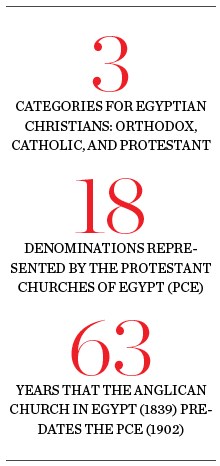 "We were in Egypt before the Protestant church formed," said Anis, one of the top leaders among conservative Anglicans in the Global South. When he took office in 2000, the Ministry of Interior ratified his documents; this continued until September 2016, after the PCE asked the ministry to stop.
Anis believes the PCE is motivated by "fear" that, if Anglicans gain direct recognition from the government as an independent national church, other Protestant groups in Egypt will follow suit. This would undermine the PCE's identity as an official umbrella group.
He said a previous bishop attended PCE meetings, but the broader church did not authorize a formal affiliation. Anis met personally with Zaki last spring, offering a memorandum of understanding to resolve their differences. But Zaki would not accept it.
"It is a power play," said Anis, who branded the PCE's actions as a "hostile takeover" in an interview with Anglican Communion News Service. "I cannot force my people to join the PCE. We should not let court cases control our relations."
The PCE has produced documents from 1944 that show the Anglican Church received permission from the PCE to record marriages, using PCE registry slips. The PCE claims these and other documents establish that the Anglican Church has in fact been an implicit member of the PCE for years.
The dispute is complicated because between 1882 and 1956, British forces governed Egypt and expatriate Church of England clergy served as priests in Anglican parishes throughout Egypt. After the British withdrew, these churches became independent of the Church of England.
The Egyptian Anglican diocese says it would never accept formal affiliation with the PCE due to affiliation with the Anglican Province of Jerusalem and the Middle East, created in 1976. Zaki disputes this view, noting that Ishaq Musaad, the Anglican bishop from 1974 to 1981, sought full affiliation and signed documents to do so. Anglican leaders say only the Jerusalem-based Province would have the authority to approve PCE affiliation for Egypt's Anglicans, and the Province has never done that.
Safwat al-Baiady, who led the PCE from 1997 until 2015, explained that the Anglican diocese affiliated with the PCE during the 1980s. "They were under pressure and asked [for] our help. The government was taking their properties after the English left. They needed recognition as an Egyptian church," he said. "The [PCE] council was initially opposed. But we needed to help a common church.
"If not for us, there would be no Anglican Church in Egypt."
Anglican relations with the PCE, which is dominated by Presbyterians, have also been strained by disagreements over church properties near the Suez Canal. Years ago, in amicable court proceedings, Anglicans regained control of Church of Our Savior from the Presbyterians. The fate of All Saints Ismailia has yet to be determined.
Under laws dating back to the Ottoman era, Egyptian churches and organizations are classified as either Orthodox, Catholic, or Protestant.
"We are almost 1,500 local churches, [with] almost 2 million Protestants. It gives us weight, strength, presence, and influence," said Zaki. "Keeping the unity of the Protestant churches is the issue for us; not to bring in the Anglicans and control them."
Heather Sharkey, author of American Evangelicals in Egypt, said this kind of dispute among Protestants is hard to find historically.
"In the past, Anglican and evangelical communities cooperated closely, even while remaining distinct and autonomous in practice," said the University of Pennsylvania professor. She said media coverage "makes it sound as though Anglicans are feeling an existential threat.
"Egyptian governments may prefer to work with a singular Protestant community, but there is a definite advantage for the Protestants themselves to present a united front toward the government," said Sharkey, citing how Egypt's diverse Jewish community once did likewise. "Unity can serve as a survival strategy."
Additional reporting by Jayson Casper in Cairo.
Have something to add about this? See something we missed? Share your feedback here.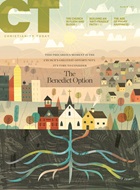 This article is from the March 2017 issue.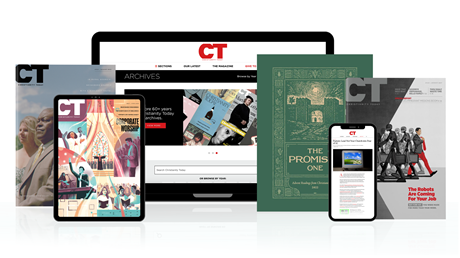 Annual & Monthly subscriptions available.
Print & Digital Issues of CT magazine
Complete access to every article on ChristianityToday.com
Unlimited access to 65+ years of CT's online archives
Member-only special issues
Subscribe
Egypt's Anglicans Face 'Existential Threat' … from Fellow Protestants
Egypt's Anglicans Face 'Existential Threat' … from ...