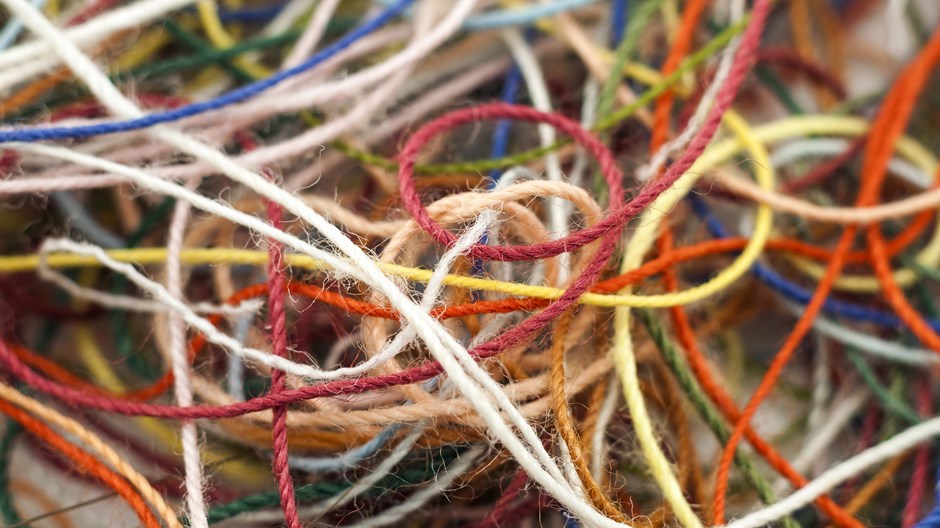 Image: Shutterstock
Nothing is simple about navigating our overlapping identities in contemporary life. In any given situation, we find ourselves torn between our public and private selves, our roles at home or at work, the different sides of our personalities. To be a responsible parent, we have to put our laissez-faire self to death. To be a good spouse, we may sacrifice some of our drive and ambition to succeed at work. As a responsible employee, we may not be the ever-present friend we once were.
The Crown, Netflix's recent miniseries about Queen Elizabeth's accession to the throne, highlights this universal reality in the unique life of the royals. Upon receiving news of the death of King George VI, Elizabeth's grandmother, the Queen Mother Mary, references the royal practice of exchanging one's surname for the last name "Regina," which simply means "queen."
"While you mourn your father, you must also mourn someone else, Elizabeth Mountbatten, for she has now been replaced by another person, Elizabeth Regina," the Queen Mother counsels her granddaughter. "The two Elizabeths will frequently be in conflict with one another, but the crown must win. Must always win."
Elizabeth learns what this means in the crisis surrounding Princess Margaret's ill-fated love affair with the divorced Captain Peter Townsend. Initially, Elizabeth promises to help her sister get married no matter the scandal. She realizes only later that to do so would violate her royal duties as the head of the Church of England. In that agonizing moment, Elizabeth can be a promise-keeping sister or a faithful queen—not both. And the crown must always win.
But what of the infinite God who pictures himself in multiple roles and names in Scripture? God is called a father (Deut. 32:6), a king (Isa. 33:22), a healer (Ex. 15:26), a warrior (Ex. 15:3), a bridegroom (Isa. 62:5), a gardener (Isa. 5:1–7), and so much more. Though he is not limited to his titles, God takes on a number of roles that depict the nature of his relationship to his creation. In these roles, we see his many attributes named in Scripture: justice, faithfulness, holiness, love, power, joy, eternality, and so on.
We may be tempted to imagine his life as much like ours, full of unresolved tension. As if God constantly had to balance his role as Father or King, merciful or holy. Or, we might "solve" the tension completely, concluding, "God is ultimately love and therefore without wrath." We might even suspect with dread that God isn't really gracious, but only an avenging judge. We wonder: When it comes to God, must the crown must always win?
Not according to the church's historic confession. Instead, on the basis of Scripture, church fathers like Irenaeus described the triune God as "simple and not composite . . . and wholly like and equal to himself." To say God is simple isn't to say he's easily understood or lacks mystery. It is to say he is not complex.
God is a spiritual, indivisible, and infinite being. He is not made up of various parts, with the mercy bit on the left of him and the justice bit to the right. When we talk about God's holiness, then, or his wisdom, we're not thinking of some piece of God, but the incomparably unique fullness of the one self-consistent God from a particular angle.
With God it is not a matter of love or justice, King or Father, but of one God in his fullness acting in perfect consistency with all that he is.
The gospel is the chief demonstration of his unity and simplicity. As the Father sends the Son in the Spirit to become incarnate, live out the kingdom of God, die in place of sinners, and rise again to new life, we see God's mercy is righteous, his love is holy, his power is good, his wisdom is gracious, and his glory is unchanging.
This is the beauty and comfort of God's singular nature. Unlike us, God is not conflicted or fractured. He is simply himself in all that he does. When our lives are stretched thin, we can cry out with the psalmist, "My times are in your hands" (Ps. 31:15) to a God who does not second-guess himself or equivocate between priorities.
In order to be the Father, God never has to take off the crown.
Derek Rishmawy is a doctoral student in systematic theology at Trinity Evangelical Divinity School.
Are we right about this? Off the mark? Share your feedback here.
Have something to add about this? See something we missed? Share your feedback here.
Confessing God
Confessing God attempts to understand who we are and how the world should be by looking at what the Bible says who God is.
Derek Rishmawy is a doctoral student in systematic theology at Trinity Evangelical Divinity School. He also writes at
derekzrishmawy.com
Previous Confessing God Columns: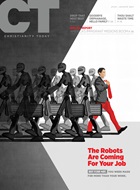 This article is from the Jul/Aug 2017 issue.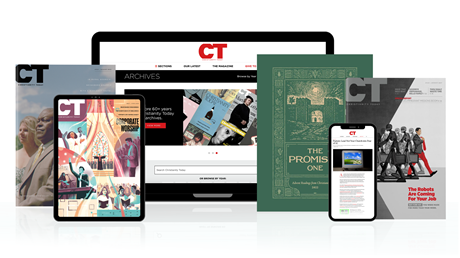 Subscribe to Christianity Today and get access to this article plus 65+ years of archives.
Home delivery of CT magazine
Complete access to articles on ChristianityToday.com
Over 120 years of magazine archives plus full access to all of CT's online archives
Subscribe Now
How God Keeps it Together
How God Keeps it Together