true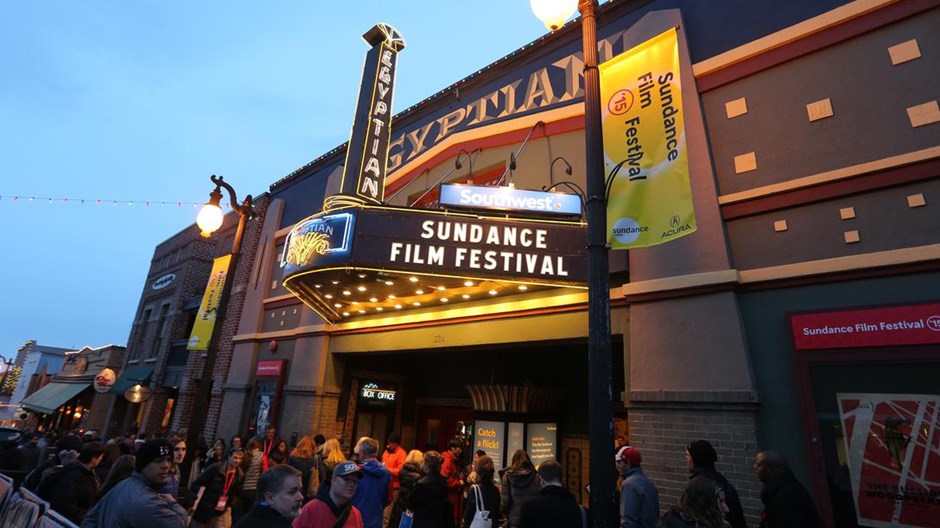 Image: Jemal Countess / Courtesy of Sundance Institute
Every January, Park City, Utah, hosts the biggest event in independent film: the Sundance Film Festival, founded by Robert Redford in 1978. Two hundred films are selected from thousands of entries to play at the festival. On a typical day at Sundance, a critic can see four movies or more—one day I fit in the Irish musical Sing Street, the drama Christine, the history-making premiere of The Birth of a Nation, and Holy Hell, a documentary about a cult. I spend my spare time sitting cross-legged on the ground in heated tents, writing reviews, waiting for the next movie.
At Sundance, you can also find the Windrider Forum, an educational experience that's taken place at the festival since 2005. This year, students from ten Christian institutions—universities like Taylor and George Fox, and graduate schools like longtime partner Fuller Seminary—are gathered in Park City. To open the program, Windrider hosts its own mini-festival, showcasing work by student filmmakers. Alumni of this Sundance-within-Sundance have gone on to receive six Oscar nominations in the past six years. Few of the films are self-consciously Christian, but they all fit into Windrider's guiding belief: movies are important, and it's crucial that we learn to talk well about the spiritual and religious questions they raise.
During the weeklong program, Windrider participants hear from directors with films playing at Sundance. This year, that includes Roger Ross Williams (Life, Animated), Kim Snyder (Newtown), Andrew Neel (Goat), Will Allen (Holy Hell), and Whit Stillman (Love & Friendship). Only one of these, the Jane Austen adaptation Love & Friendship, will likely be seen by your average American churchgoer. But Windrider participants embrace the range of films as an opportunity to talk, learn, and grow as Christian engagers of mainstream culture.
As far as I can tell, I am the only critic at Sundance—and at many festivals I attend—representing a Christian publication. The kind of filmmaking Sundance celebrates—films made without financial backing from a major studio—tends to attract filmmakers with an experimental, edgy sensibility that films like God's Not Dead, War Room, and Left Behind generally avoid.
Yet there are other Christian critics at the festival—Variety's chief film critic, Justin Chang, shows up for an interview at Windrider. And a few Christian filmmakers are doing industry-leading work. After the premiere of The Birth of a Nation, Nate Parker, its director, writer, and star, spoke eloquently of his Christian faith and how it leads him to fight for justice. At Sundance, his quest paid off, literally: the film sparked a bidding war and sold to Fox Searchlight for $17.5 million, the highest amount ever paid for a finished film at any festival in history.
The Limits of Good Taste
The badge that hangs from my neck all week proclaims my Christianity Today affiliation. Everyone's curious about what I do, most taking my obvious affiliation as permission to mention their own: "grew up in youth group," "lapsed Catholic," "pretty much agnostic," "don't really believe in organized religion." I answer a lot of questions. Do I only write about movies with religious elements? (No.) Do I have to look for "Christ figures" in every movie? (Definitely not.) Do my readers actually care about independent movies? (Some of them do.) Did I like Spotlight? (Yes!)
The Windrider Forum is not the only parallel event at Sundance looking to connect faith with film. I was also invited to speak to Into the Noise, a community of creative people and movie lovers who attend Sundance together and discuss the films as explorations of the human experience, informed by a Christian perspective.
Into the Noise draws a couple dozen moviegoers, older than your average Windrider participant. They spend an extended time before film screenings talking about making, experiencing, and understanding art with practitioners in town for the festival. The morning I speak, one person asks whether our quest to learn to watch films more skillfully can also cause unhealthy division in the church. Can those of us who love the church but don't love the movies that get marketed to churchgoers—the kind of Christians who go to Sundance, in other words—become just as divisive as those whose posture toward culture is condemnatory?
We talk about how having good taste doesn't make you a better Christian, and being interested in indie film and carefully crafted art doesn't make you holy—just as "supporting" the latest Christian blockbuster through buying a ticket doesn't move you up a notch in the Book of Life. Both of those preferences are just a clanging gong if they are not accompanied by two things: love and a renewed mind.
A renewed mind lets us critically assess the art that we engage and think about how it shapes us. Love bids us to care for and identify with others beyond the point of our own comfort—whether it's the character on screen, the filmmaker, or the guy in the next pew. Just as it's difficult to become a skilled filmmaker, it's difficult to become a skilled film-watcher.
Later on, I meet up with Ash Greyson, the gregarious CEO of Ribbow Media Group, whose marketing helped make the Christian-wish-fulfillment film God's Not Dead a runaway success. I ask why we don't see more faith-based films at Sundance—after all, many of them are independent productions. Unfortunately, he says, a lot of Christian films just haven't been that good. "I'd say, 'Make a short. Make it represent your faith. Make it really good and cool, and make it for this specific crowd.' "
An Unlikely Partnership
Six weeks later, I arrive in Columbia, Missouri, for the True/False Film Festival. True/False is about four days long and considerably smaller than Sundance. Its focus is on the best in nonfiction filmmaking. Over its 13 years, it has gained a reputation among filmmakers and critics that seems to confound every Uber driver I talk to. "I just can't believe all these people from New York City are in Columbia for this festival," one driver says to me.
I quickly find out why it's so respected: True/False programs only about 40 films, of which I've seen almost half, and they are all good—some of them truly great. The introduction in the program booklet, written by the festival's "co-conspirators," says, "Films like these discover empathetic truths, compelling us to look more closely at everything around us."
But that's not all that makes True/False unique. I'm here partly because I know that one of the festival's partners is The Crossing, an Evangelical Presbyterian church in Columbia that sponsors the festival's True Life Fund. The fund finances a monetary award that spotlights a film at the festival each year. Past awards have been granted to Private Violence, a documentary on domestic violence; Enemies of the People, which won the World Cinema Documentary Special Jury Prize at Sundance; and The Look of Silence, Joshua Oppenheimer's Oscar-nominated, groundbreaking follow-up to The Act of Killing. This year's recipient is Sonita, a documentary that premiered at Sundance about an Afghani teenage rapper whose work confronts teen marriage. Sonita herself appears alongside director Rokhsarah Ghaem Maghami at the screenings, as well as at The Crossing's Sunday services.
On Saturday, David Wilson—one of the festival's "co-conspirators"—and Dave Cover, pastor of The Crossing, talk with me about their partnership and the friendship that's grown out of it. Wilson freely calls himself an atheist; Cover is an evangelical Christian. Both wear sports jackets: Wilson in a greenish tweed and Cover in a pastoral gray. Their partnership began when Cover went to the festival in 2007 and saw the possibilities for dialogue inherent to the setting. He approached the festival about partnering. Both parties met warily but found they were kindred spirits, interested in what Cover calls "intelligent conversations without reacting."
The partnership has flourished since then. (Cover remarks to Wilson during our interview that they need to put another golfing date on the calendar.) It seems like True/False is the ideal setting for this partnership. According to Wilson, the slash "between the T/F" represents "the idea that we want a media-literate audience. I want to live in a media-literate culture. I want myself and our audience to question and challenge everything they see. There is no choir to preach to like the liberal documentary-loving choir—they know what they think, and it gets told back to them on screen and they cheer it." Having Cover and The Crossing involved has mixed up that dynamic, and Wilson is pleased.
The church's support is clearly a big part of that interaction, far beyond the True Life Fund. "Our church loves True/False now," Cover said. "I would say a good chunk of our church is pass-holders. I see them all downtown—any restaurant I go into, there's a third of them from The Crossing, with their True/False passes and their Booches hamburgers. It's just become part of our church culture."
I asked about the effect True/False has had on The Crossing, and Cover is quick to answer: "Learning to listen. Learning to try to represent the other side, where the other side says, 'Yeah, that's what I'm trying to say.' If you can do that, you're a more educated person, which is always a good goal. Also, it helps us, as a church, be more effective in a secular culture. Nobody wants to engage with a church that thinks [it's] always right and doesn't have anything to learn."
Listening to Cover and Wilson explain their partnership as well as their differences—they talk at length about gay marriage—I find it hard to stop smiling. Part of what makes True/False such a great festival, it seems, is a commitment to principled, civil discussion in which both parties admit their points of difference, while also finding places where they agree.
Our conversation gives me hope for both Christians and the world of filmmaking. Christians can be more than a market segment—they can be a propeller behind great art, even when it doesn't mention Christianity, even when it focuses on, for instance, issues of ethics and justice that confront Muslim teenagers. These two worlds can work together—not on every issue, not by compromising what they believe, and not by reducing one another to economic units, but by modeling what it means to love and respect your neighbor.
I ask Wilson why more churches don't partner with film festivals—or vice versa. "I know we're different from other festivals," he responds, smiling. "But it's clear that The Crossing is different from other churches. I hope that there are churches like The Crossing in other cities, and that festivals that are a little bit like us can find them and connect. That lack of fear . . . that confidence in your own beliefs giving you a willingness to listen to the beliefs of others. That's huge."
Alissa Wilkinson is critic at large for CT and author, with Rob Joustra, of How to Survive the Apocalypse: Zombies, Cylons, Faith, and Politics at the End of the World.
Have something to add about this? See something we missed? Share your feedback here.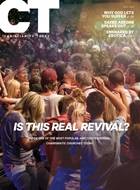 This article is from the May 2016 issue.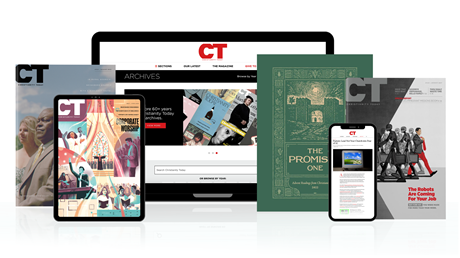 Annual & Monthly subscriptions available.
Print & Digital Issues of CT magazine
Complete access to every article on ChristianityToday.com
Unlimited access to 65+ years of CT's online archives
Member-only special issues
Subscribe
On the Film Festival Trail
On the Film Festival Trail