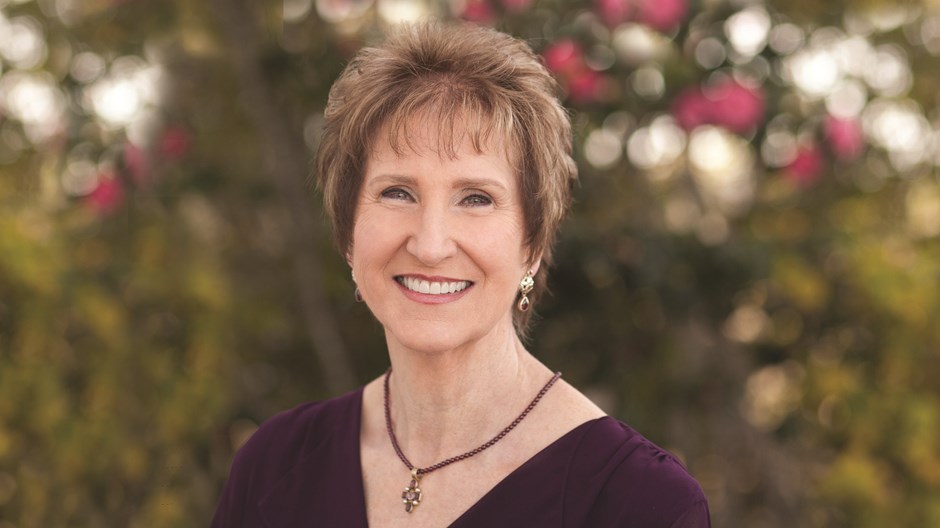 Image: Elaina Burdo / Courtesy of Tyndale
I knew from the time I was a child that I would be a writer. I grew up in a Christian home in Pleasanton, a small town east of San Francisco. My mother, a nurse, kept a diary; my father, while recuperating from a heart attack, wrote two nonfiction books on police work. Unsure what I would write, I headed off to college and majored in English with an emphasis on creative writing and a minor in journalism.
Rick and I married soon after I finished college. My in-laws were voracious fiction readers. My parents read too, always nonfiction, anything from building a house to camping and vegetable gardening. Rick's mom gave me mysteries, and gothic, historical, and contemporary romances. Soon after marrying Rick, I became hooked on romance.
We tend to frame addiction as substance abuse, but most anything that consumes our attention and energy or serves as an escape can be an addiction. Mine was to steamy historical romances. Though not as explicit as what's on the market today, the romances of the 1970s and '80s left me "high." Who doesn't want to experience falling in love over and over again? The publishing industry was experiencing a boom, and stores of all kinds had shelves full of romance novels.
When I miscarried, I dealt with the grief by reading.
While Rick completed his military service, I worked as a secretary and read. When he got an early-out to return to college, I worked and read while he went to classes and studied. When I miscarried, I dealt with the grief by reading. When I became pregnant again, the doctor and Rick encouraged me to stay home. Reading romances no longer filled the hunger, so I started plotting a combination of my favorite genres and wrote my own "Western gothic romance." The market was still booming, so my first book quickly found a home.
Coming out of a fantasy world wasn't easy. I remember days when Rick would come home and ask, "Am I the good guy or bad guy today?"
Reading and writing romance became a way to survive the inner turmoil I felt but didn't understand. The early years of marriage weren't easy for either of us; reading and writing romances kept me from analyzing why and dealing with problems. Something was missing, and I didn't know where to start looking for whatever was lost.
When Rick was offered a job in Southern California, he suggested I become a stay-at-home mom and full-time writer. I gladly agreed. We had two more children—a daughter and another son—and moved again to a bigger house in an affluent neighborhood. Our children entered preschool, then kindergarten, which gave me even more time to read and write. Work became an obsession.
The seriousness of my problem hit when Rick said, "If you had a choice between me and the children or your writing, you'd choose writing." That observation hurt—and was appallingly true. I thought, What is wrong with me that my priorities are so askew?
Rick and I had been going to a church, but Jesus had left the building. We didn't hear the gospel preached. I had grown up in a Christian family and assumed that made me a Christian. Rick had never attended church, but soon found himself elected chairman of the board. What we both saw and heard during his board service was enough to send both of us running, not walking, from "church."
Satisfied
Meanwhile, our marriage was falling apart. We thought being closer to family would help, but the only way to move to Northern California would be for Rick to start his own business. So we sold our home and gave away everything that wouldn't fit in a small rental. Rick headed north and moved in with his parents while looking for an office. I stayed in Southern California until the children finished the school year. Only one rental was available, and Rick grabbed it. It didn't take long to find out we had landed in between two Christian families.
A boy of about eight was waiting to help us move in. We saw him as a pest; he turned out to be an evangelist. "Have I got a church for you!" he said. Neither of us was eager to go, but with the stresses of starting a new business, moving, and our marriage crashing and burning, I was desperate enough to try anything, even a small church unattached to a denominational hierarchy.
At that first service, several members introduced themselves. They made me feel part of their family. The pastor taught straight from the Bible, including providing historical background and explaining how the Scriptures apply today. I feasted and drank deeply. I brought our three children. Rick wanted no part of it, so I asked the pastor if he'd be willing to teach a home Bible study. Rick agreed to attend. Baptized together on the same day, we soon found ourselves in God's transformation program.
The first thing God did was take away my writing.
The first thing God did was take away my writing. Frustrated, I didn't know why the old ways didn't work and why everything I wrote now felt hollow. I was still reading romances, but they didn't satisfy. I prayed God would give me a passion for his Word. My prayer was quickly answered: romances all started to seem dull, while Scripture came to life.
As I turned my will and life over to Jesus, I found the love I had been seeking, that soul-changing, life-giving, ever-faithful love that we all long for.
Heaviest Burden
At just the time I felt content, God shook up my life again. While studying the Book of Hosea, I felt nudged to write another novel, but one that would show the difference between what the world considers love and the unconditional, sacrificial, all-consuming love of God. The result was Redeeming Love. The writing process kept me close to the Lord; I depended on him for everything from the plot (Hosea) to understanding the broken character of Angel and the Christlike love of Michael Hosea.
Questions of faith kept rising up and with them, characters to play out various points of view.
I thought the book was a one-time project to let people know how my life and career had changed. But questions of faith kept rising up and with them, characters to play out various points of view. So I tried again, keeping Jesus at the center of my work. The primary question troubling me at the time was: How do I share my faith with unsaved family members and friends who don't want to hear about Jesus or read the Bible? I wanted that kind of courage to witness, so I wrote A Voice in the Wind, about a Christian captured after the fall of Jerusalem who lived in fear and found courageous faith.
Other questions brought forth other stories: How many times do we forgive those who want our destruction? (An Echo in the Darkness) How do I deal with anger and angry people? (As Sure as the Dawn) What is sovereignty? (The Scarlet Thread)
Trust has never come easy to me. It took time to bring my deepest fears and pain to God and offer him my heaviest burden of shame—an abortion during my college years. I asked these questions with trembling and fear: Have you really forgiven me? If so, why do I still feel broken? Will I ever be whole again? What followed was a year of the most personal and painful writing yet. While writing The Atonement Child, I went through a post-abortion Bible study at our local pregnancy counseling center. Prayer warriors surrounded me. God protected me through the process of writing in ways I could never have imagined. I am forgiven. I am free.
Writing is a quest to find and face the Lord's perspective in every area of life, past, present, and future. It has become a form of worship, a way to praise him and to proclaim the gospel. Rick is always the first one to read anything I write. The Lord not only healed our marriage, he also revived the joy of it. We start our day with Jesus. The Bible study we joined 30 years ago continues today. We are both passionately and forever addicted to Jesus.
Francine Rivers is a New York Times best-selling author whose book Redeeming Love continues to be a bestseller.
Have something to add about this? See something we missed? Share your feedback here.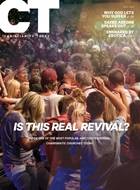 This article is from the May 2016 issue.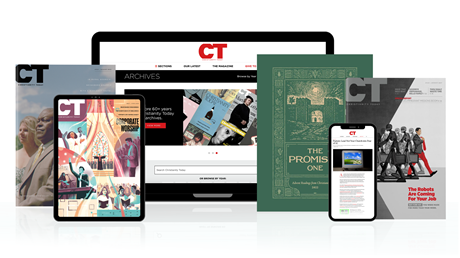 Annual & Monthly subscriptions available.
Print & Digital Issues of CT magazine
Complete access to every article on ChristianityToday.com
Unlimited access to 65+ years of CT's online archives
Member-only special issues
Subscribe
I Was Addicted to Romance Novels
I Was Addicted to Romance Novels